and the only cure
is a NEW DRESS 🙂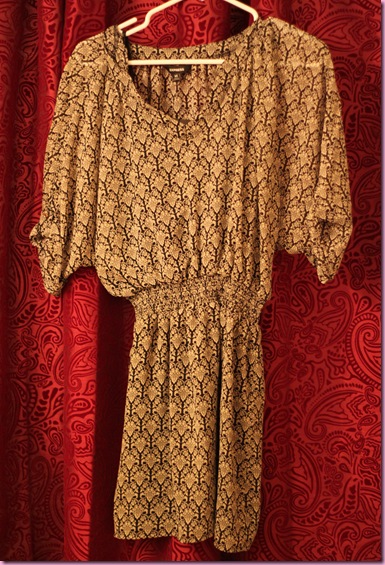 Heh heh.
(Express-  one my my purchases from yesterday's shopstravaganza with the madre. The Pilot asked if I did retail therapy to compensate for Valentine's loneliness… he knows me too well)
How are you guys doing? It's gorgeous in T-town! 80 degrees today. The hotter, the better 🙂
I just got back from a fun friend date: tea at Ike's Coffee and Tea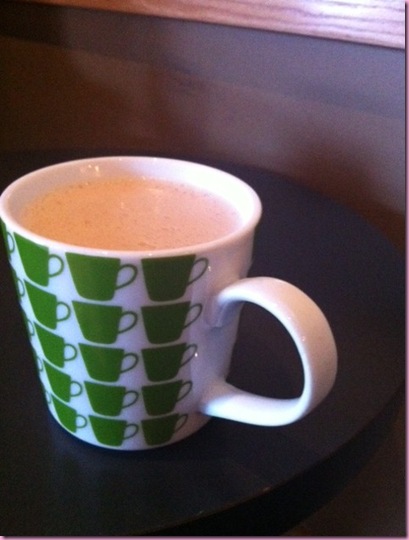 Usually I'll roll with regular tea instead of *exciting* drinks at coffee shops because the milk collection usually sux. Ike's had RICE MILK (almond would have been better but I'm not one to kick a gift horse –milk horse?- in the mouth), so I had a chai latte with rice milk. It was fabulous.
After tea, we went to acupuncture. I never thought I'd be so in love with something that has the word "puncture" in it. So relaxing and I adore all of the practitioners at the place we go to. It was a very peaceful nap.
Some of today's eats:
Salad beast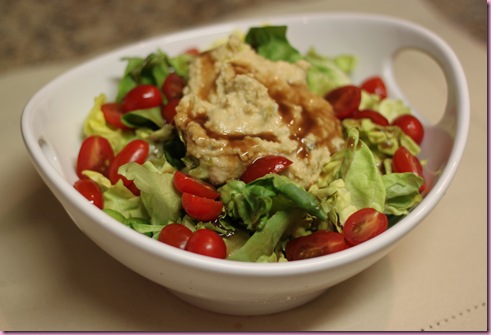 (with hummus and balsamic)
Smooooooothie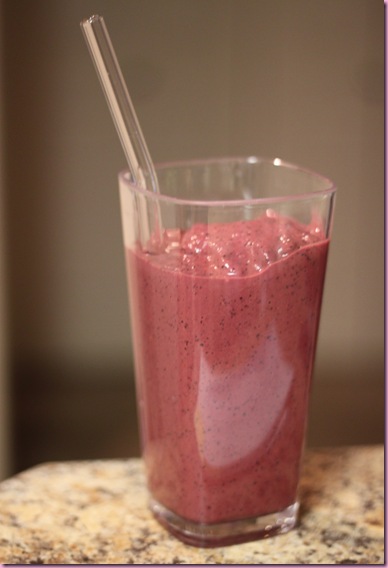 -almond milk

-avocado

-frozen organic raspberries

-cacao powder

-Doctor protein + Sun Warrior
and I also made some roons today for a friend in NY 🙂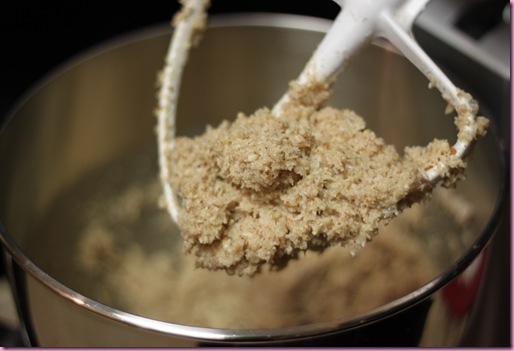 I'm off to play fetch with Bella in the sun, then head to Zumba. Stay tuned for a special guest post from you-know-who in the am 🙂
Have a great night!
xoxo
Gina
Something to talk about: Have any fun friend dates coming up? I have four this week- Sunday was a friend's bday so we went out dancing, today's tea and acupuncture, dinner with a friend on Thursday and my "Detox is Over" party on Saturday night 🙂 Even when you're super busy, its always a good idea to schedule in fun stuff, too.
Something to do: Don't forget to *follow me on OpenSky* for a chance to win awesome goodies (this week it's an outfit from lululemon) and get exclusive access to the promos we offer each week. We won't spam ya (one email each week) and you'll get baller deals- today's was two jars of Nuttzo for $20.