Heyyyyy 😀 How are ya? Hope you're had a wonderful day! Thanks for all of the get-well-soon tips 🙂
It's been LAZY over here in the cold/virus/whatever house.
The puppies have been happy to partake in the rest and recovery day 😉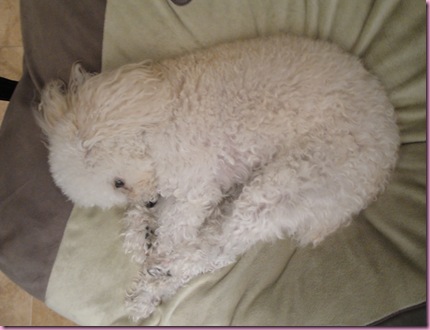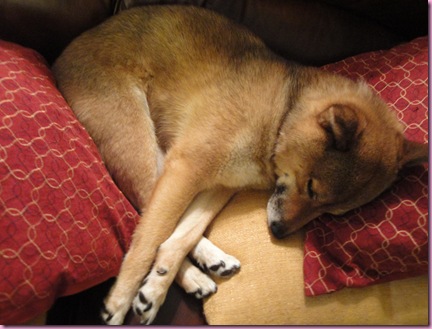 Little nuggets 😀
I cleaned up around the casa and started to learn the dances from ZIN, which I signed up for last week.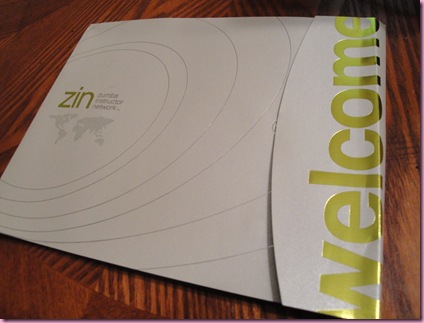 ZIN = Zumba Instructors Network
Every other month I'll get a CD and a DVD with choreography for the songs. I'm really excited to get some new stuff.. especially since I'll be teaching again when I move in September—SO STOKED 😀
Snackage: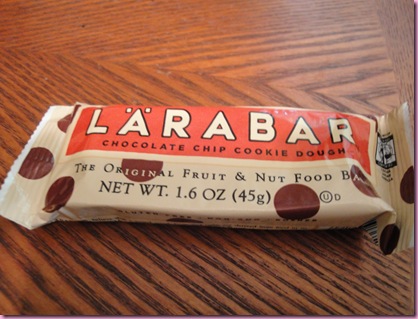 A new flavor!
The verdict? Pretty amazeballs. I still think I like fruity Larabars more than chocolaty ones, though. This sounds weird because I'm a chocolate fiend, but something about dates and chocolate together doesn't taste quite right.
After the pilot had carried around his tissue box and hacked and sneezed away at work, he came home to rest for a little while during his lunch break.
Juice for the sickies: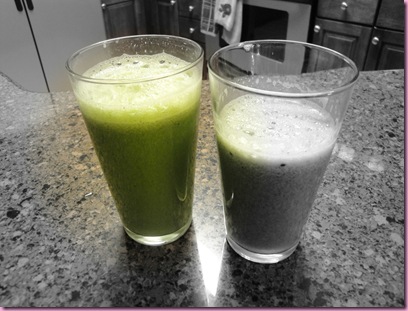 Each juice had:
-1 apple
-1 pear
-1/2 cucumber
-huge handful of spinach
-1/2 t spirulina
After he chugged it down,
Me: "How was the algae"?"
Pilot: "You little punk."
He liked it 😀
I made him an organic turkey and cheese sandwich + 2 cucarachas (dates)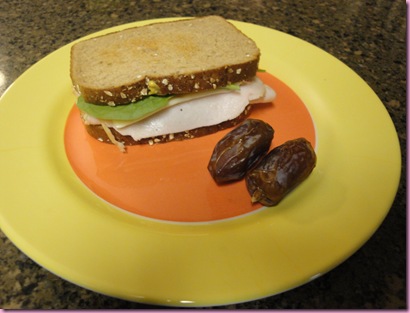 My lunch was quinoa (cooked in vegetable oil) with kale, grape tomatoes, Nama shoyu, Garlic Gold, cayenne and sea salt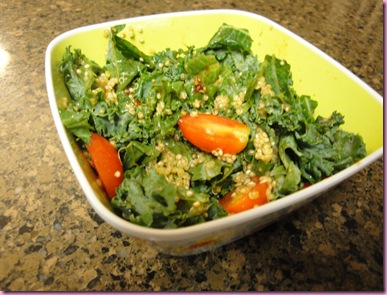 We both had hot peppermint tea, too.
It was nice to see his seksi [albeit sick] face during the day 🙂
So, quite a few of ya'll asked about my review for the SCW Mania conference, so here are the pros and the cons.
LOVED:
The hotel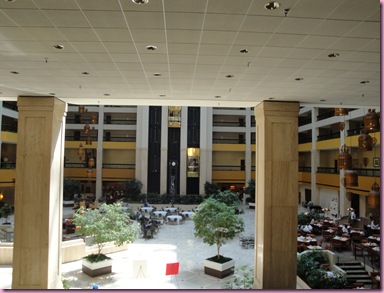 The hotel was perfect—nice and cold, beautiful, free WiFi, lots of dining options, huge rooms for each workshop
The classes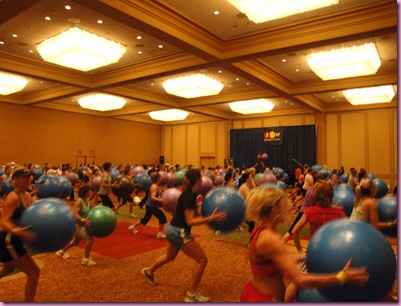 I got to take SO many fun classes and got a lot of new ideas to utilize in my own classes. They had a fabulous variety of lectures and classes to participate in—I had a hard time choosing when I requested my schedule.
Some re-caps:
–BodyJam, Restore the Core and Steptonic
–Zumba, Flirty Girl and Steplicious
CEC credits
The CEC credits totally sold me for this one—including the Zumba cert on Thursday, I was able to get 22 CEC credits for AFAA
The instructors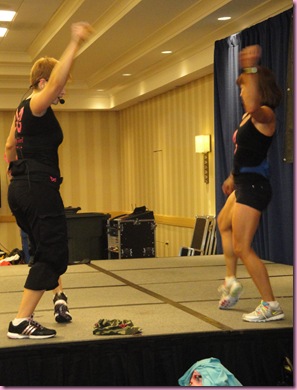 The quality of instructors at the conference blew my mind. I was so fortunate to learn from some BIG names in the fitness industry, who each taught with passion and enthusiasm.
Didn't really love:
The expo was kind of weak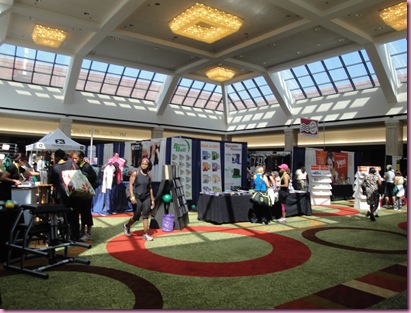 While they did an awesome job of having a variety of vendors, I think there was something to be desired. I did pick up some sweet Zumba gear, though 🙂
That's my only complaint!
Was it worth it?
Heck to the yes. It cost $210 and I would do it again in a second. If any of ya'll need to get CEC credits for your group fitness certifications, check out to see if SCW has a Mania conference somewhere nearby.
Well I'm off to work to tell a client that I'm sick (and give her a cardio plan), then back to the casa to make curry soup for dinner.
Have a lovely night <3
Gina
Something to talk about: How many other fitness professionals are in the house?? If you don't teach or train, would you ever want to? Or is taking classes more fun for you? I LOVE to teach but I also love to be a student and take classes from other instructors 😀
Something to think: If it doesn't reach a level 7 out of 10 on the problem scale, forget about it. The pilot told me those wise words while I was yelling about a truck being in my way on the freeway yesterday –I'm kind of a nervous highway driver… I sing or yell, it's really pleasant haha- and I said "Why didn't you tell me that 6 years ago?" It would have saved me SO much stress. So, give it a whirl. If it's not a level 7, forget about it 🙂