Hi guys! Happy Monday- hope your day is going well 😀 Thank you for your amazing Sunday comments. I loved reading them on the way back to Valdizzy 😀
As you guys know, the pilot and I both have a horrendous terrible cold/virus/something or other. Some people lose their appetites when they're sick… it takes a lot for us to lose our appetites 🙂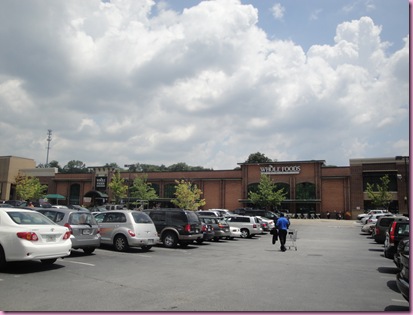 We made a stop for hot bar on the way home from Atlanta.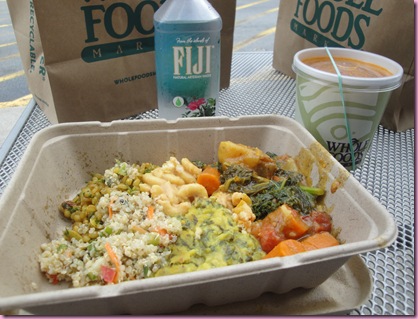 I loaded my container up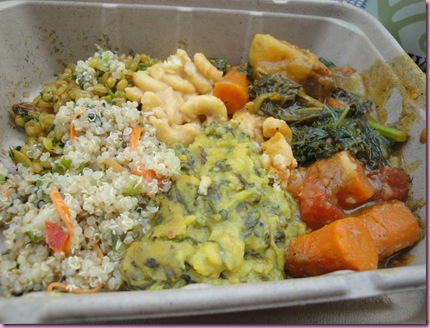 With
-wheatberry salad
-sesame quinoa
-dal and spinach curry
-vegan mac n' cheese (with a nutritional yeast sauce!)
-kale + carrots
with Indian spiced soup on the side 🙂
The drive back to V-town was easy –I was a good sport and drove half the way!- and then we stopped to pick up this little monkey.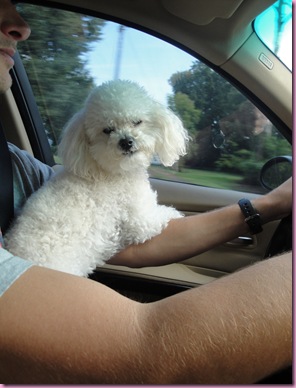 And this little monkey: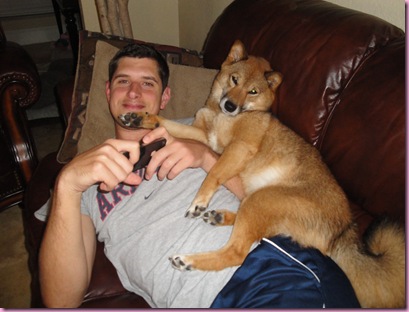 I missed them so much!
You'll never believe what we braved to fight this cold/virus/whatever….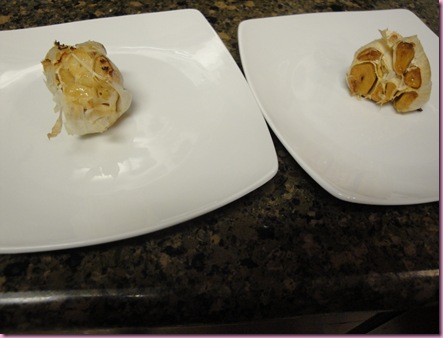 We each an ENTIRE thing (head?) of roasted garlic.
When I tweeted out the call for get-well solutions, I got a lot of advice to eat garlic. It's very antibacterial and a great source of antioxidants, so we decided to give it a whirl.
I LOVE garlic, but this was a little hardcore. We were similar dragons last night 😀
Other things we're been doing:
LOTS of Emergen-C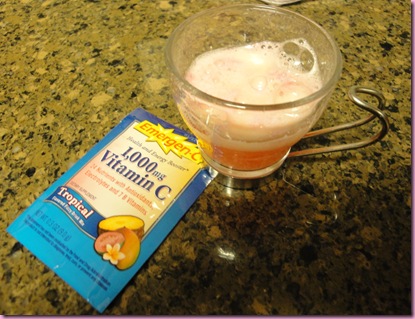 (If you use less water, it tastes better- so we always use little espresso cups)
Sleeeeeeeeeep + Fluids
Fiery Goji Smoothies for B-fast

-1.5 C almond milk

-1 banana

-1 scoop Vanilla Sun Warrior

-1 T goji berries, soaked overnight in water (for antioxidants)

-1/8-1/4 t cayenne pepper (great cold remedy – helps congestion and sore throats)

Blend up in the Vita-Mixalicious and slurp happily with a glass straw 🙂
I'm off to pack the pilot some lonchi –he's still going in to work, poor guy- and am going to start cleaning the vacation tornado 😀
See ya this afternoon with some Zumba stuff and a final re-cap of this past weekend's fitness conference.
Have a great day!
xoxo,
Gina
Something to talk about: What do you do when you're feeling under the weather?? Anyone else fighting the sickies right now?