Keeping the Momentum Going
Hi friends! How was your weekend? Hope it was wonderful and relaxing. Ours ended up being a bit of a whirlwind, but it ended up with madre here for the week, so all is good. As usual, Livi FREAKED when we picked her up at the airport. Her happy giggles make my heart so warm. Every time P looks at her Nana Cece, her face lights up into the classic P gummy smile. The best.
We also had dinner with friends, I taught my first Zumba class since last summer (!), and we ran a ton of errands.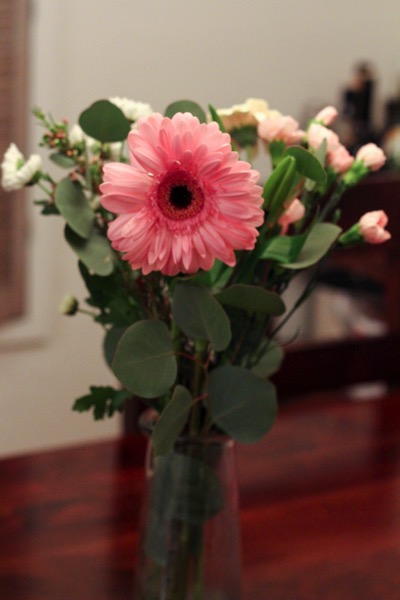 (Yay for groceries and fresh flowers.)
It's hard to believe that Winter Shape Up has come to an end, and I'm not posting the weekly WSU details today. It flew by and Anne and I were blown away by your awesome check-ins and success stories!
A huge congratulations to the Sabra winner from our final WSU week: Liz!
(check your email and we'll get your prize on the way!)
How to Keep the Momentum Going
Since the challenge as over, I've had a few requests for ideas to keep the momentum going. Once you're immersed in a challenge, and it ends, it can be tricky to keep the motivation up. This can go for a variety of situations, whether it's ending your package with a personal trainer, completing a yoga or studio fitness challenge, or a team effort, like training for a race or endurance event.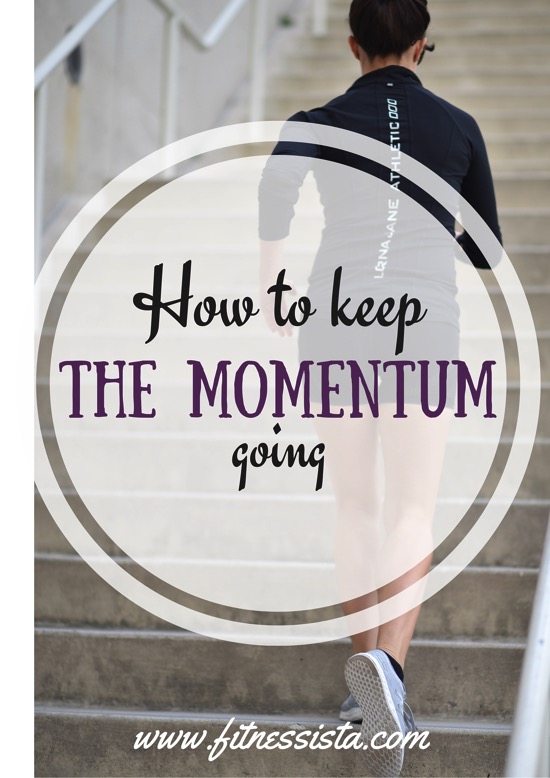 Use These Tips to Continue Working Towards Your Fitness Goals
-Assess what's realistic. Usually many "challenges" involve performing activities more often than would be feasible for a long term. For example, a yoga challenge at a studio may not be something you could do every single month without risk of burnout. Instead, look at what you've been doing for the challenge, and what habits you can maintain for the long haul. If you've been more consistent with your workouts due to the event or group effort, determine times and techniques that worked the best for your schedule. Like if you found that you could easily sneak in a class after work instead of waking up at dark-thirty, take these habits with you to the next month.
-Find a new challenge. Usually studios have something going on each month to look forward to, and if not, talk to your favorite instructor or trainer to see if they have any ideas. With spring on the horizon, there are tons of opportunities coming up. At our local Orangetheory studio, they seem to always have a fun challenge or group training event going on. Even if you're not dedicated to a class, seek out some online options or new training plans. (Like my Post Baby Bod Plan if you're a new mama and are ready to get back into the fitness game!)
-Check out something entirely different. I could be wrong, but I think that a lot of you are like me and we like a LOT of different workouts. 😉 If you're wrapping up a yoga challenge, check out some strength training plans. If you've completed a bootcamp, try Pilates or Spin. I've found that by constantly switching up my routine and the types of classes I attend, I never get bored and it's easier to stay motivated.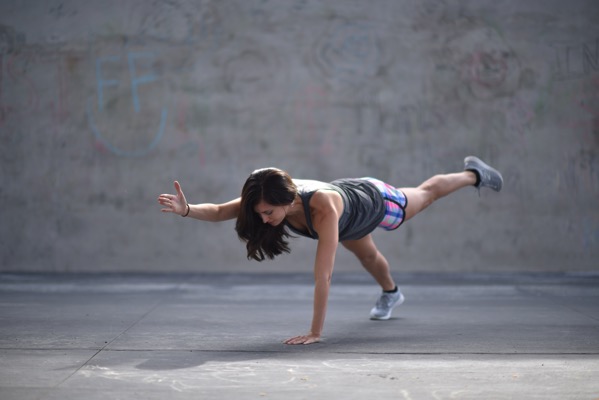 -Determine what was motivating to you about the initial challenge, and use that theme as you move forward. Perhaps you were ignited by trying something new. Find another new fitness love (there are so many!). Or maybe the group motivation is what pumped you up. Get together a fitness group or a group of friends to train or work towards a new challenge. Maybe it was having a set schedule or goal for the week (like 4 workouts per week). Take that strategy with you if you found it successful!
-Sign up for my newsletter below to receive my monthly workout plans if you're looking for ideas! Also, you can always repeat the challenge to make it an 8 week total program. It's fun to look back at how certain aspects of the workouts become easier and you can increase weights over time.
Did you do Winter Shape Up? Are you wrapping up another fitness challenge, or have you ever completed a group challenge through a local studio? What was your favorite? What's a fitness goal you're working towards right now?
Hope you have a very happy Monday and I'll see you later!
xoxo
Gina
Photos: Henry Young