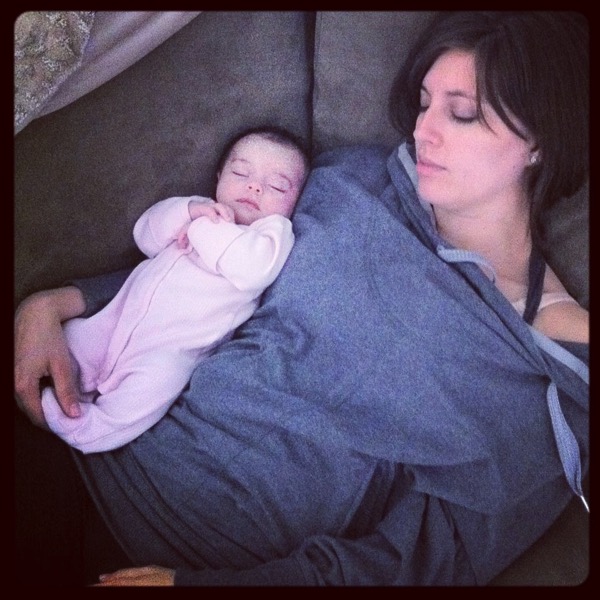 (Sleeping Liv!)
When Liv was itty bitty, and we were praying for the sleep unicorn to make an appearance, Tom was talking to one of his friends at work about it. His friend was an exchange pilot from France, and since he had 4 kids of his own, he always seemed to have awesome tips and tidbits.
"Just wait until she's 13 lbs. She'll sleep through the night."
Sure enough, the second she hit 13 lbs, she was sleeping through the night… and it was GLORIOUS. We used the strategies in The Baby Whisperer to set up a routine- I can't recommend this book enough- and after her dream feed between 10 and 11, she'd go until 7 am. Suddenly, I felt like a human again. 😉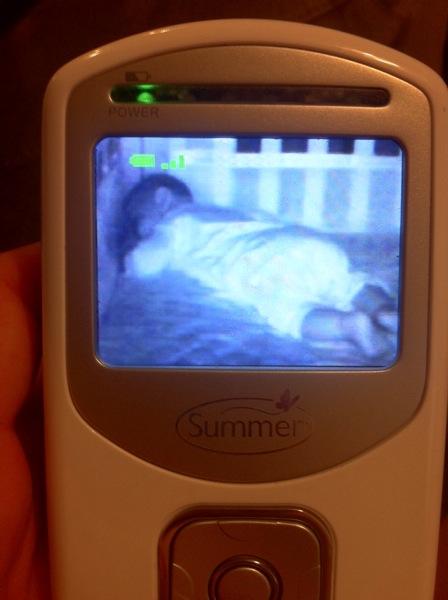 Miss P was born closer to the 13-lb mark at just under 11 lbs. She lost some weight initially with the reflux and the doc's suspected milk protein allergy, but thankfully, the scale started creeping up. I was thrilled because she was finally gaining weight appropriately -it's scary to see your little one losing weight- and I couldn't help but wonder if the pilot's tip would prove to be true again. When she hit that 13 lb. mark, she gave us the greatest gift of all: SLEEP! I was amazed that once again, he was right. I know this isn't the case with all babies, and every baby is different and will sleep when they're ready, but I found it very interesting that it was true with both of our little ones.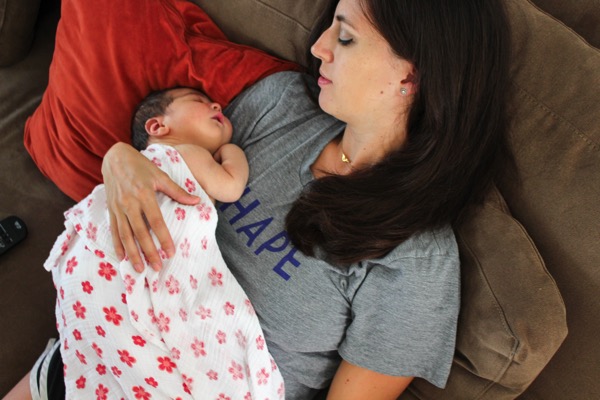 (P already seems so big compared to that pic!)
I wanted to ask my fellow mamas if they've heard of any similar tips or old wive's tales that proved to be true. It's always fun to hear random tidbits like this! Is there anything you found particularly helpful, or advice that helped you, in the early days? Any magic remedies for teething? haha.
xoxo
Gina