Sharing my latest Trunk Club shipment, what I kept + what went back. This post isn't sponsored in any way, but you can use my referral link for $50 off your first trunk!
Fall is in the aiirrrrrrr….
Ok, not really. It's still like 100 degrees here, but we can pretend. 😉
I'm a summer girl at heart, but something about hitting September makes me a bit excited for all the fall things. I look forward to Halloween decorations, sweaters, jeans, and all the pumpkin things. (I snuck a pumpkin onto our doorstep when the Pilot wasn't looking and will slowly start creeping out decor over the next couple of weeks muahaha.)
I ordered a Trunk Club shipment as a little fall refresh and thought I'd share the goodies! I ALWAYS look forward to Trunk Club, especially because I know everything will be excellent quality, and the stylists really take time and care into choosing items that work with my lifestyle. (<— Training/teaching, mom life, occasional events or date nights)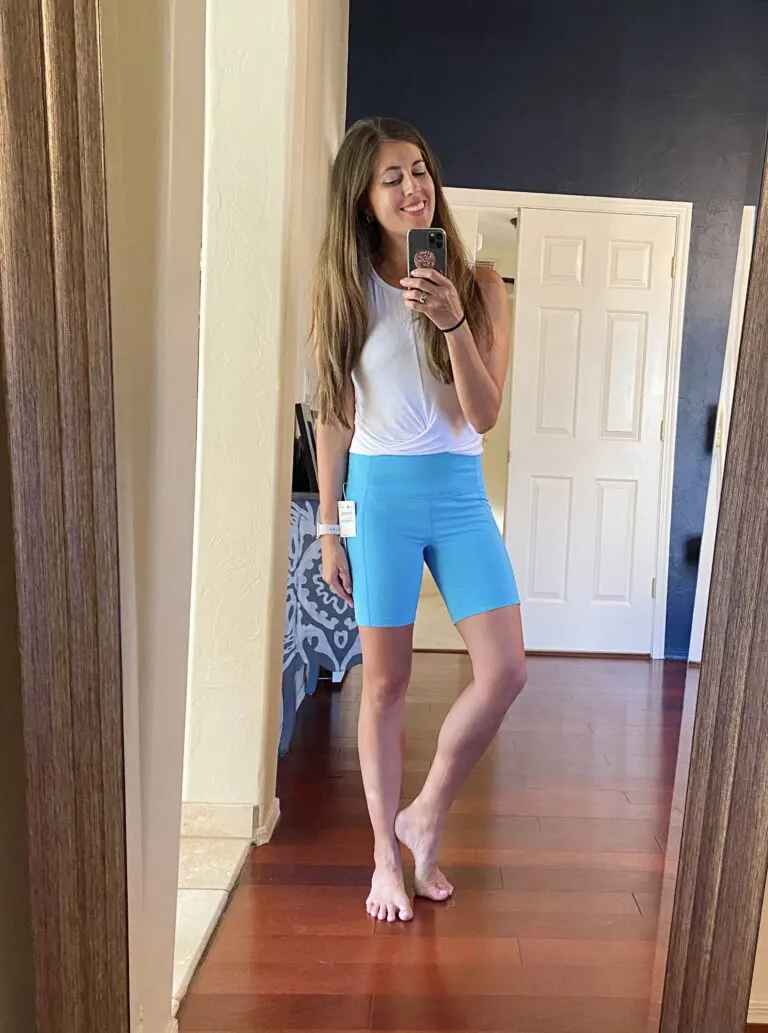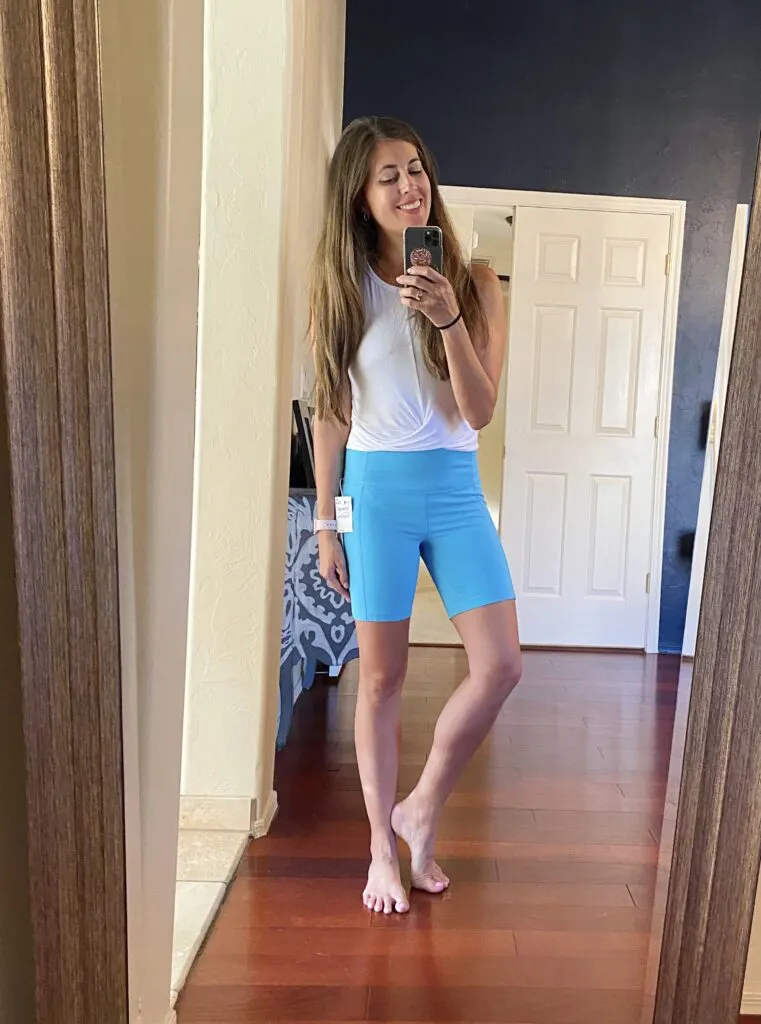 1. Live-in High Waist Pocket Bike Shorts
I added these Zella shorts to my Trunk Club shipment and knew right away that they were keepers. I have two other pairs and wear them constantly. These are like the shorts version of my favorite leggings. Verdict: keep
2. Free People Adventure Awaits Fleece Jacket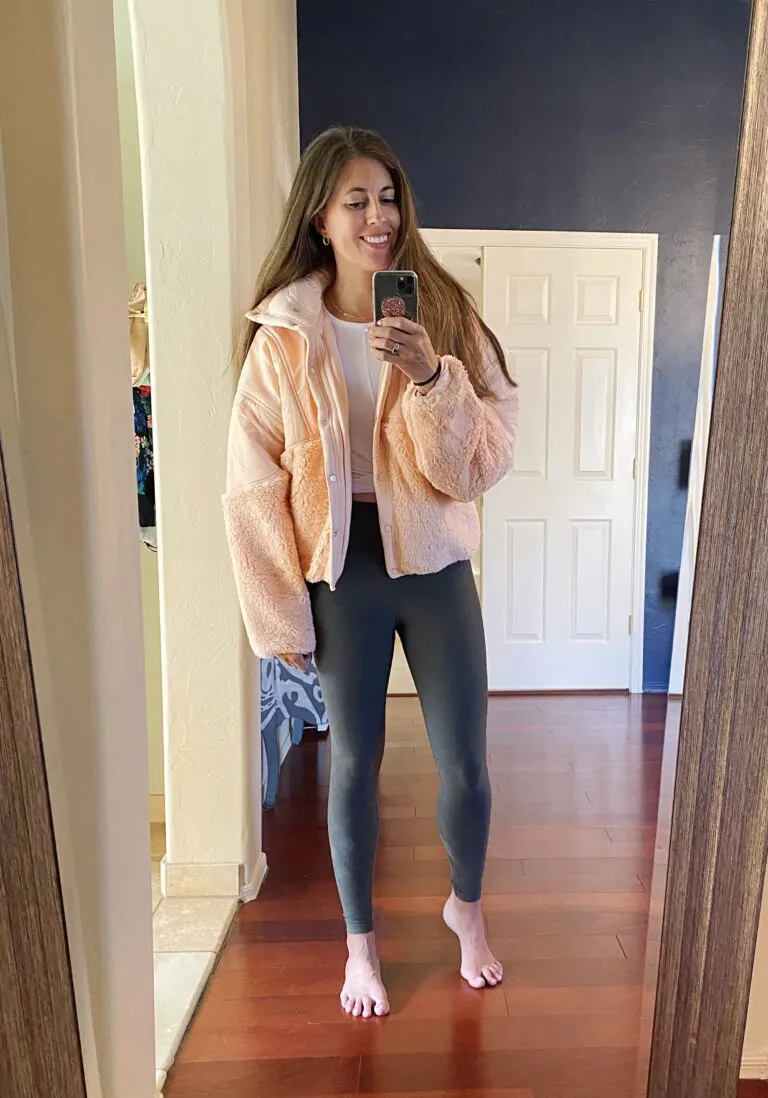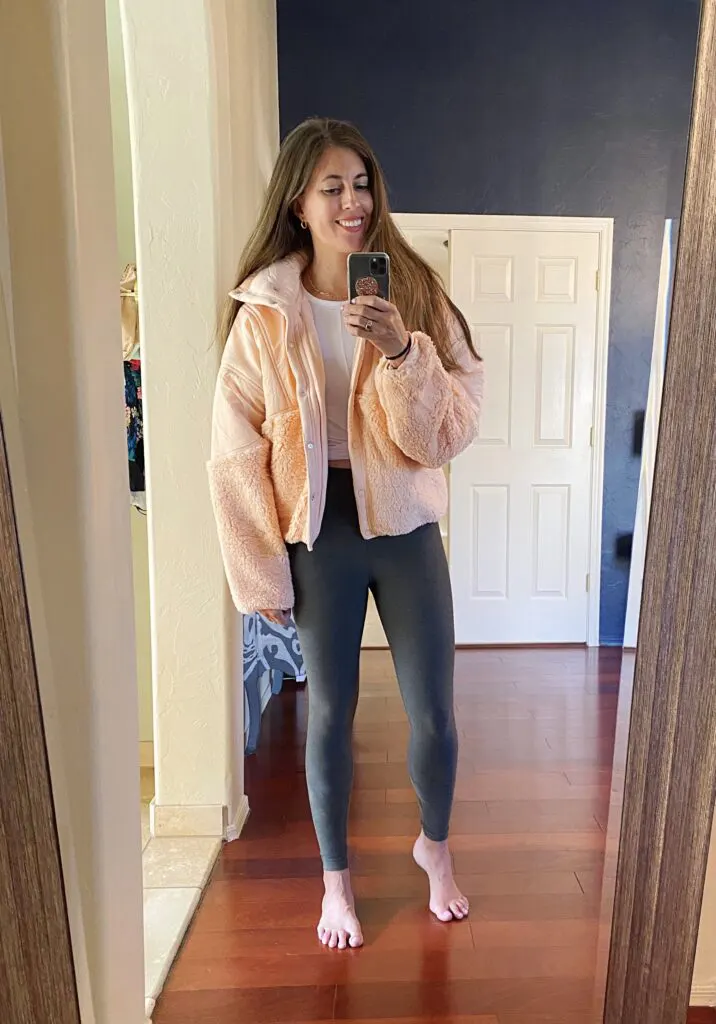 When I first pulled this Free People jacket out of the box, I thought it would be too thick and bulky for Arizona winters. It's not bulky at all and is cozy and light. I loved the color and fabric, so I decided to go for it. Verdict: keep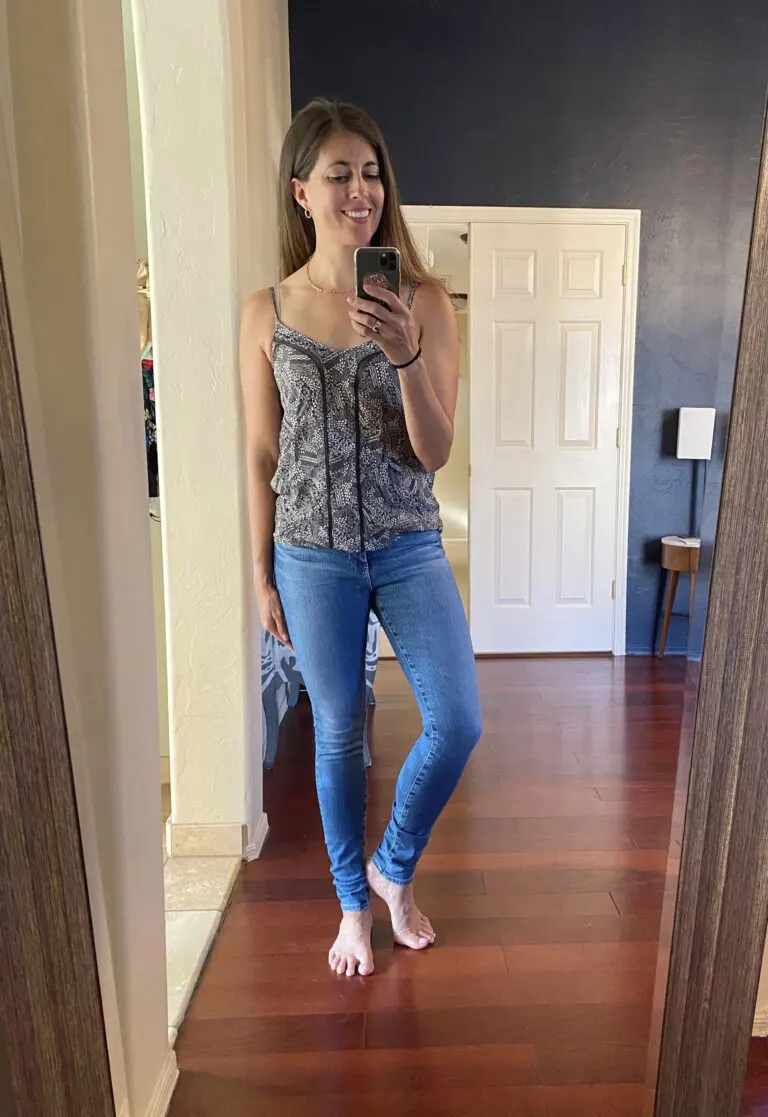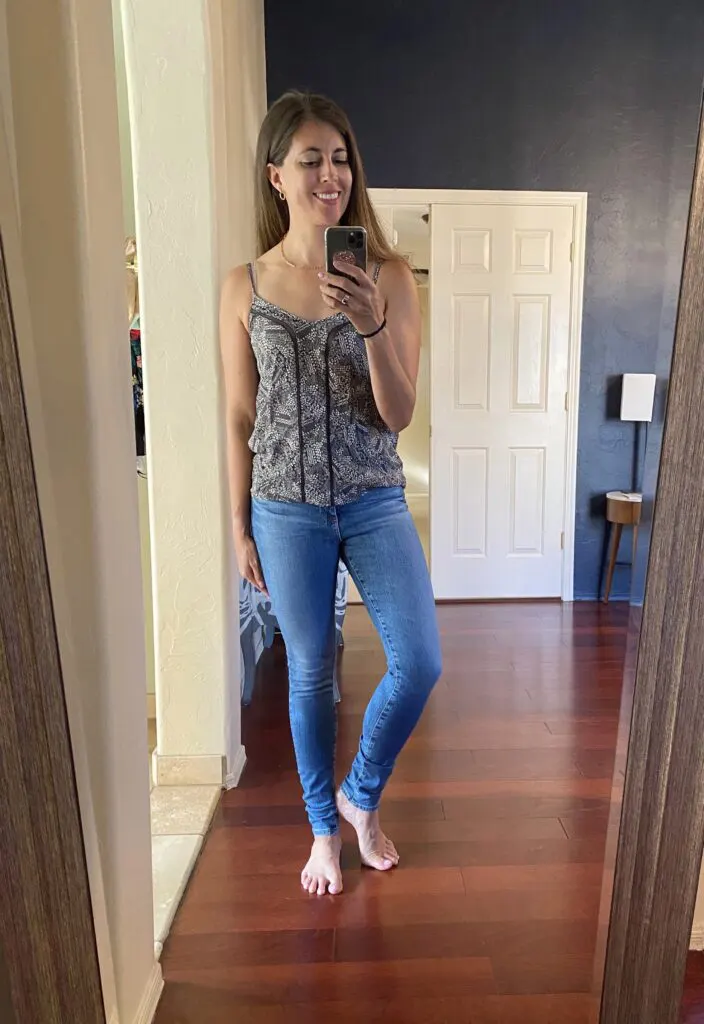 This is a pretty floral camisole with lace detail and looks more expensive than it is. (I think it was on sale for $35?) I wasn't going to keep it, but I feel like I don't have a lot of "nicer" everyday tops; mostly just button-ups and tees. I figured it would be cute with jeans and a sweater as we head into cooler weather, so I kept it. Verdict: keep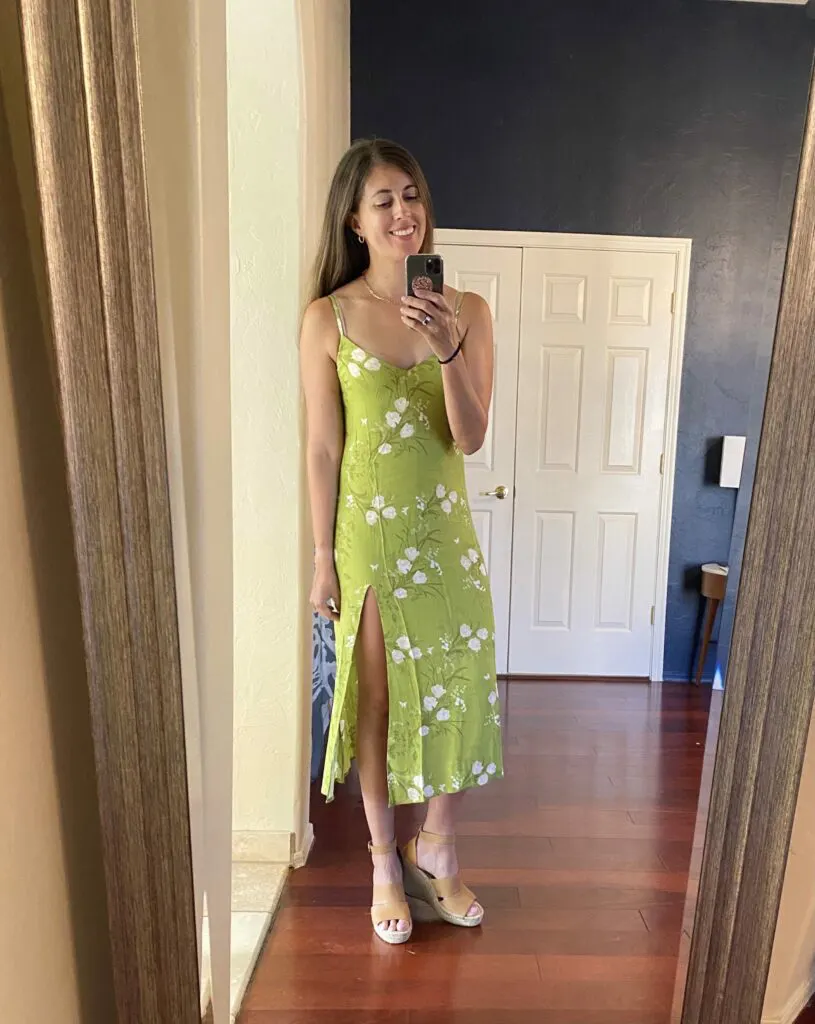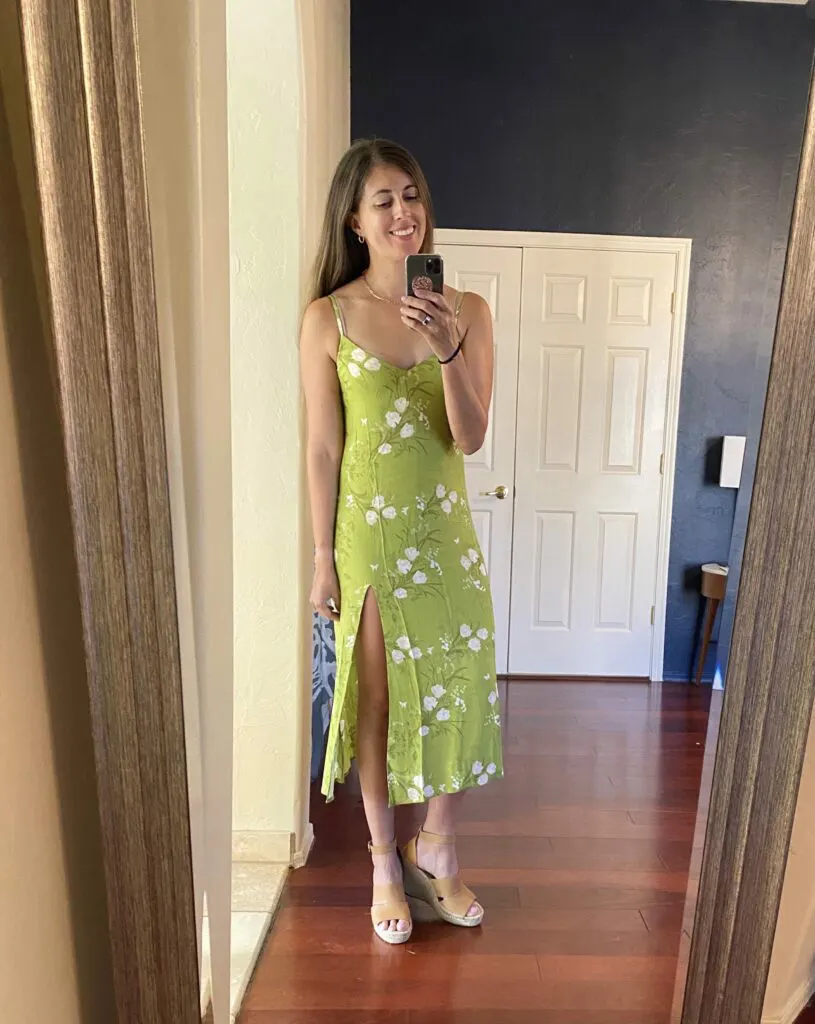 This dress is one of the very reasons I love Trunk Club. They send me some items that are on trend that I wouldn't choose for myself, and gently nudge me out of my comfort zone. While I loved the cut and fabric of this dress, I wasn't a huge fan of the color. Verdict: return. I may order it in this wine color, though!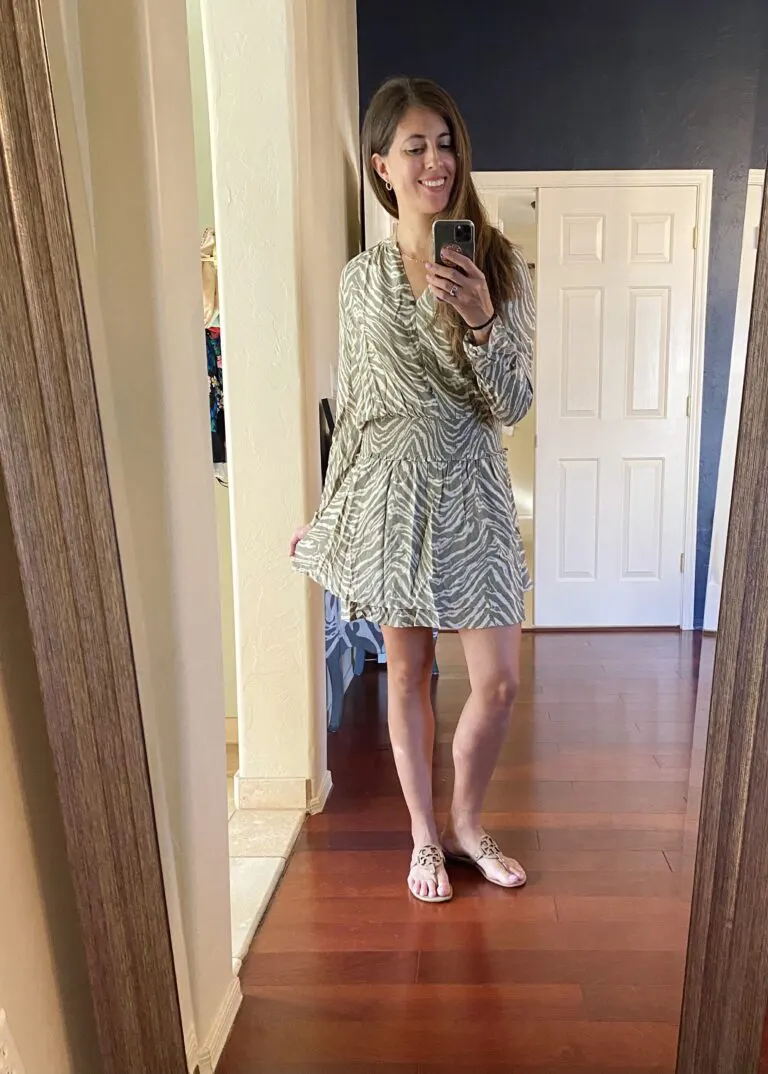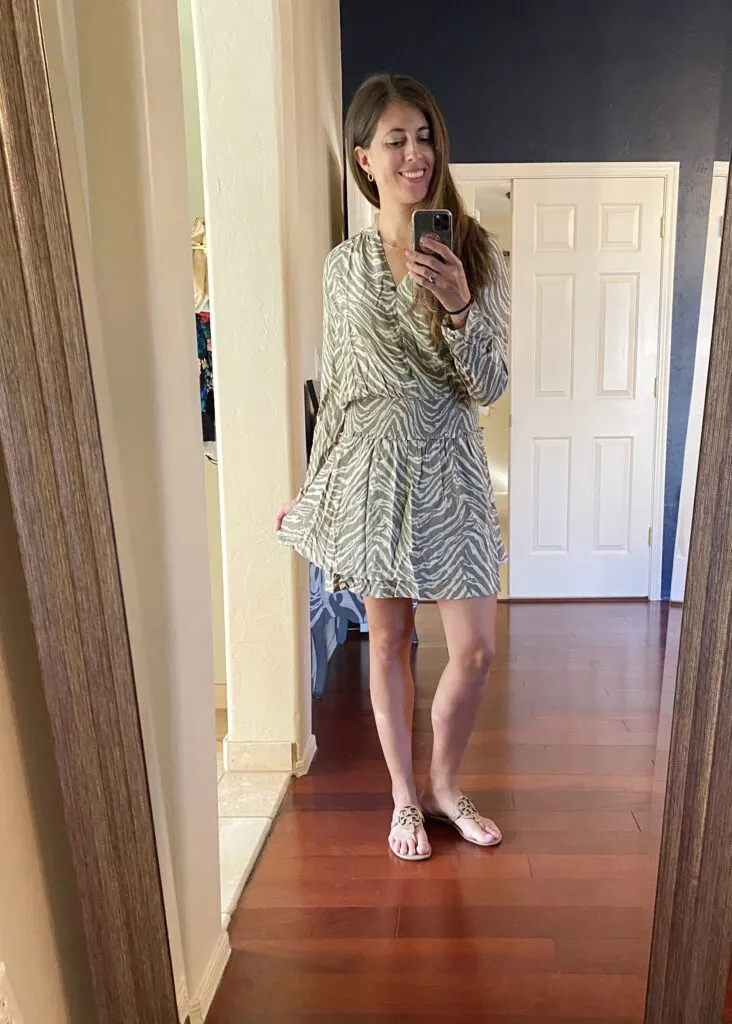 Rails is one of my favorite everyday brands, so I was pumped about this dress. I'm a huge fan of everything animal print, but in the end, I felt like the cut of the dress with the print was a little too much going on. Verdict: return.
6. Free People Print Clare Tee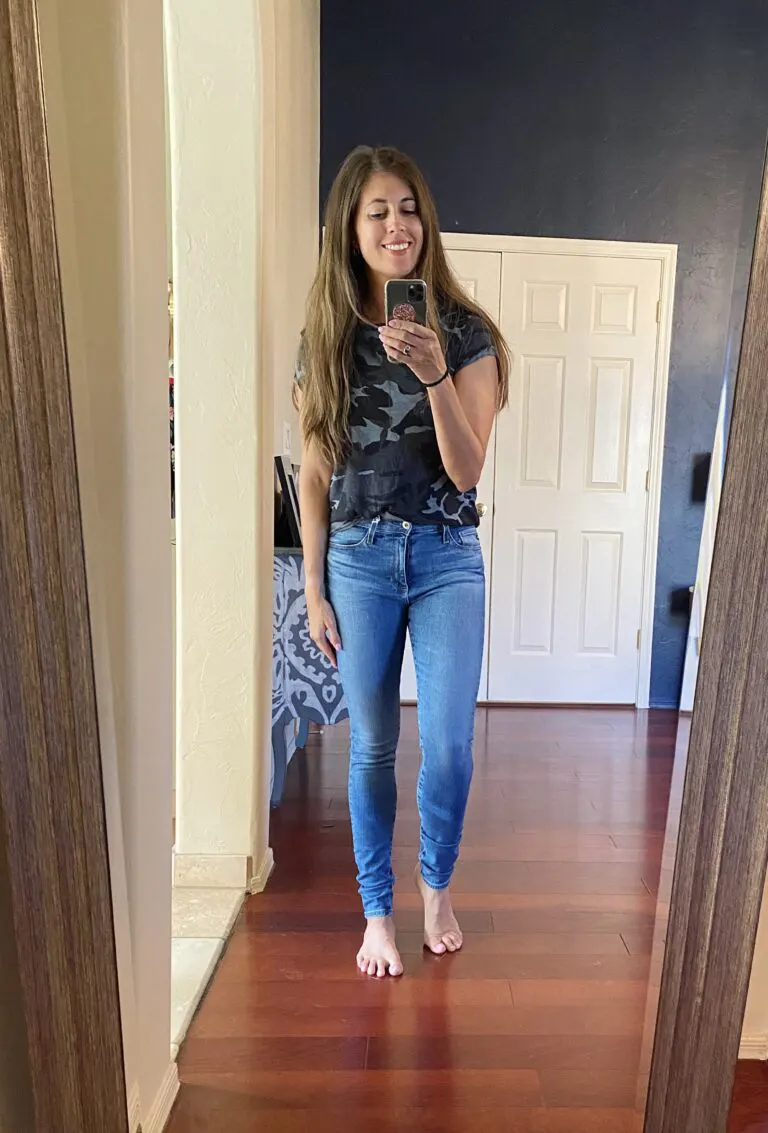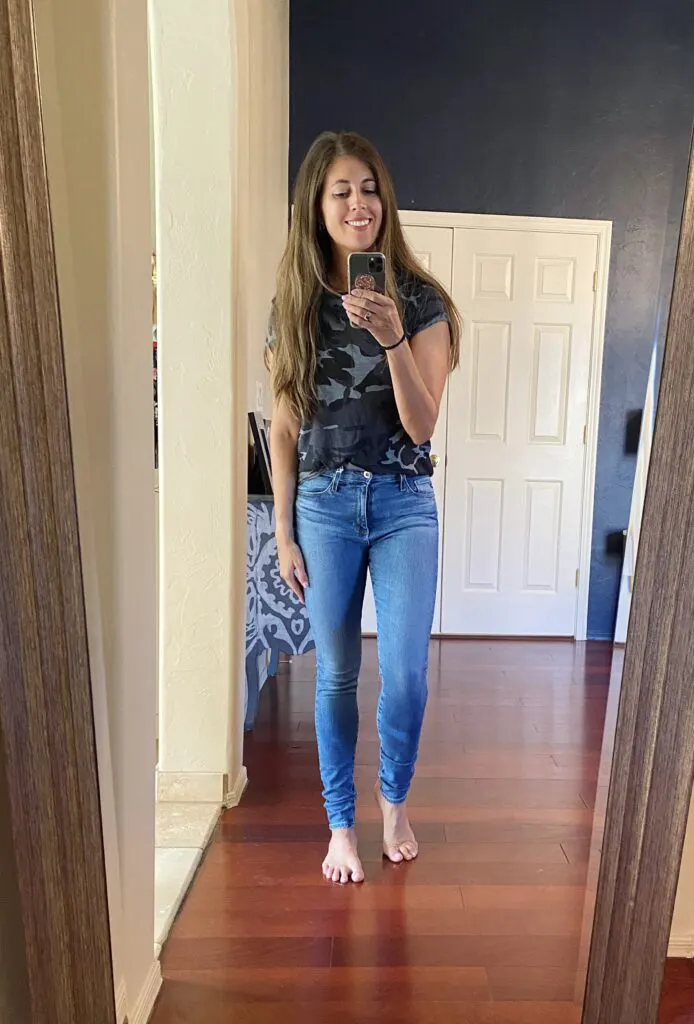 I had a feeling this tee would be a keeper. The fabric is super soft and comfy and I love the camo print. Cute with jeans or leggings and my Golden Goose sneakers. Verdict: keeper
7. AG Farrah High Waist Skinny Jeans
(Pic above with the camisole)
These are my favorite skinny jeans from last season, and while I know skinny jeans are "out," I'll probably wear them forever and ever amen. I think that skinny jeans are way more flattering (especially on shorter peeps, like yours truly) but honestly, they make me happy, so I'm keeping them in my rotation. Lighter wash in my favorite jean: keep
8. High Waist Crop Straight Jeans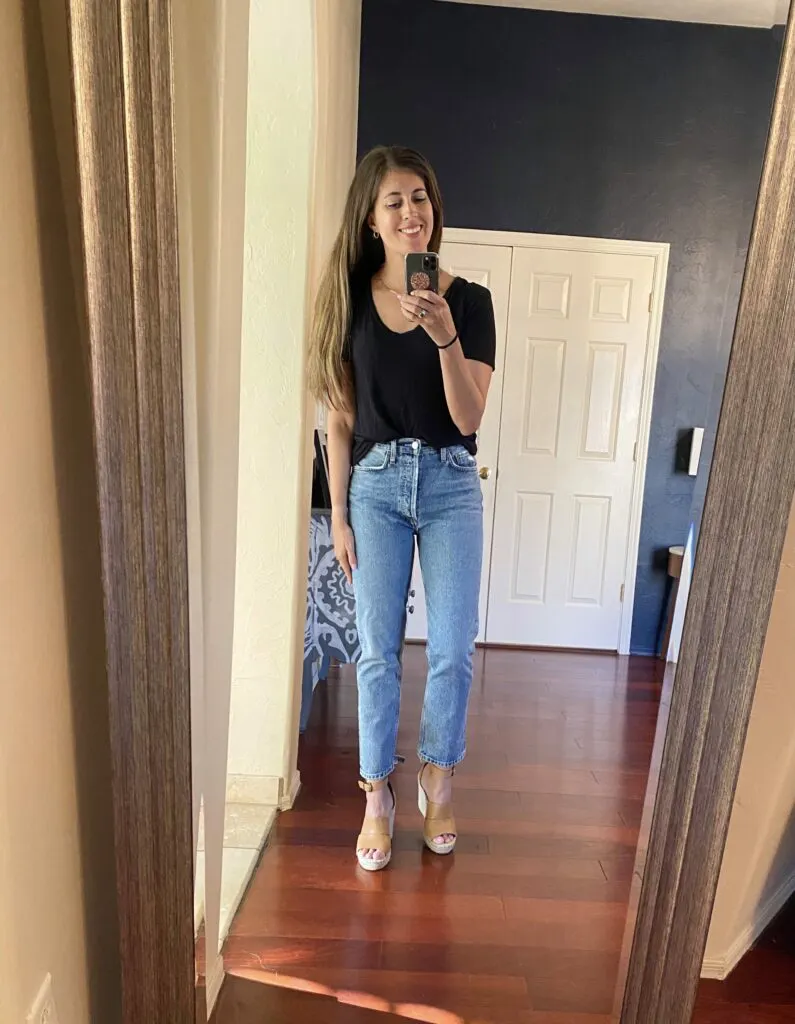 Jeans are here! These straight leg jeans are a more current style. I thought for sure they were going to look weird on me, but I actually liked them?? I decided to hold off for now, but may definitely invest in a pair as it gets cooler. Verdict: return
I also received this mock neck tee, this belt, and these booties, but knew I wasn't going to keep them, so I didn't take pics.
So, tell me, friends: are you team skinny jean or straight/wide jean? Any favorite brands?
If you want to try out Trunk Club, use my link for $50 off your first trunk! I hope you love it as much as I do. 🙂
xo
Gina
More Trunk Club posts are here, here, here and here