Hi guys 😀 How are ya?? Thank you for the sweet comments on the lackluster meal and the pilot's swoonability– he's a keeper, I tell ya 🙂
Heaby's created a monster.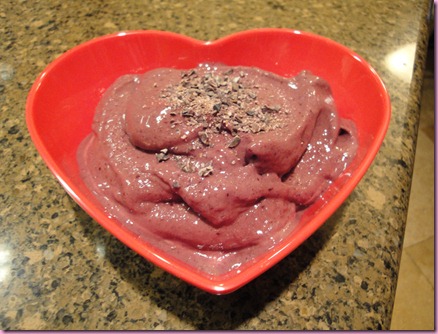 I happily munched that bowl of protein ice cream after this morning's weights sesh (back and biceps)- it was just what the doctored ordered.
After that, I replenished our grocery stash: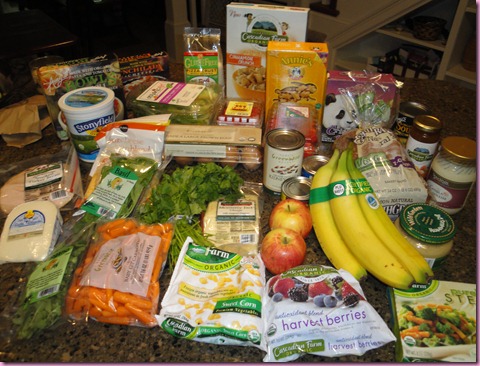 Bet you can guess which items belong to whom 😉
I get asked quite often how much we spend on groceries. I will tell you it's a lot, despite the fact that I budget wisely and shop for deals. Today's trip was exactly $100 and everything is organic, except for the bread, herbs and Mexican shredded cheese. Not too shabby, and that food will last us until the end of the week.
After putting the goods away, I made a very refined ants on a log to snack on 😉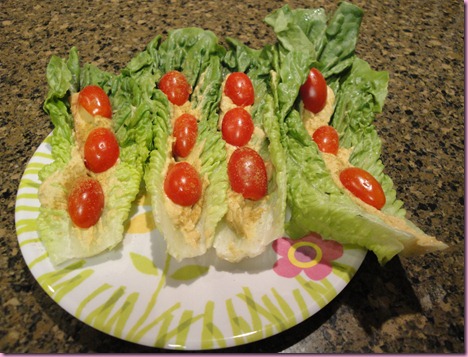 Personally, I detest raw celery (cooked is ok but raw makes me SHIVER), so using romaine was pretty bueno 🙂
-4 romaine leaves with 1 T jalapeno hummus (Wild Garden brand) on each lead
-6 grape tomatoes sliced in half
-sprinkle of cumin
AWESOME little snack!
Yesterday, when I put the call out for reader's request ideas, I got a request for nutritional yeast uses.
I <3 Nooch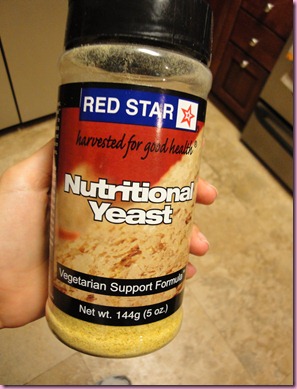 The nutritional stats are stellar: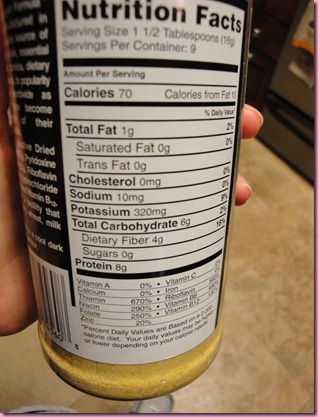 (complete protein –8g per serving!- and awesome vegetarian source of B vitamins as well as folate)
I adore the cheezy taste,
but I'm not too creative with it.
I use nooch on eggs, salads,
in kale chips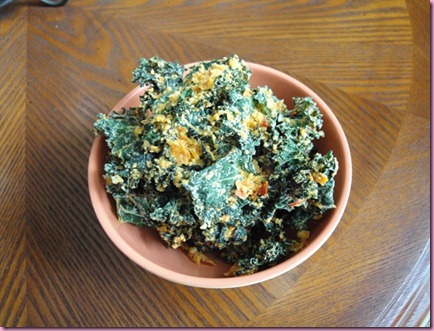 on popcorn (with Earth Balance and sea salt)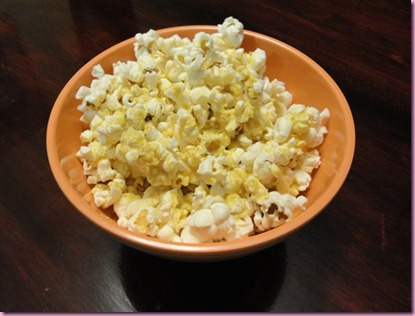 and pasta,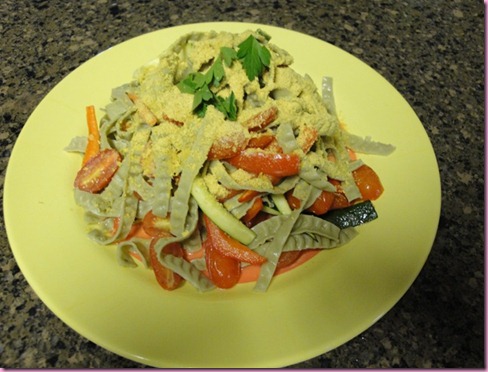 (pasta primavera recipe is *here*)
but that's pretty much where it ends.
Have you tried nutritional yeast before?? What are your favorite uses for it? I know Averie has a ton of awesome ideas (like her peanut butter cups!) and I'd love to hear how you nooch 🙂
I'm back to work, then TurboFire-ing it up, then back to work again, and to the wives' coffee. Whew!
Enjoy the rest of your day <3
Gina