Un-beetable Lunch + a Giveaway
Heyyyyy 😀 How are ya? Hope your day is going well <3 I loved reading about which workouts get ya excited. It's always a good idea to take the "work" out of working out 😀
It's going to STORM here any second.
I know this because Viesa can tell when it's going to rain: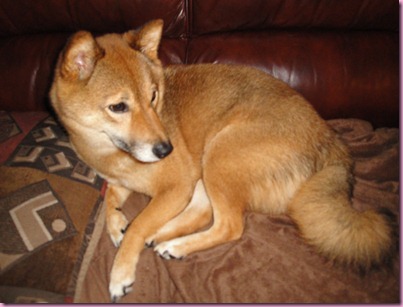 My little Shiba chicken 😉
This morning, I got some work done and snacked on my beloved smoothie whilst typing away: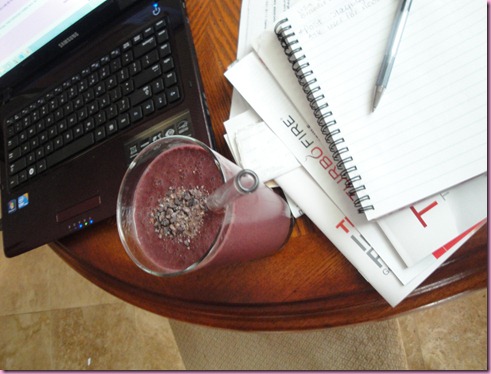 Choc Cherry Bomb dot com
After a while, I went up to the yoga room to TURBOFIRE it up!
Oh. My. Stars.
What a workout. Today was Fire 45 + Stretch 10 and I loved every schweaty, booty-shaking, jumping second. 'Twas amazeballs.
Electrolytes: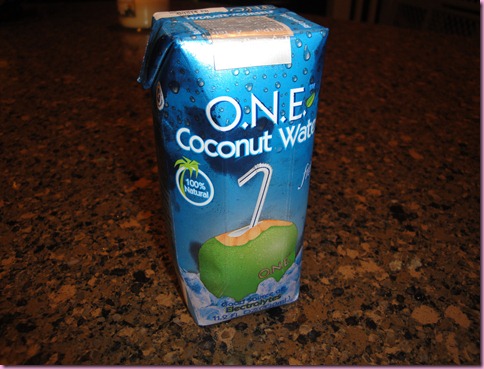 For lunch, I really wanted a salad beast but our greens stash is dwindling, so something even better happened.
I peeled a giant beet, chopped it up and seasoned with olive oil, sea salt and pepper.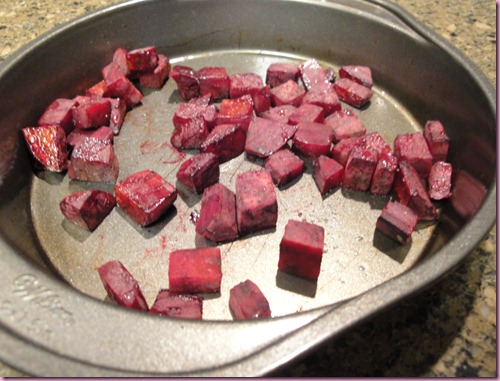 Mark of a hardcore beet lover: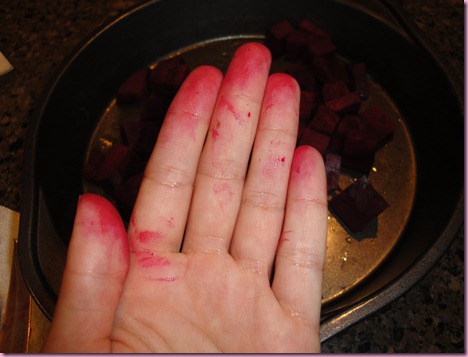 After roasting for 20 minutes at 400*, I added the chopped beet to an oat bran pita with arugula, goat gouda, Fig vinegar and Garlic Gold.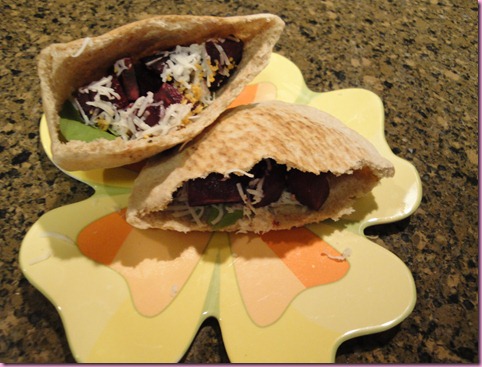 Mind was blown. I LOVE beet + goat cheese + arugula and in pita form, it was incredible.
Dessert was the last raw cacao-cayenne truffle: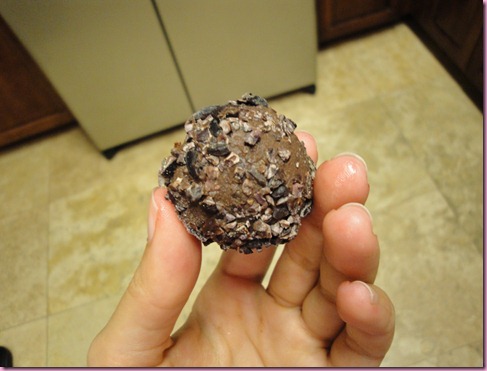 Guess I'll have to make some more 😉
As you guys have probably figured out, I haven't been eating as raw as usual lately. Our organic produce has been scant here in Valdizzy, but I've enjoyed quite a few raw desserts (like this raw strawberry tart and multiple macaroons!).
I'm pretty stoked because Pure Market Express (a raw food delivery service, reviewed *here*) is offering an awesome deal on shipping right now- it's $10 for orders over $50. This is pretty amazing because shipping is a beast and is usually very expensive in order to get the food delivered quickly. When you add $50 worth of product to your cart, the $10 shipping deal will happen automatically. Baller.
Executive Chef Rebecca Irey: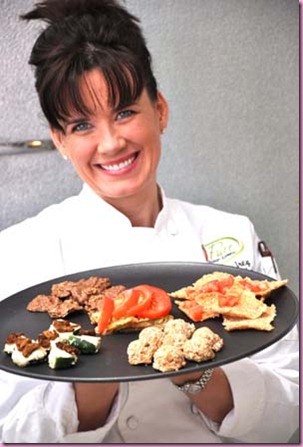 I'm really excited to order some food from Pure Market Express this week (love the Mexi rice!!!) –I know how to make it but food always tastes better when someone else does the work- and am even more excited that Rebecca is offering a giveaway for ya'll.
Giveaway time!!!
-One lucky winner will receive a free entree or dessert from Pure Market Express
–Bonus: I'll throw in some raw cacao macaroons 😉
How to enter?
-Check out the website and leave a comment with what you would choose for your freebie (entree or dessert)
Winner will be announced before my AM weights sesh tomorrow, 7/13 (around 8AM EST).
Ready… set… go!
xoxo,
Gina