Hi guys! It's INDIAN FOOD WEDNESDAY!! 😀 Are you celebrating? I've got a hot date with the buffet later… and my husband 😉 Heh heh.
Last night was so chill. I caught up on emails and read the 5th Harry Potter book. I'm trying to catch up, but that 5th book is a beast!
Dinner: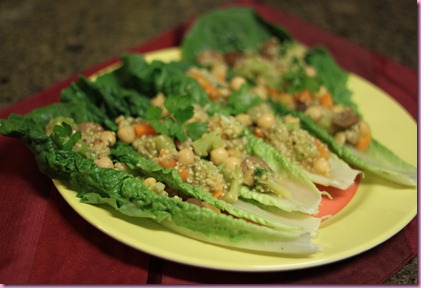 A lovely combination of:
-quinoa
-chickpeas
-steamed organic veggies
-kalamata olives
-Tahini and Garlic Gold
all wrapped up in romaine leaves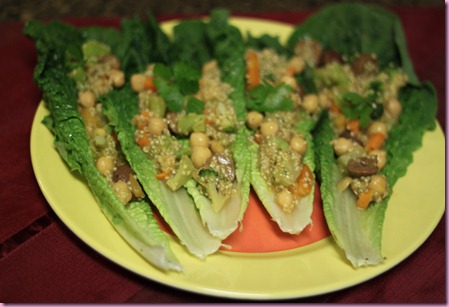 (+ about 4 more- they couldn't all fit on one plate)
As beautiful as the meal was, it was slightly messy to eat, especially since I was devouring it with gusto. The Pilot said I look like a little goat when I eat salads and the like.
I have no idea what he's talking about 😉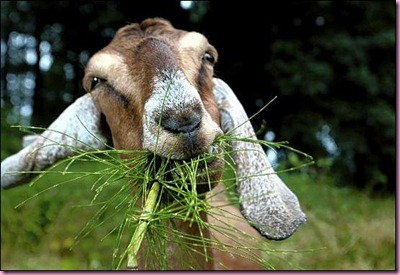 Source
This morning, I couldn't wait to have some bfast cookie dough cereal: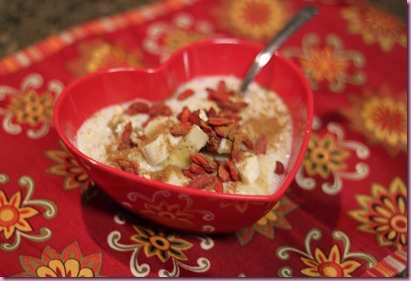 The usual mix of
-1/2 C oats
-1 T nut butter (I used walmond butter)
-1/2 scoop Sun Warrior (deets on the awesome promo at the end of this post)
-cinnamon
-almond milk
-goji berries
-sliced banana
Well I'm off to walk the puppers and then teach bootcamp!
Hope you have a wonderful day <3
xoxo,
Gina
Something to think:
"Living is a form of not being sure, not knowing what next or how…We guess. We may be wrong, but we take leap after leap in the dark." — Agnes de Mille, dancer
Something to do: If you've been wanting to try Sun Warrior, my protein lovahhh, or replenish your stash, today is a great day 🙂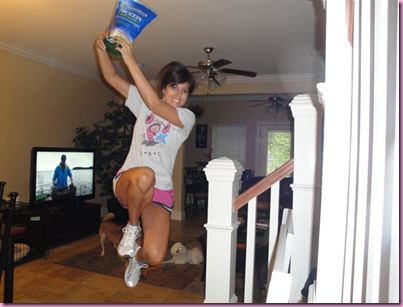 OpenSky is running a ridiculous Sun Warrior promo– $35 per pack! This stuff is usually around $50… it's pricey, but it's GOOD. You can get chocolate and vanilla for $65. These babies are going to go fast and the first 100 to order will also get a sample of chia seeds.
To guarantee that there are no order probs, all orders will be shipped on Monday. If you don't receive your order when you're supposed to, OpenSky will give ya a coupon/gift certificate.
To hit up the deal, *click here* 😀