Hey everyone!! Happy Sunday! Hope you've all had a fabulous weekend 😀
Before I get into the re-cap, let's find out who the lucky winner of the Spawesome Giveaway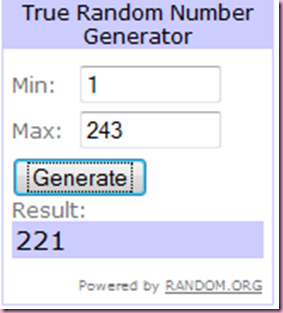 Comment #221!
Alison said:
Alison

November 14th, 2009 at 1:43 pm · Reply · Edit | Delete | Spam

I love the versatility of plain yogurt! I love using it in both savory and sweet dishes. My fave breakfast is yogurt and cereal!
Congrats, Alison! Please send me your shipping info so I may forward it to the Stonyfield fairy 😀
_______________________________________________________________________________________________________
I finally, FINALLY got the 10 miles over with!!! 1:32:15 and it felt pretty amazing. The best part: when it was over 😉
I think a huge factor in my runs is having a seriously awesome playlist. Last night, I stayed up a little later to re-work mine and it was so worth it.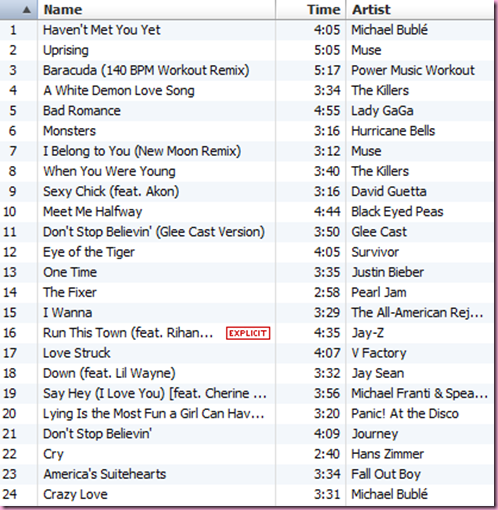 Bfast was a quick Ezekiel with Earth Balance, cinnamon and Maca (a superfood that spikes energy and was taken by Peruvian warriors before battle; maca is FULL of phyto nutrients, has a ton of benefits for the body and mind, and is a perfect pre-workout food; for more info, click here and here)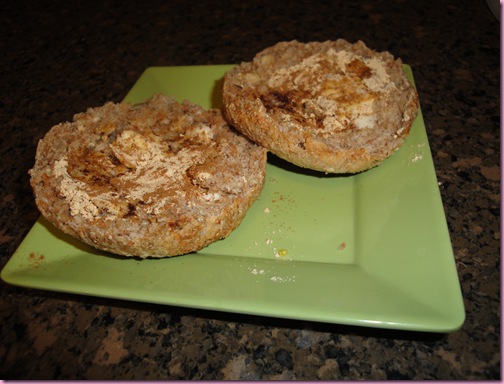 That maca lit a fire under my booty, because I was OFF!!! 😀
I ran the 4 mile stretch twice, then ran over to the track (1/2-3/4 mile), around it 3 times, then back to where my car was parked. About 10 miles (give or take a little… reason #12049274 why I need a Garmin) and stretched and walked for about 10 minutes. Glorious.
I half of one of these little guys around mile 8: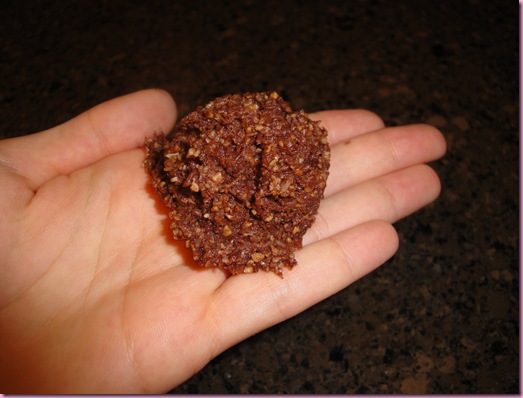 Macarooons = awesome carb replacement 😀
The reason why I didn't do the 10 miles yesterday as I had planned, is because I had a veggie-filled lunch:
Beast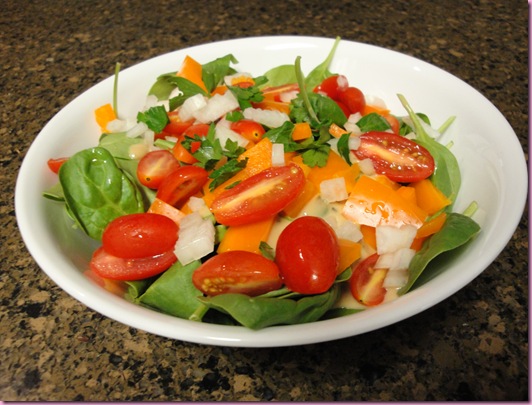 Brussels and roasted sweet potato rounds with Annie's ketchup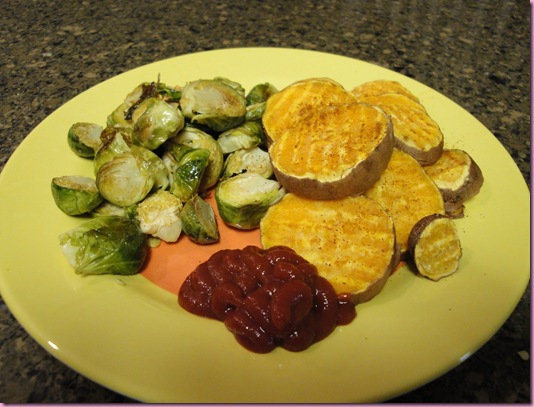 And then proceeded to fall asleep on the couch with the pilot, and woke up when it was dark outside. Nice.
I was thisclose to becoming discouraged by missing my run, but instead I got up, grabbed a quick snack (naps always make me want a snack when I wake up)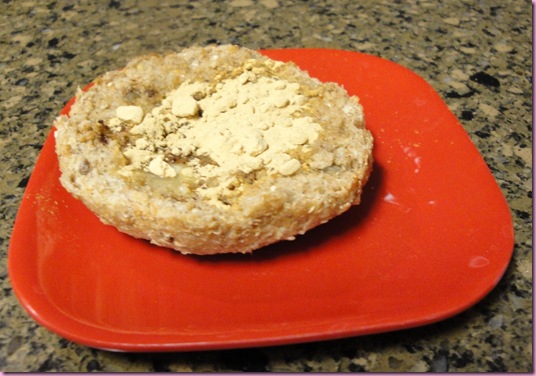 And hit up the gym for an hour of hill walking and ellipticizing, followed by back and biceps.
The pilot and I had a face-rocking dinner 😀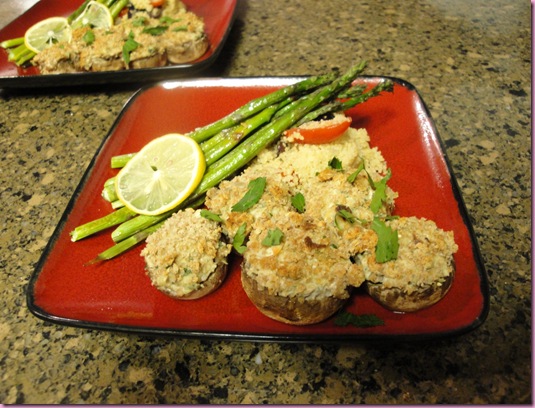 Goat cheese stuffed mushrooms (used Ezekiel bread instead of plain sandwich bread), 100% whole wheat organic couscous (sauteed 1/4 onion and added 3/4 cup organic veggie broth up to a boil; added 1/2 cup couscous and let stand for 5 minutes; added sliced organic grape tomatoes and kalamata olives, seasoned with oregano) and roasted lemon and garlic asparagus.
My plate: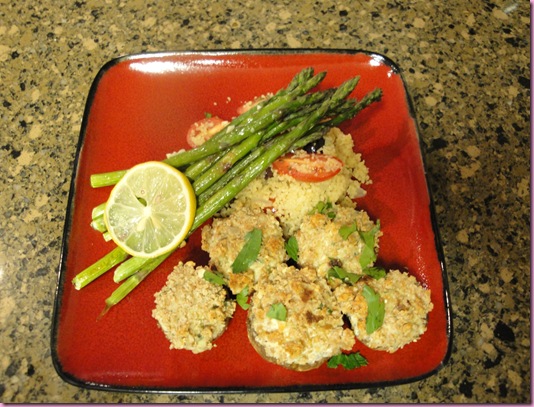 The pilot's plate: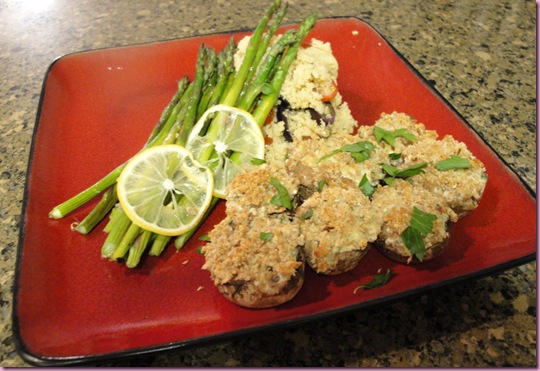 And we shared a bottle of organic Syrah that Jeni had brought over: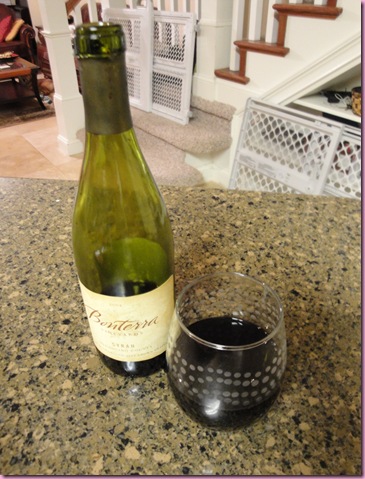 We watched Food Inc. as we dined –which I hadn't seen since it was banned in Valdosta; no theatres here would show it- and we both agreed that it was an incredible movie. Very well done with an awesome message. It always makes me happy to see others teach the masses about things I truly believe in. Know where your food is coming from and remember, every time you buy something, you're voting for the type of products you want to have available to you. Companies HAVE to do what the consumers want.. so if we tell them that we're going to buy organic products, they'll grant our wishes.
The pilot made dessert: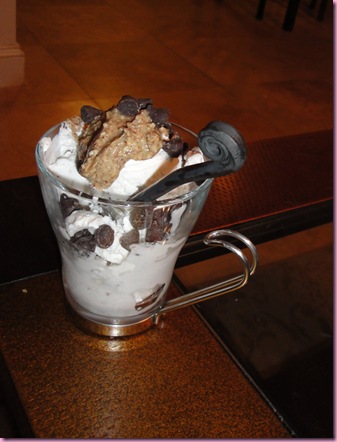 Coconut Bliss Vanilla ice cream with almond butter and vegan chocolate chips. One way ticket to foodgasm city 😉
Well I'm off to clean the casa so we can work on Christmas decorations and then have two training appointments.
Have a wonderful day!
xoxo,
Gina
Workout jam of the day: "Uprising" by Muse (so Twilight-esque)