May 29: Start spreading the news
I had a huge debate with myself over when we should start to tell the fam the good news. I wanted to tell EVERYONE (like random people at the grocery store) but have been a little wary just in case this one wasn't meant to be. I told my mom pretty soon after we found out since Tom was gone and I'd need her support/advice/momminess, but wasn't sure how long we should wait to tell everyone else.
Until last weekend, we said eff it and decided to spread the word.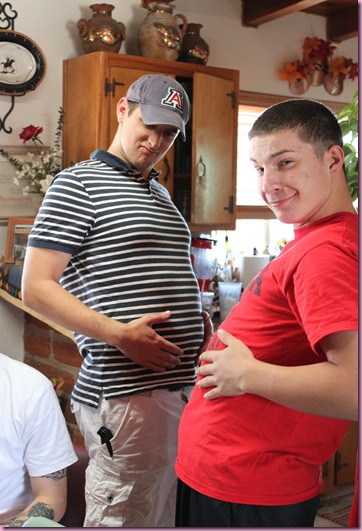 We figured that even in the devastating event that it didn't work out, the fam would find out anyway, so we might as well let me be excited with us 🙂
First, we told my nana and mom's side of the family. My nana loves chickens, so we picked up this cute little chicken from World Market,
Attached a note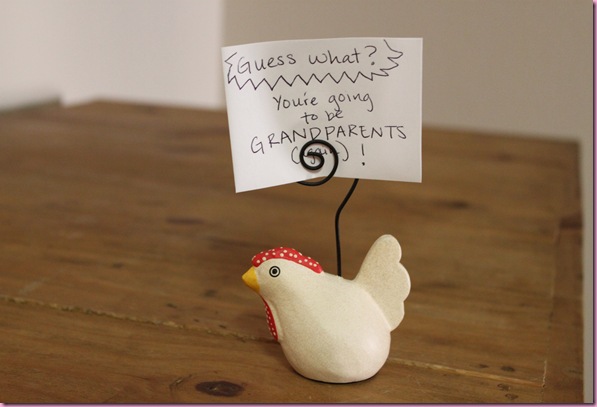 And put it in a little takeout box.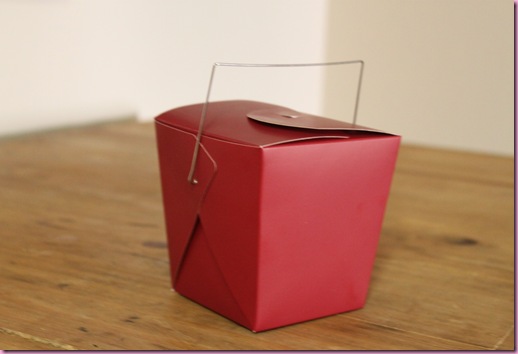 The look on her face was one of the best things I've ever seen. She kept touching my belly and was so overjoyed, I knew we had made the right decision to tell.
After leaving the madre's, we went over to my dad's to spread the news. It was equally amazing.
Today, we told my other nana and her husband… she was just as surprised and is already ready to go baby shopping.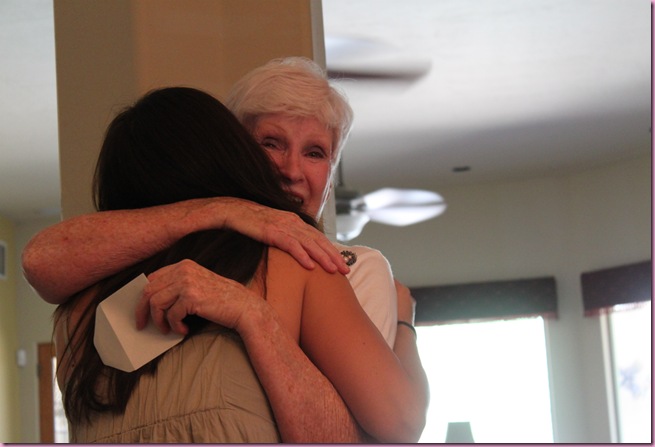 I feel very blessed to be surrounded with so much love and very thankful that this happened while we're in Tucson! Whatever happens, I know it will be ok 🙂
What I've been craving lately:
-organic chicken spicy sausages (wrapped in romaine lettuce, with Veganaise and mustard)
-Fresh fruit
-Gluten-free saltines (more to help with the nausea than actual taste purposes)
-Dijon mustard on everything
-hummus
-eggs
What sounds absolutely horrible:
-almond butter (whyyyyyyy?!)
-chocolate (again, I just don't understand)
-any type of cooked vegetable, unless it's in soup
-bread
-meat- even seafood and chicken breast (unless it's spicy chicken sausage)