Hi friends! I'm here safe and sound in San Francisco

Loved reading about your random purse finds in between traveling!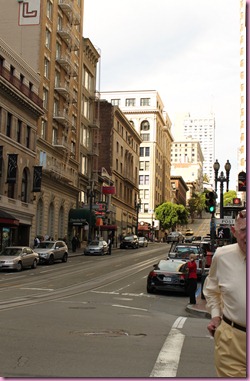 HOLY hills!
and holy shopping…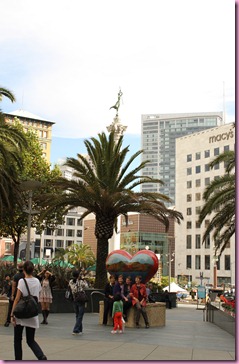 Our hotel is right in the middle of a shopping mecca. I'm like a little kid at Disneyland

The flights were pretty uneventful. In the first one, I used the middle seat as a cushion for my head since no one was sitting there and curled into a Gina ball, and slumbered, mouth wide open for 3 hours. Seksi, haha.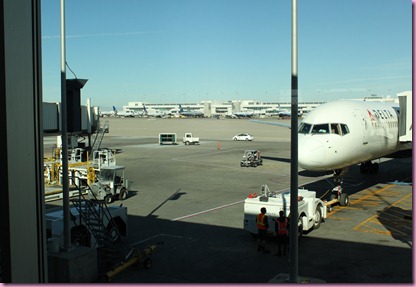 Then for my second flight from Denver to San Fran, I plane partied with these girls: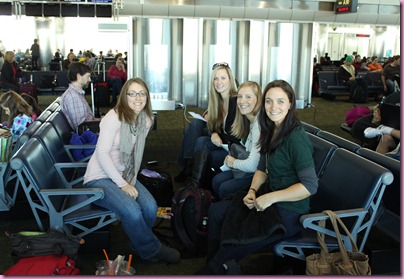 Ashley, Laura, Kath and Emily!
We chatted about life, the shenanigans that will be going down this weekend, and boots

On the plane, I sat next to two moms who are taking a girls weekend together. Their kids are off in college and they thought they'd leave their husbands in charge and take a trip. They were so much fun and we traded trashy celeb magazines

Now here we are in San Fran! Adventure time.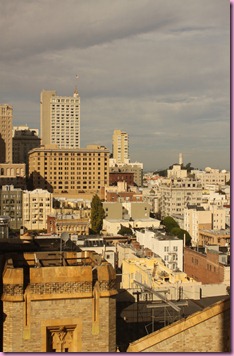 Food time.

See you soon!
xoxo,
Gina
Any must-sees for this weekend?  When was the last time you visited California?