Meg's baby shower weekend
Hi friends! How are you?? I hope you had a wonderful weekend and that you're enjoying the morning. I'm back in San Diego after an amazing weekend getaway to Tucson for Meg's baby shower!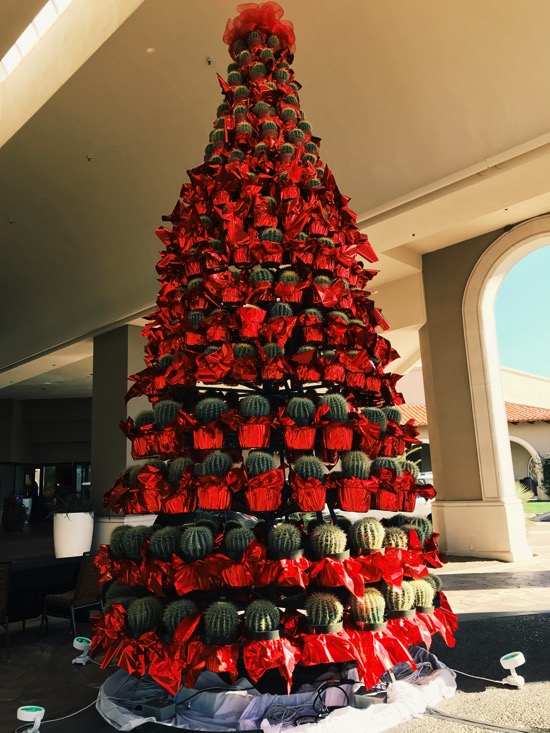 (the tree at the Westin)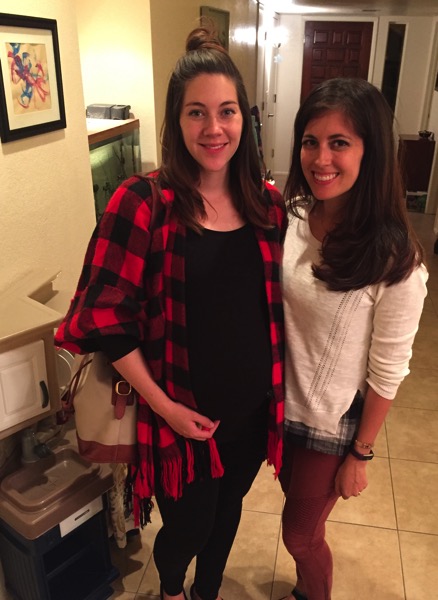 MY OTHER VIDEOS
I laughed a lot,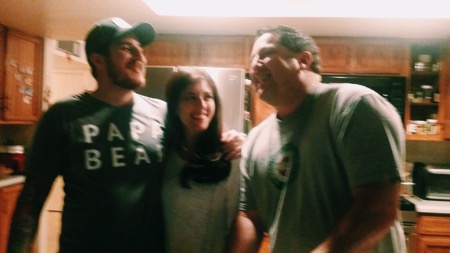 said, "Ohhhhhh cuuuuute" a lot,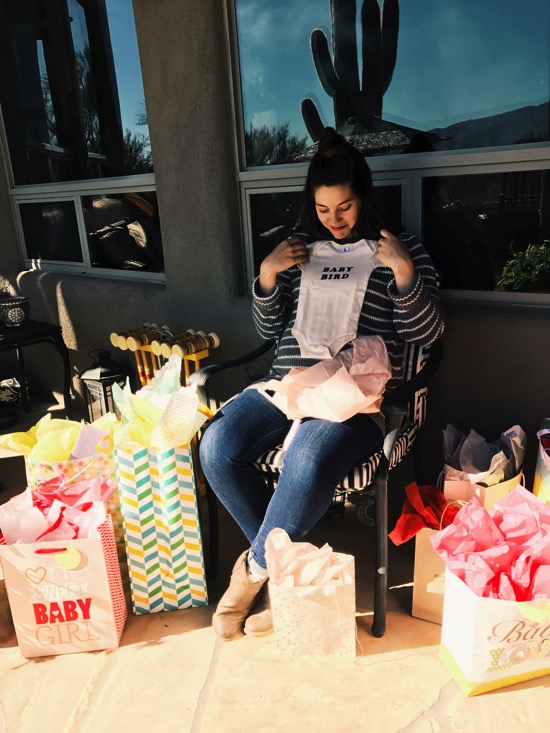 and enjoyed so much amazing family time.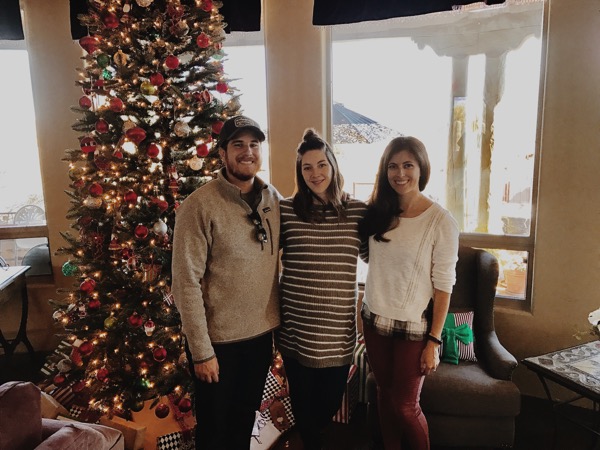 My plane left Friday afternoon, and it was one of the best flights in a long time. We all know I hate to fly, but I listened to the Hamilton Mixtape, read a magazine, and there was zero turbulence. I like it when the pilot regularly updates everyone about what's going on. I mean, I don't need to know every detail, but if you tell me we're descending in about 10 minutes, I don't feel like we're sinking to our doom when the plane starts to creep down.
Nana and Madre greeted me, we picked up Calle Tepa (INSANE Mexican food. And we drank a margarita and ate chips while we waited for our order), and took it over to my uncle's house to hang out with everyone. We stayed up chatting, and the next morning, I was up bright and early for an Orangetheory class.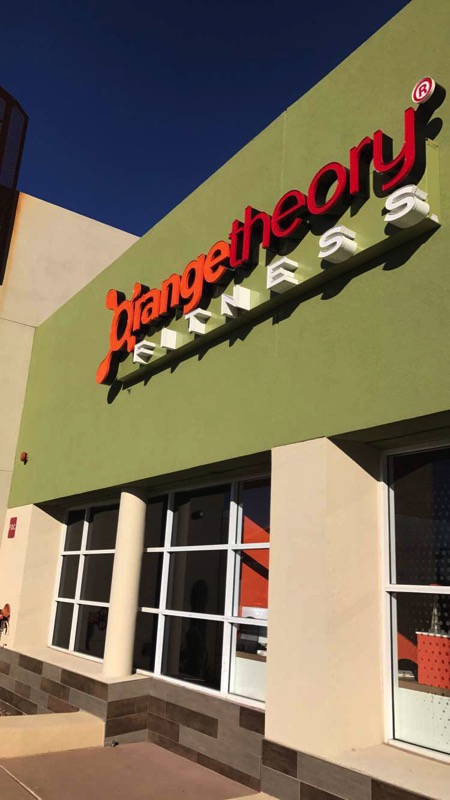 The workout was TOUGH. Part of it is my fault. On the rowers, we were supposed to row 100m and do 5 frogger jumps, adding 50m and 5 frogger jumps each round. At first I was like, "This is lame. 5 frogger jumps isn't even worth getting off the rower." I was eating my words when I was doing 25. And here's the kicker: everyone else around me seemed to be doing way less. And then I figured it out: after we got to 300m, we were supposed to go back down to 100m rows and 5 jumps, and start all over again. Way to listen, G.
The Tucson Orangetheory location is appropriately located next to Whole Foods, so I ran next door for a quick bite, and got ready for Meg's shower!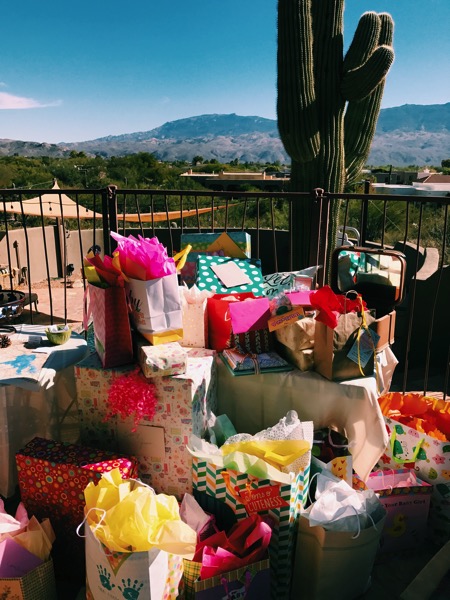 The party was at my dad and stepmom's house, and it was absolutely beautiful. The baby's nursery theme is "adventure" with lots of camping decor and woodland creatures, and the decorations for the shower matched her theme perfectly. They even had little s'more packs to take home!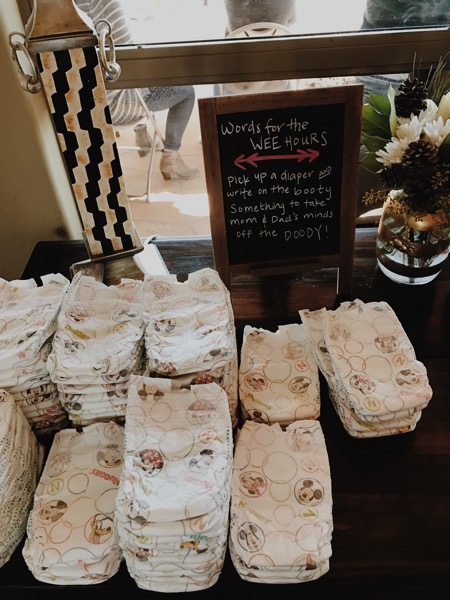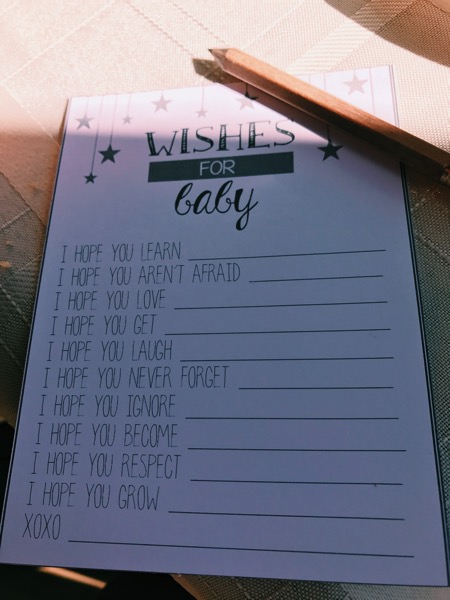 We enjoyed brunch (and nana made her famous egg dish. YES), donuts, coffee, and mimosas,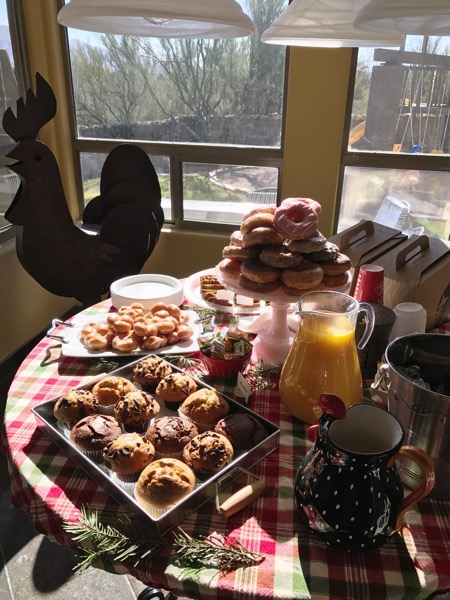 and celebrated Meg and their sweet baby. Baby girl got quite the stash of essentials + adorable outfits and toys. I'm so excited for them, and can't wait for her to be here!!
After the shower, I relaxed at my dad's and hung out with everyone, and then set off on a hourlong house-hunting adventure. We own a house in Tucson, but since we have tenants living there, we're exploring other options for our stay. In a borderline weird way, I LOVE checking out open houses. It's so fun to see how people decorate. Sadly, my adventure was fruitless, but I finished up just in time to grab dinner with mom, nana, and my aunt at BJ's. We had giant salmon salads, burgers and pizookie,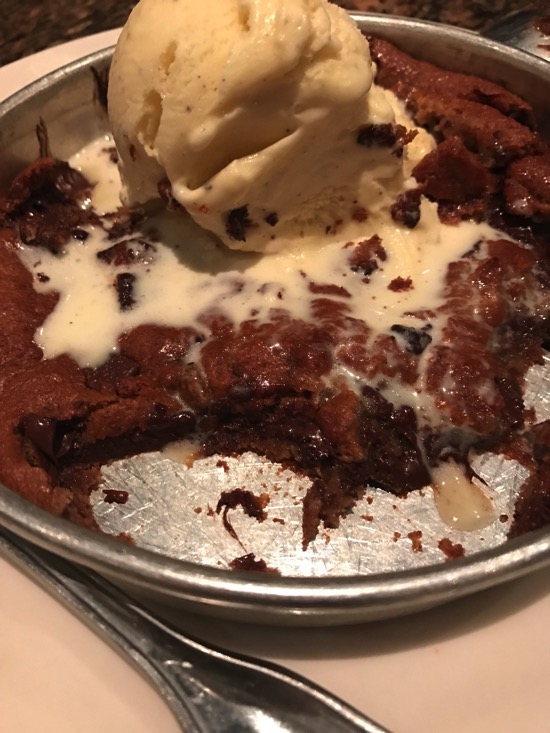 and then headed over to Uncle Eric's where Kyle and Meg met us for sugar cookie-making.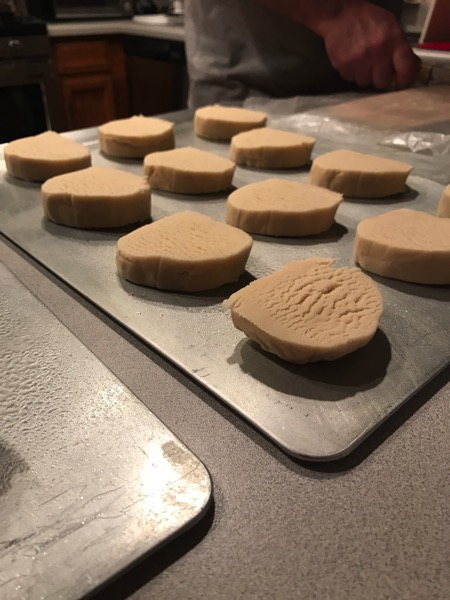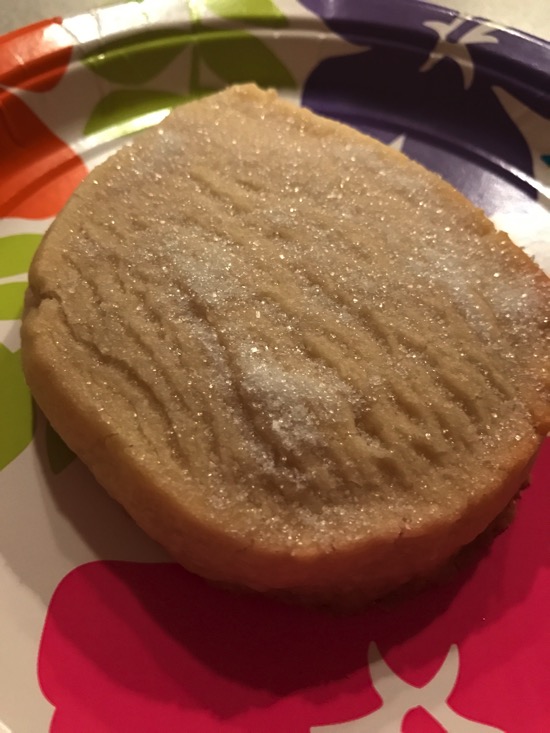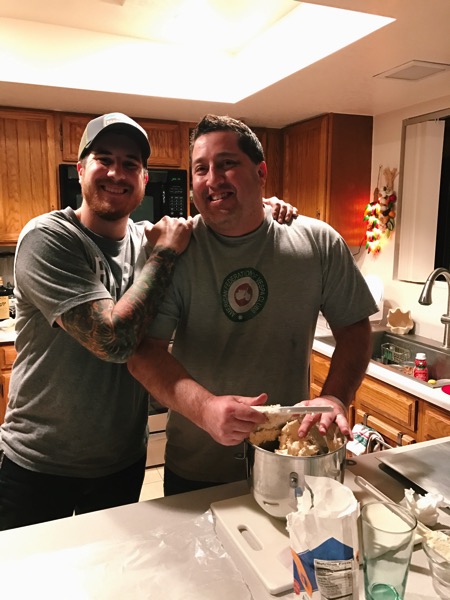 We shared some Ménage à Trois Midnight, and made Uncle E's famous sugar cookie recipe. The best icing: key lime juice and powdered sugar. That's it. Who knew?!
We stayed late, laughed a lot, and Uncle E even found us a house after my day of zero house luck. I walked in the door and he was like, "Hey, I found a house for you!" He was driving around and saw a couple (whom he knows) packing up their house. He said, "Hey, my niece is going to be here for a while with her family. Would you be willing to rent it out?" She said, "Sure, no prob" and before I knew it, I was walking around her house taking pics to send to the Pilot. It's crazy how things work out, right?! We stayed at Uncle E's until late, I went back to the hotel to pack, and nana and madre met me for early coffee and tea before my flight home.
I feel refreshed heading into the moving insanity and craziness of the next couple of weeks. This week: the giant purge and pre-packing begins. Pray for meeeeeeee.
See ya soon with our fit friends gift guide (+ another sneaky giveaway).
xoxo
Gina
Gift guide for the men is up here!