Morning! How about some raw donut holes with that cup of coffee or tea? 😉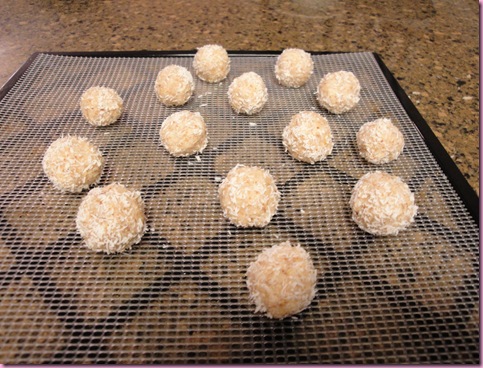 Sadly, those aren't for me but are un-cooking away for a client 🙂
This morning, I woke up bright and early for a weights sesh with Jeni and Ashley. We did an hour of core – all abs and back. It was pretty intense but a lot of fun because we chat a lot 🙂
Before leaving the casa, I had a classic bfast cookie: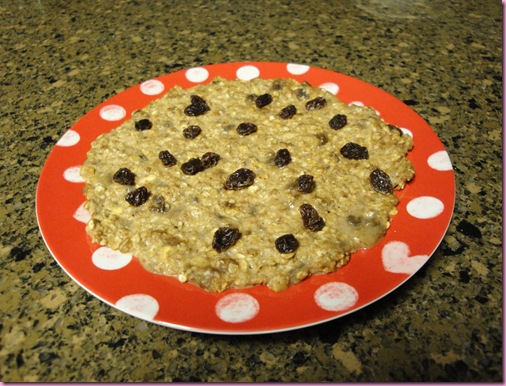 -1/2 C multigrain oats
-1/s scoop vanilla Sun Warrior
-cinnamon
-nutmeg
-vanilla
-1 T almond butter
-1 small smashed banana
-almond milk
-raisins
And a shot of Emergen-C: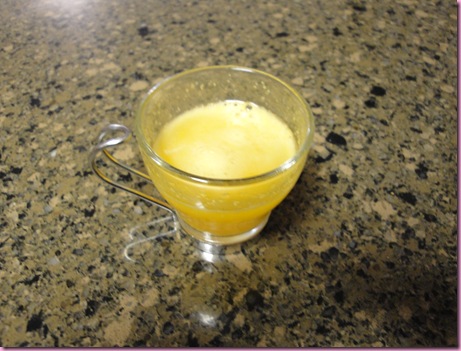 A side of monkey dogs: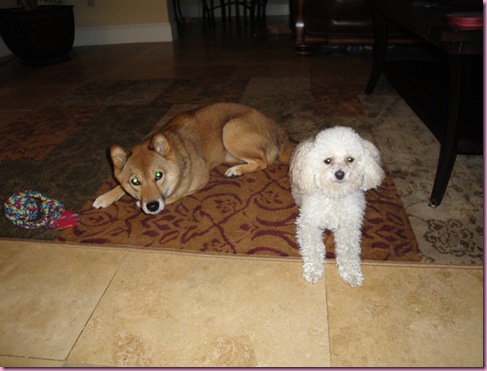 So as you guys know, I've had my fair share of dog drama in my life- remember when Viesa tried to eat Bella?
Well last night, I was training a client and started to feel like death. I got really anxious, my heart started palpitating like a mofo and I got really dizzy. I finished my appointment, but texted my next client to say I wasn't feeling well and re-schedule so I could come home and chill for a second before the wives' meeting. The original plan was to change at work and head straight to the wives' meeting from there.  So instead, I changed my schedule and came home, feeling pretty miserable.
Then Viesa had a seizure and got sick.
It was no joke one of the most horrible things I've ever seen- I'm still pretty shaken up about it. The mind-boggling thing is that I wasn't supposed to be here when it happened- I was supposed to still be at work. Isn't it crazy how stuff like that happens?? Thank goodness I was home.
My friend Jeni raced over here when I called her crying –she lives in the neighborhood next to ours- and I spoke with one of the wives who is a vet. The vet said to keep an eye on her, comfort her, but that chances are that it wouldn't happen again anytime soon, especially since it's never happened before. The fact that Vies got sick worried her, so we're taking Viesa to get checked out right now.
I was debating on whether or not I should blog about this –as this bloggy is supposed to pump everyone up, not bring them down!- but alas, it's also a blog about my life… and that's what's going on right now.
I'll see ya later this afternoon and will be back to my normal pink and peppy self 🙂
xoxo,
Gina