Hi guys! How's your day going so far? It's been a good one over here, cranking away at some edits and stopping for a walk along Newport.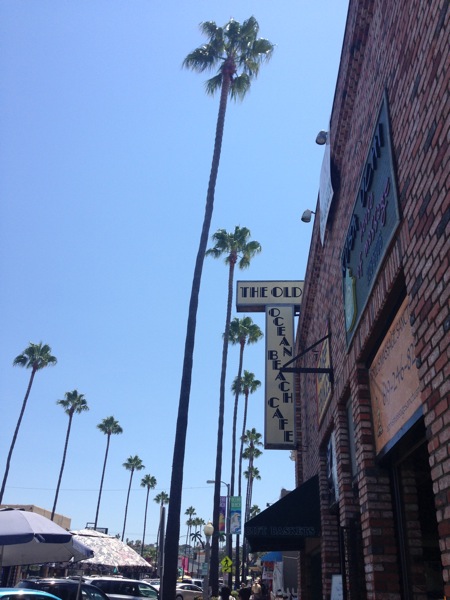 They have the most awesome unique stores, especially this one called "Sunshine Daydream" with all things tie dye, incense and Budhha. Needless to say, it's a happy place for me 🙂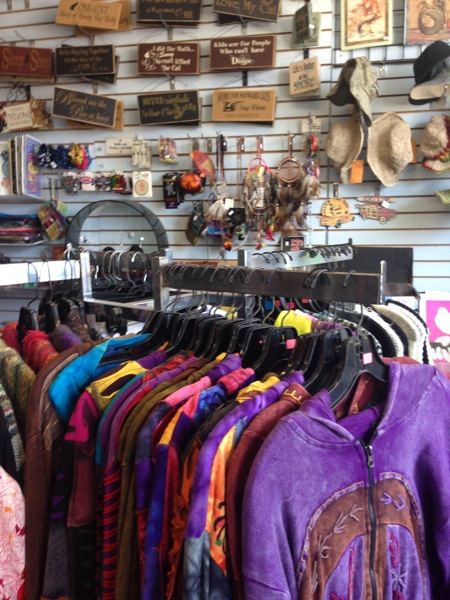 I had about 20 minutes before I needed to pick Liv up from school, and it was so nice to get a change of scenery and shake my legs out.
We came back home for naptime, and there was a fun surprise on the doorstep: new Zumba kicks from my Reebok friends!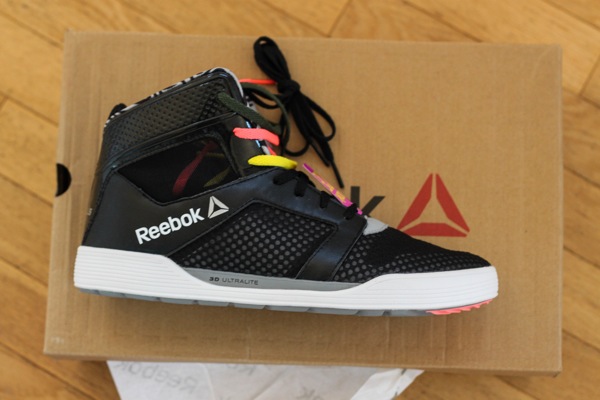 These are my all-time favorite Zumba shoes. I salsa-ed my last pair until they were falling apart, so I can't wait to break these in. 
Now, I'm here, drinking some of the ol' homebrew.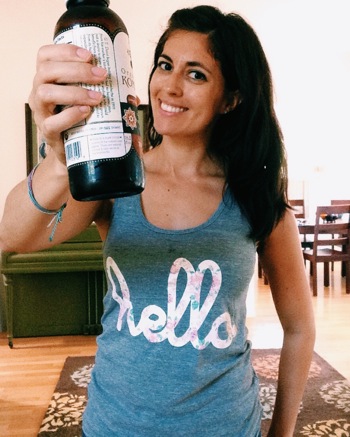 (I've been recycling store-bought kombucha bottles and using them to bottle my homemade version. The current batch is a little tangier than I prefer, so I'm going to let stop the fermentation earlier on the next one to see what happens. It's one of my favorite things about making kombucha at home. Not only is it way less expensive than buying it at the store, but you can customize it according to your preferences.)
So today, I thought we could talk a little bit about inspiration and motivation.
I feel pretty stoked to get back to weight training after this very short hiatus, and I was thinking about the things that help provide inspiration and motivation in fitness and daily life. These are the little things that add zest into your routine, can make you more productive and hit it even harder because you feel inspired.
Here are some of the things that help me:
-A change of scenery. This morning, I could feel my brain starting to turn to mush, so instead of pushing through, I relocated myself to the garage/man cave/exercise room and cranked some Bastille station on Pandora. A change of scenery made all the difference! I've found that with fitness, working out at a new gym, taking the sweat sesh outside, or trying a different class can work wonders.
-A break. Sometimes if you start to feel burnout kicking it, a break it the best way to stop it in its tracks. I wasn't feeling burned out with weight training -it's one of my favorite ways to work out- but a break has inspired me to try something new and hit it hard when I'm able to again. Even when I need to spend a block of time on a particular task, having a little breather or break along the way helps to refresh me and I'm more productive when I start again. 
-Read, watch or listen. Whenever I'm looking for motivation or inspiration, I love to read a book, watch a movie or documentary, or listen to a podcast. I have a few books on Audible and in the Kindle queue right now and love podcasts for drives and cleaning around the house during naptime. This American Life, Stuff You Should Know, Jillian Michaels and Amy Porterfield are some of my favorites. If you have any awesome podcast recommendations, please let me know!
-A brainstorm session. This is something I do every month, which helps to inspire me for the days to follow. I'll take about an hour and just write down ideas, plans, thoughts and things I'd like to accomplish during the month. Not only do I have things to look forward to, but I can quickly glance at the list when I'm looking for a fun blog idea or a task that I need to do.
What do you do to kick up your inspiration? What are you reading right now?? I've been reading more dry books lately, and am in the market for a beachy, fluffy read. (I've read all of the Emily Giffin books and just saw that she has a new one out?! How is it??)
xoxo
Gina