Vegan Chickpea Cheezy Stuffed Mushrooms
So I had some mushrooms in the fridge that were in a "use it or lose it situation." These vegan stuffed mushrooms were the perfect way to rescue them! They'll probably be that much more delicious using mushrooms that are at their prime. 😉
It's been a good day over here so far. I spent the morning with Livi becoming acquainted with our new medical facility here in SD. It's one of the nicest I've seen–very clean, friendly staff and lots of distraction activities. Plus, they have almond milk mochas (score!), the best zucchini bread and some restaurants/shops to check out.
I not-so-secretly adore browsing around new military bases. The buildings are extremely tactical and pretty plain from the outside, but inside the little shopettes and stores, you can find some awesome things. Where else can you get Butter nail polish, cleaning supplies, electronics and a miniature flight suit under one roof? Exaaaactly.
Vegan Stuffed Mushrooms
We came back for nap and I decided to use up these mushrooms before they bite the proverbial dust.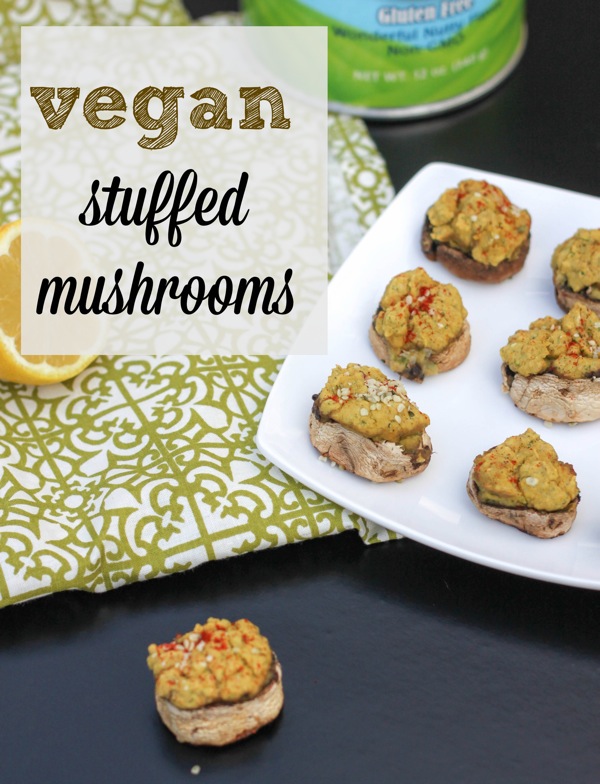 I picked up mushrooms for this week because it's always fun to switch up the ol' vegetable rotation. The original plan was to sauté them in balsamic and olive oil with herbs as a chicken topping, but I decided to change it up a little bit.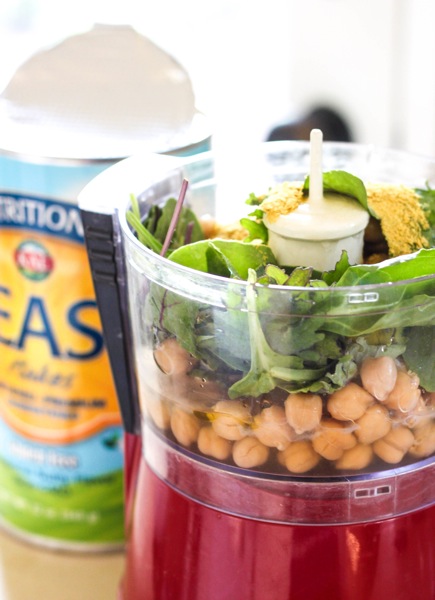 These stuffed mushrooms are gluten-free, grain-free and have a glorious cheese-esque filling thanks to the chickpeas and nutritional yeast. I amped up the nutrient content with some arugula and a sprinkle of hemp seeds to serve. Just be careful stuffing them; we had a few casualties when I crushed them with my brute strength. 😉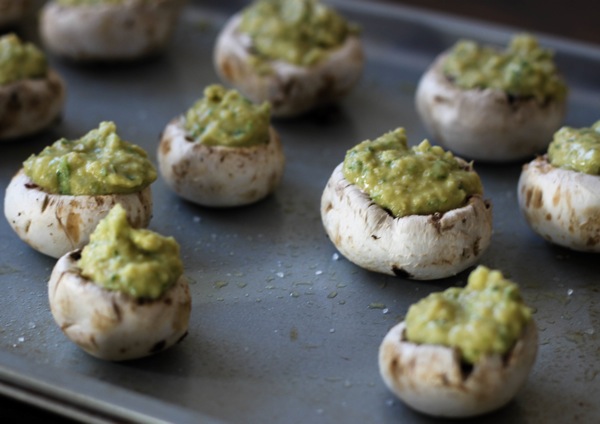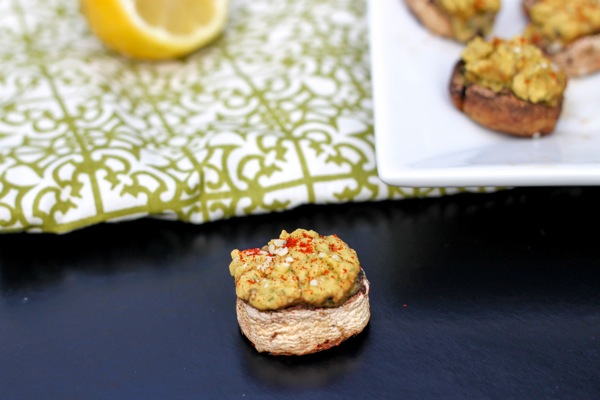 Let me know if you give them a try! These would be an awesome vegan appetizer or side dish. The Pilot and I ate them in about 20 seconds, though 😉
Print
Vegan chickpea cheezy stuffed mushrooms
A gluten-free and vegan side dish or appetizer option! With the creamy chickpea and nutritional yeast filling, you'd have no idea these are dairy free. These are also packed with protein and nutrients, making them a low calorie and nutrient-dense snack.
Prep Time:

15

Total Time:

40
-One container (6-8 oz) of whole button mushrooms, washed and gills removed using a paring knife or a small spoon
-One can of chickpeas (16 oz), drained
-2 cloves of garlic
-1/2 cup greens (I used a mix of spinach and arugula), packed
-Juice half a lemon
-1/4 cup nutritional yeast
-Drizzle of olive oil
-Salt and pepper to taste
-Hemp seeds and smoked paprika for garnish
Instructions
1. Preheat the oven to 350 and spray a cookie sheet with nonstick spray or olive oil.
2. Make your filling by blending the chickpeas, greens, garlic, lemon juice, nutritional yeast and olive oil in a small food processor or blender. Add salt and pepper to taste.
3. Carefully fill the mushrooms with the mixture -you will have some left over- and bake for 25-30 minutes. (I overcooked ours a little)
4. Top with extra sea salt, hemp seeds and a sprinkle of smoked paprika.
Notes
Tip: save the leftover filling to use as a dip for veggies or spread for wraps and sandwiches!
It's Zumba-thirty for this girl! Have a great night. 🙂
xoxo
Gina