Hey guys! How are ya?? I'm bueno- stoked to visit the Smoky Mountains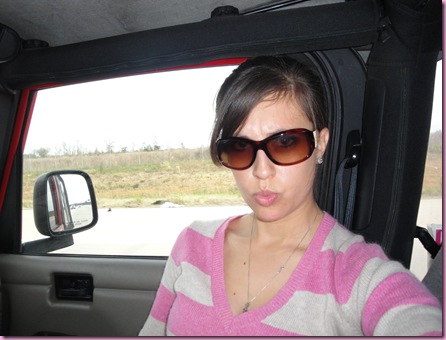 My face us just oozing excitement, no?
Ok, so I'm a little…lot…. afraid. If you've ever been to the Smoky Mountains, please assure me I won't get captured by sasquatch or see a ghost 😉
The pilot's Jeep is PACKED to the brim!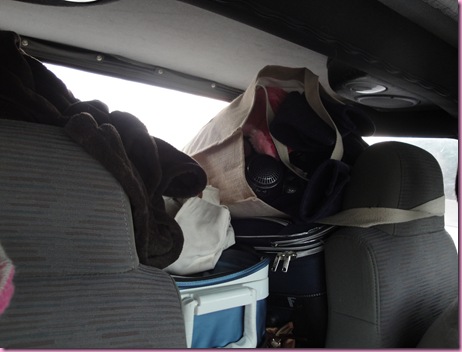 We brought a healthy food stash, lots of clothes and layers, gifts, and BELLA!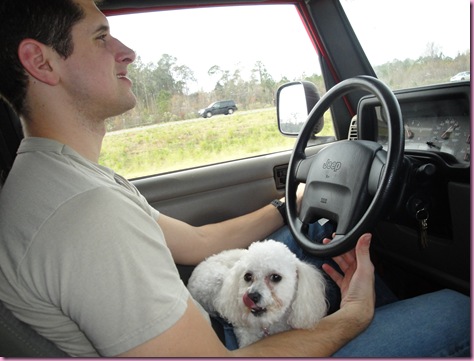 Viesa is spending Christmas at the kennel –no worries, she loves it there and my in-laws are bringing their cat. Viesa likes cats… for dinner 😉
This morning, I had a lovely bfast cookie before training a client:
-1/2 cup oats
-1 T almond butter
-1/2 scoop Sun Warrior vanilla protein
-lots of cinnamon
-1 smashed banana
-almond milk
I went to work an hour early so I could get some cardio in (45 minutes on the elliptical) before training. My client had an awesome pre-Christmas leg and abs sesh, and then I came home to pack.
Once we got on the road, I was snacky so we tried out out a new to me hummus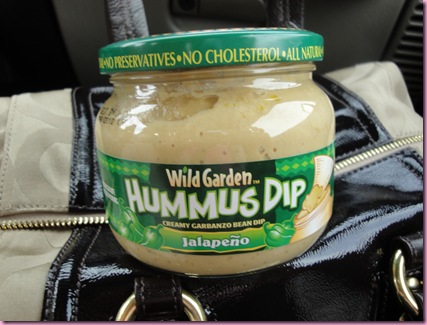 JALAPENO HUMMUS?!? I was all over that 😀
With Mary's Crack: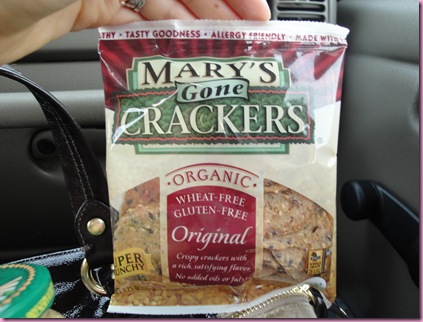 And carrots: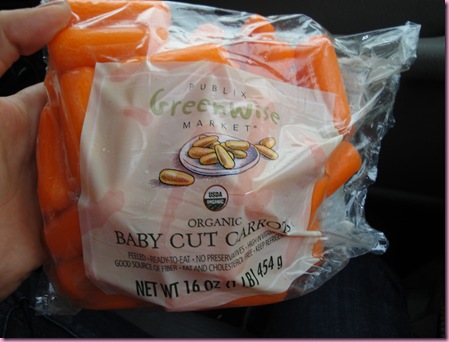 We also revived the XM radio from the dead (the pilot has had it for 6 years!) and got it working again for the road trip.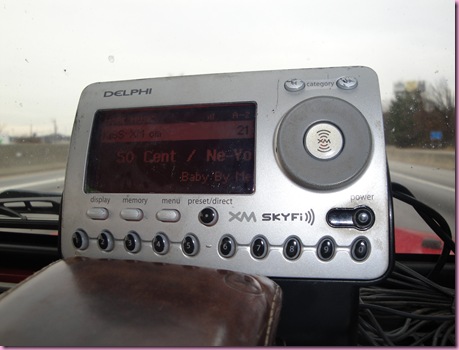 It feels nice to hear some new songs! Valdosta is a little slow on the music bandwagon 😉
We're just getting into Atlanta and going to make a stop –I begged for our rest stop to be at Whole Foods, heh heh- but we'll see you from the MOUNTAINS!
xoxo,
Gina