Eh, this place is ok I guess 😉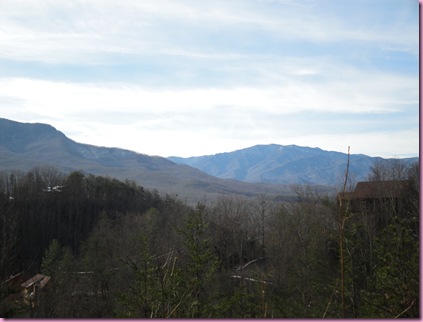 Howdy from the Smoky Mountains! We got in late last night and I haven't seen a ghost or been captured by a sasquatch yet, so I'd say that's a win 😀 The scenery is a double win.
We definitely hit some traffic on the way up: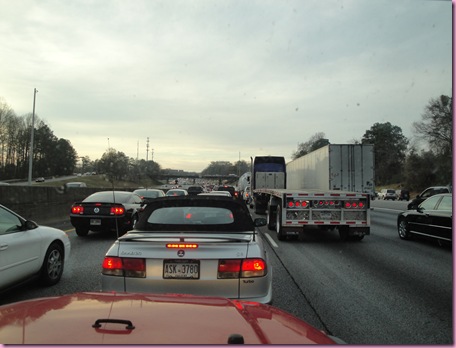 But after making it through Hotlanta, it wasn't too shabby.
Bella munched a chicken breast from Sonic: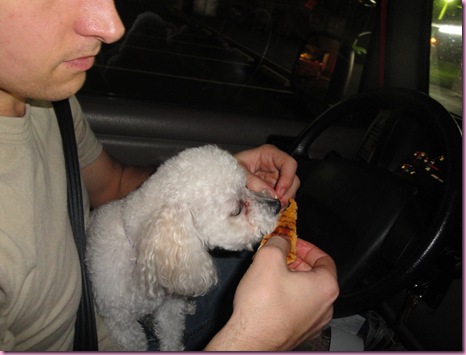 And I munched sauerkraut.. straight out of the jar.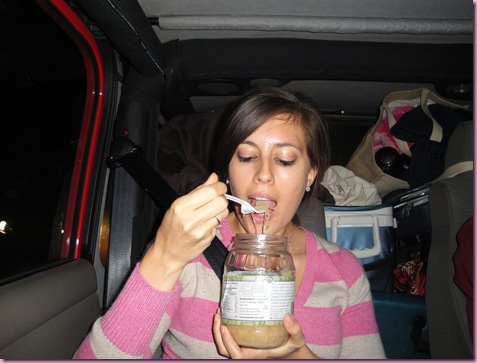 Classy lady 😀
The drive up the mountain gave me MAYJAH heeby jeebies, but once we got here and I was in jammies with a cup of tea,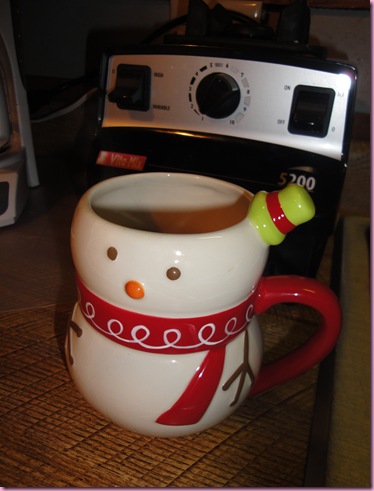 Things were bueno.
(The snowman mug and the Vitamix follow me wherever I go)
I also brought some organic fruits and veggies with us: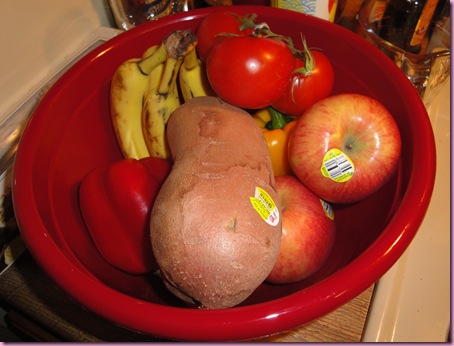 After staying up late chatting with the in-laws, we crashed out and woke up to the smell of eggs and bacon.
I had my "eggs and bacon"…. a sludge!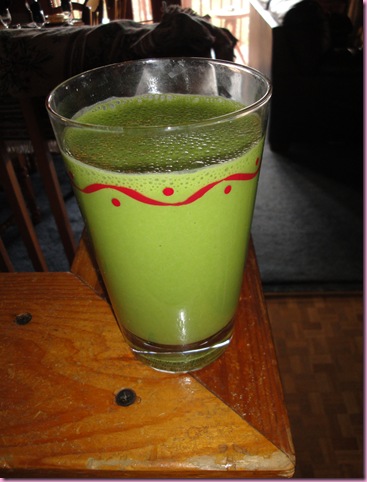 Festive, no?
It had:
-1.5 cups almond milk
-1 scoop Sun Warrior vanilla protein
-lots of spinach
-a banana
-1/2 t spirulina
-sprinkle of Stevia
-foodgasms
I'm not sure what's going on the rest of the day, but the pilot's madre, sis and nephew should be here soon. I know there's a yoga podcast in the near future along with a glass of vino 😉
Have a wonderful day!
xoxo,
Gina