Here is my day in a picture.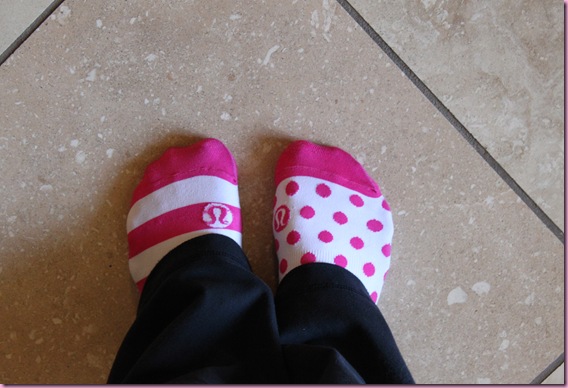 Here's what it says:
-I overslept
-Couldn't find matching socks to save my life. The best I could do was two pink ones
-Had to race home in between classes because the Pilot locked himself out of the house… and he was wearing shorts in 40* weather. Poor guy
Somehow in the frenzy, I managed to make 2-minute eggs, toast and tea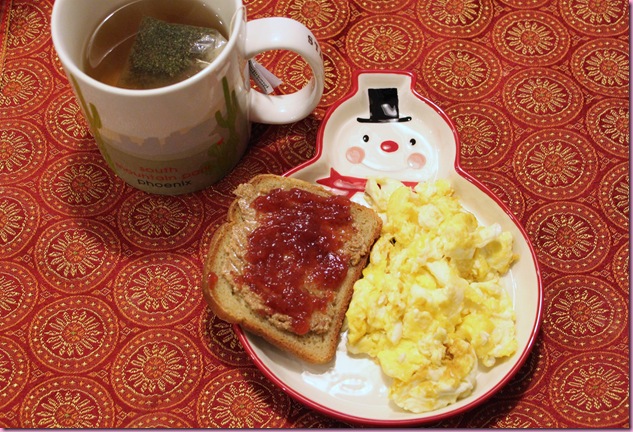 Turned on the coffee maker, cracked the eggs, microwaved the bread, scrambled the eggs, topped the bread, plated, photo-ed, out the door.
At least last night was fun 😉
The Pilot had a roll call at work, so my friend Marisa brought over pizza and movies.
My favorite gluten-free slice and salad from Renee's Organic Oven: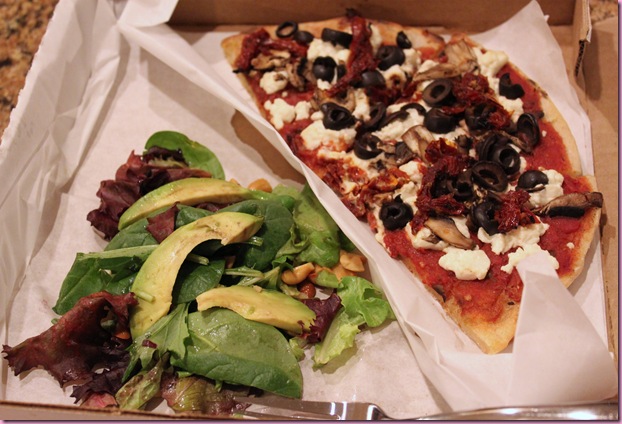 Ginger ale for me, red vino for her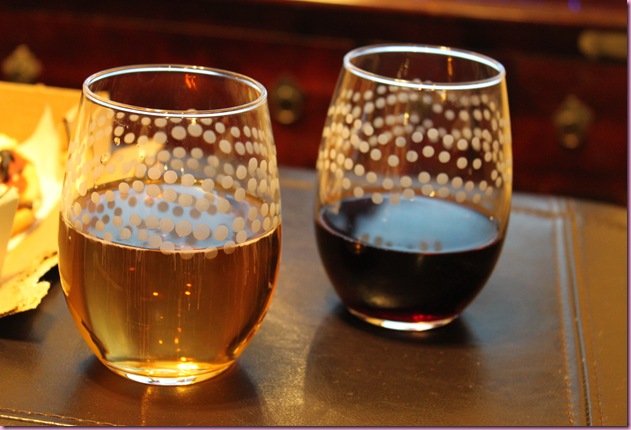 + Love Actually, which is my favorite holiday movie, that isn't really a *holiday* movie. I kind of have a thing for Hugh Grant… [Another fave: The Holiday] I always love movies at home so much more than the theatre. You can eat whatever you like and talk the entire time and it doesn't matter.
I'm back at the casa now, and going to get my Zumba playlist together and make some lunch before heading back.
Hope you're enjoying your Saturday <3
xoxo
Gina
Something to talk about: What's your favorite winter movie? Elf wins over here, and I also love the old Frosty and Rudolph movies.