The pilot's new nickname for me 🙂
Holler to those of you who have tried the eggplant curry recipe so far! I've gotten some awesome feedback- I'm so happy you like it 🙂
I also LURVED reading your why I blog comments from this morning <3
So this morning, I spent my time working on a computer project. Every time I started to feel distracted (and started tweeting and facebooking instead of being productive), I stepped away for 5 minutes and played the piano: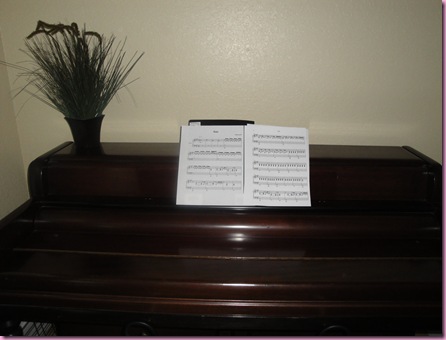 (I'm learning "Halo" right now)
It really help me get focused again!
The puppies stared out the window.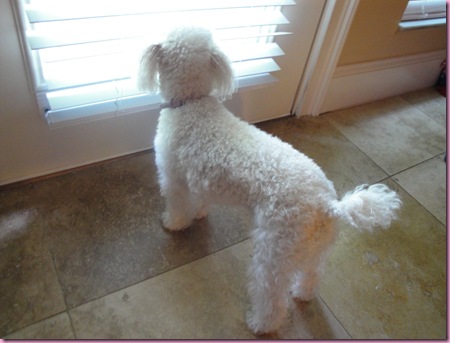 When I couldn't take their antsy-ness anymore, we went on a long walk..that is, until Vies got scared of the UPS truck and we came home.
Time for a schnack: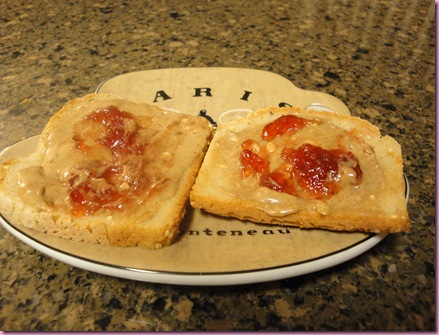 Glorious millet bread with almond butter and Polaner.
I went into to work to train some clients and my boss asked me to teach a boot camp class this summer. I'm pretty stoked about it! Extra dollas are baller and it should be a lot of fun.
Post-work salad beast: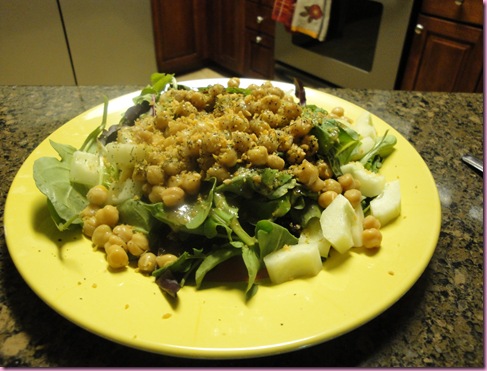 Greens, arugula, cucumber, Organicville balsamic, chickpeas, Garlic Gold (+ mint tea)
I'm off to take a shower and then spend some time with Shiva: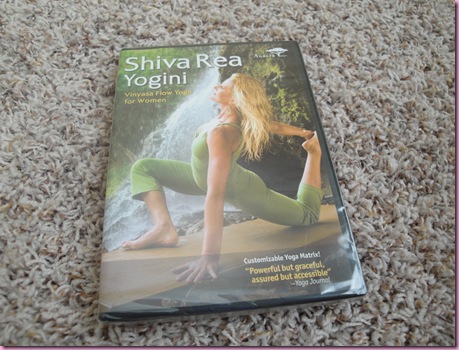 I'll probably just do a warm-up mellow flow and savasana since Insanity was intense this morning. I just really want to try this DVD out!
The company sent it to me review (I would have bought it anyway because I love her) and I'll let ya'll know how I like it 😀
Then it's dinner and vino time with the girls <3
xoxo
G$
Something to read: The other side of the Agave Debate that's been going down
Something to talk about: What kind of camera do you have?? I might bite the bullet and get a Canon Rebel… I'd really like to have a sweet camera for the future and for our Bahamas trip!