This is what can happen when you eyeball a baked goodie recipe: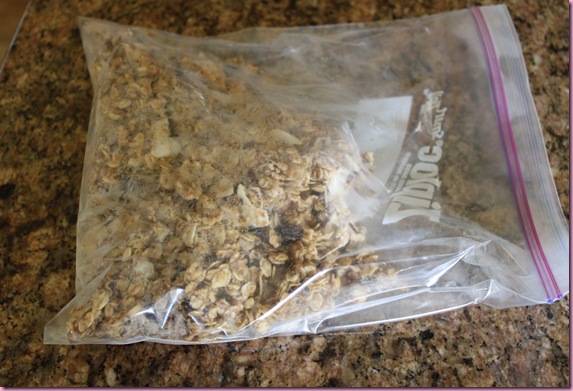 While we were at the store, I grabbed the ingredients to make more of Heather's fabulous oaties (including regular unsalted butter. I still don't understand why they make salted butter in the first place, and why I always buy it by mistake). After taking out the ingredients to make said oaties, Liv started to wake up from her nap. I just threw everything the bowl without measuring, stirred, said a prayer to the cooking gods and popped it in the fridge.
They didn't stick together at all, but it taste amazing -perfect to eat out of the bag by the spoonful and crumble onto oats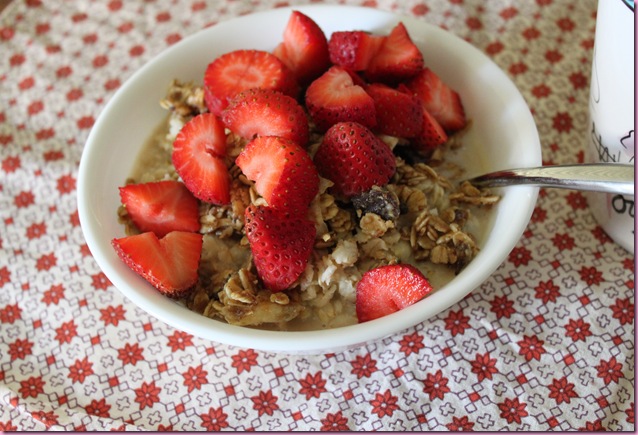 + along with some tea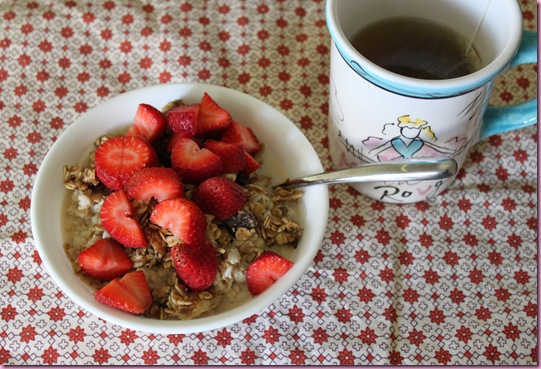 I had the chance to make it back to the gym last night (that's #2 for this week!) and busted out another Winter Shape Up workout.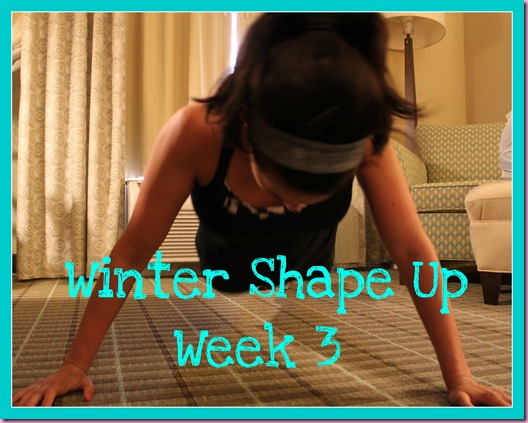 I also added in some movements with the body bar- a tool I didn't fully appreciate until I started working at the resort. If I would use the body bars, it would usually just be for a lighter version of a barbell for traditional exercises like deadlifts, squats, upright rows, bicep curls, etc. Turns out there is some crazy awesome shizz you can do with a body bar.
What are they? Weighted bars, with a soft, cushiony covering. They can be used for almost anything, and are a relatively inexpensive addition to a home gym.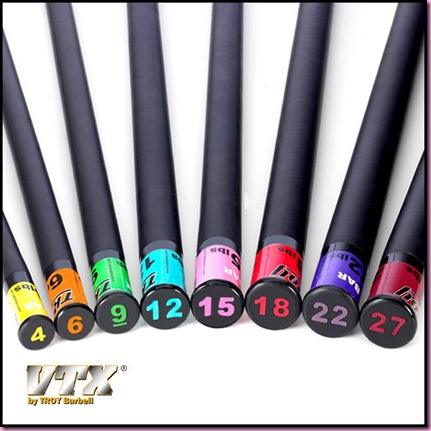 Source
Here are some of my favorite non-traditional exercises:
Pilates-inspired ab movements, like the teaser, and ab exercises. I usually avoid heavy weights with my abs, so a body bar is a perfect option.
Leg exercises, which is my favorite use for the body bar. Since they're lighter, it wouldn't put as much strain on the knee joints as a heavy barbell.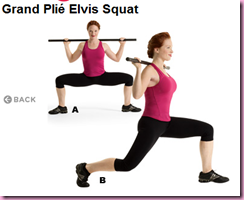 Source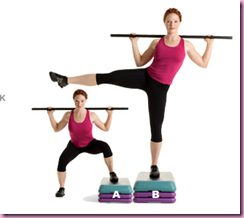 Cardio blasts: a fun way to add extra power to your cardio blasts
I also like jumping jack feet with body bar chest presses – awesome way to get your heart rate up.
What's your favorite use for the body bar? If you've never used one, give a whirl in your next workout!
Off to lunch with friends- see ya later tonight <3
xoxo
Gina