Hi guys 😀 Looks like ya'll wanted some yoga! I don't blame you one bit- it's an amazing giveaway 🙂 You have until midnight to enter and don't forget to enter the coupon code "Fitnessista" for 30% off your YogaDownload.com purchases.
I DID have a lot of awesome pics (and macaroon porn) for ya, but I took my memory card out of the camera and have NO IDEA where I put it!! Gah! It's going to drive me crazy.. until I buy a new one tonight and find the old one somewhere random, like in a shoe, a week later. Scatterbrained :/
So I re-took some pics via the Crackberry.
The puppers and I went on a glorious 40 minute walk this morning. We took it nice and slow (TWSS?) and admired the gorgeous spring scenery.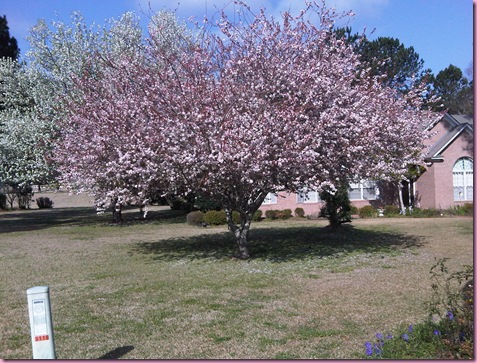 Does anyone know what type of tree that is? It's PINK! And beautiful. One thing I will miss about Valdizzy: gorgeous flowered trees.
I met Jeni at the gym and did 30 minutes of abs with her –and she did cardio while I watched with jealousy and chatted with the other trainers- and then we went to get smoothies at the Main Squeeze.
I rolled with the standard Tropical Superfood smoothie with Sun Warrior and spirulina that I had in a baggie in my purse 😉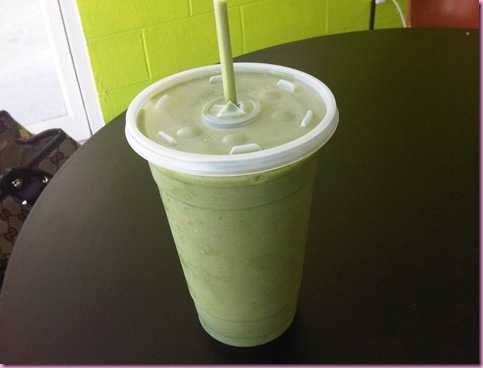 When I got back to the casa, I got down to biznazz.
One happy dehydrator: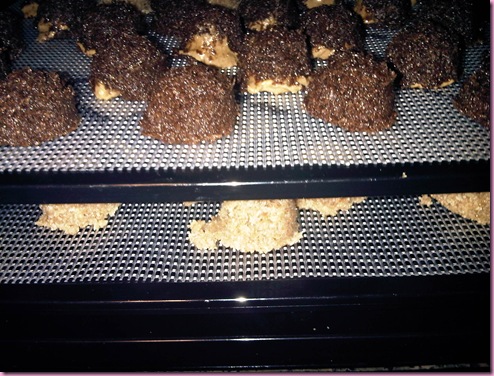 And yes, the cacao macaroons are stuffed with raw crunchy almond butter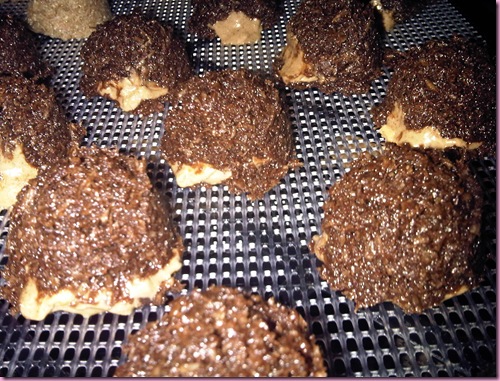 I know, right? 😀
A very exciting delivery came from Amazon.com today (I have a problem.. I'm open about it, though. Online shopping and I are friends):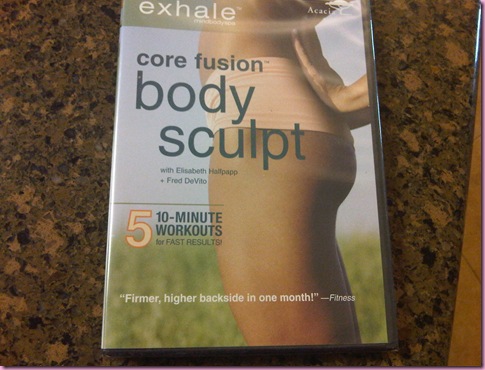 This is one of the products that Amazon always recommends for me. After seeing that perfect booty and pair of legs for a month, I just went ahead and bought it up (just what they wanted me to do, haha). I'm about to go up to the yoga room and see if it has an awesome ab routine to do. With superclean eats and a focus on toning the next 2 weeks, maybe I'll have a banging six-pack when it's over? One can only dream 😉
Off to *crunch and burn* then head back to work.
xoxo,
Gina