Reader's Request: Getting Started
Hey everyone! Happy Indian Food Wednesday! Who's celebrating tonight?? *Raises Baigan Bhartha-covered fork in the air* I am! 😀
First things first…. the winner of the amazing yoga giveaway from YogaDowload.com.
According to the pilot random number generator (I yelled out "pick a number between 1 and 455), the winner of a YEAR of free yoga podcasts is:
#376

Congrats! Please send me an email (fitnessista at gmail dot com) so we can get you hooked up!
All my other yoga-loving bloggies, don't you fret, you still get 30% off all podcasts at YogaDownload.com until the end of the month. Just enter "Fitnessista" as the coupon code.
It's Reader's Request Time:
During one of my last posts, I got an awesome reminder that while many of you are already Fitnessistas and have got gym and nutrition stuff down pat there are still quite a few bloggies who are just getting into it. Also, I know that many of you are on injury hiatus (like me) or returning from a surgery or injury recovery.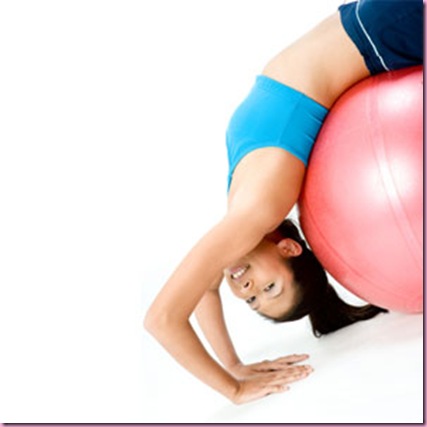 (Source)
Either way, it can sometimes be daunting to get started (or start back up).
Here are my favorite steps:
1. Start small, but think big. Make small changes where you can and set mini-goals that are reasonable to attain and easy to measure. For example: this week I'm going to aim for whole-grain instead of white flour and walk every day after work. Each week, add in a new goal. Keep your *big* goal in mind while you set these goals and use it as motivation.

More examples of mini-goals:

-Opt for grilled, baked, steamed or poached in lieu of fried

-Try greek yogurt or mustard instead of mayo

-Sip seltzer or fruit-infused water (water with cucumber slices, mint and lemon is delicious) to get in your 8 glasses each day.. skip the soda and sugary juices

-Try a new fruit or vegetable each week

-Aim to eat all fresh food for a week (no pre-packaged snacks… and eggs, milk, fish/meat, other necessities don't count. I'm talking about the poptart and crackers type stuff)

-Add in jogging or running intervals into your walking routine (walk 1 minute, jog/run 30 seconds)

-Aim for 3 weight training sessions a week in addition to 2 miles of cardio (any method of choice) almost every day. When this gets easy, up the intensity of cardio and weights (add hills, speed, or intervals to cardio and higher weights to your weight routine).

Don't feel pressured to jump in and go balls to the wall with fitness or eating changes. If you do it slowly, you'll be less likely to feel overwhelmed and burn out. For example, every time I hear someone say "I'm going all raw tomorrow", it makes me cover my face with sadness. Your body needs time to adapt to new things and it's better to start with re-vamping one meal (then one meal and one snack, then two meals, and so on), or one aspect of your fitness routine than trying to do a bunch of crazy things at once.

2. Create a vision board. Make a visual representation of what you want to achieve (this can be in all aspects of your life) and keep it in a spot where you can see it on a daily basis. You can see mine here– they work!!!

3. Have a plan. Whether it's a daily plan, weekly plan, or hourly plan (that's how I roll!), know ahead what you're going to do and if you can make any preparations in advance (like chopping veggies for a healthy dinner or setting out your gym gear the night before), do it. For a sample eating plan, check out my Summer Shape Up plan and for a great newbie strength training program, here's the Intro to Iron Pumping plan.

4. Be patient with yourself. There's no way you're going to run 10 miles if you're never ran, or break your 5k PR your first run back in the game (unless you're a super running ninja). Understand that it's going to take a little time to get where you want to be (or get back to where you were). If you're coming back from injury or surgery, remember that the body is an amazing and intelligent machine. It will remember what it's supposed to do. And newbies, it will adapt and eventually do the things you want it to do.

5. Focus on a balance of eating well, cardio and weights but don't forget to cut yourself some slack. There are nights for all of us when we need to eat chocolate fondue or lay by the pool reading trashy gossip mags instead of working out. Listen to your body and give it what it wants. Before you know it (if this is a new thing for ya), it will be craving exercise and healthy eats for the most part.

6. Try new things and stick with what you love. Don't force yourself to run if you really hate and dread it, you won't do it on a regular basis. Find out what it is that makes you excited to stick with your plan- whether it's buying a new healthy cookbook (my everyday cookbooks are Eat, Drink and Be Vegan and the Canyon Ranch cookbook) or taking a new fitness class.

7. Reward yourself. Find non-food sources to reward yourself and provide motivation to keep doing yo thang. Book a massage, get a pedicure, a new shirt or pair of shoes, yoga mat, what have you. It doesn't even have to cost dinero— set aside time to gab with a friend over a glass of vino or plan a picnic with your man (or puppies).
So there you have it 😀 Anything I'm missing?? What's the single piece of advice you'd give to a healthy living newbie or someone bouncing back from an injury??
Knowing that you WANT IT is the most important thing. It can also be the hardest part. Once you're mentally committed to achieving fitness, weight loss and/or healthy eating goals, you will make it happen.
You know I'm cheering for you 😀
xoxo,
Gina