Hey lovely bloggies 🙂 Hope you've had a wonderful day. So glad ya'll enjoyed the picture of little Gina and my mom's awesome 80s hair 🙂 I'm very lucky to have many incredible madres in my life <3
Today has been spent pack-a-lackin.
As always, I made a list: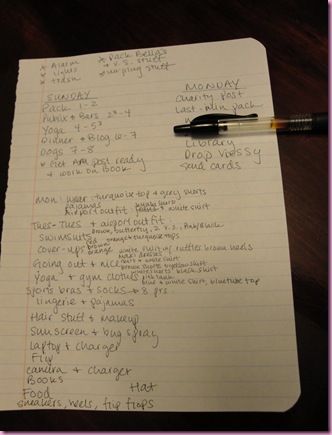 and got started on that biznazz.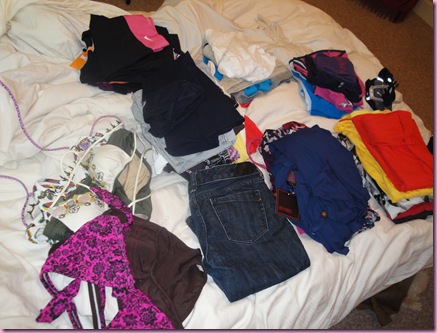 That's about half of it… 😉
The pilot: "Where are you going to put all of that stuff?!"
Me: "8 days is a LONG time, mmm k?"
😀
Pack snack: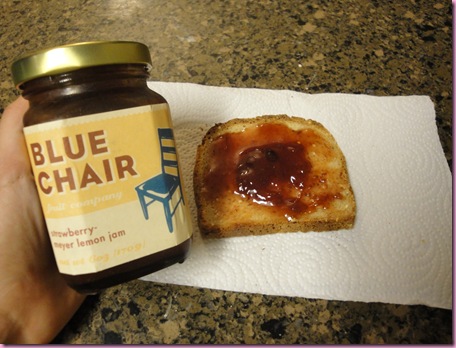 Millet with this RIDICULOUS strawberry Meyer lemon jam that the famous Beth T sent me.
No words.
I've been eating fake jam for way too long… and I'm never going back. Peace out, Polaner.
I also have to show ya'll the shirt she sent me: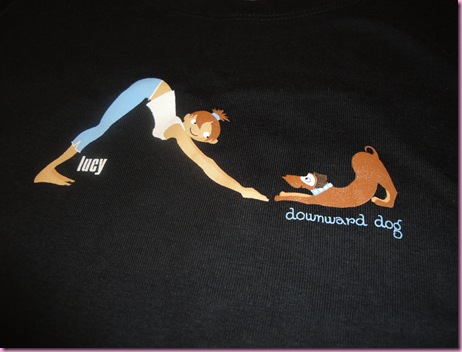 (I did a workout plan for her)
It's taken over as the cutest workout shirt that I own 😀 Lurve.
Today, I also did my second attempt at homemade Clif bars.
They're not perfect, but I'm going to go ahead and give ya'll the recipe as it stands right now. Expect some tweaks when I get back from vacay.
Chocolate Chip Fit Bars

Ingredients

– 2 C oats

– 2 C puffed brown rice cereal of choice (I used Koala Crisps)

– 1/2 C vanilla or chocolate protein of choice (I used Vega)

– 1 T cinnamon

– 2 T coconut

– 1 T hemp seeds

– 1/2 t salt

– 1/2 dark chocolate bar of choice, cut into chunks with a knife

– 1 T ground flax

– 1/2 C sucanat (or unrefined brown sugar of choice)

– 1/2 C Earth Balance

– 2 t vanilla

– 4 oz unsweetened applesauce

Preheat oven to 350 degrees. In a small bowl, add the 1 T flax to 3 T water and let soak.

Combine the oats, cereal, protein, cinnamon, coconut, hemp, sea salt in a large mixing bowl. Add the chocolate chunks.

In a saucepan on medium low, add the Earth Balance and stir until melted. Add the Sucanat and vanilla, mix well.

Add the butter/sugar mixture to the dry ingredients and stir to combine- do not overmix.

Add in the applesauce and the flax mixture.

Spray a baking pan (9×13) with nonstick spray and evenly spread the bar mixture into the pan.

Bake at 350 for 20 minutes, and your house smells like heaven 🙂

Allow to cool, cut into 8 hefty pieces, and wrap with plastic wrap or store in an airtight container.

For 8 bars:

Cals: 336 Fat: 15g (I'd like to get this down a little) Carbs: 40g Sugar: 6.8g Fiber: 4.2g Protein: 9.4g

© 2010 The Fitnessista
The pilot and I shared one, and while they're kinda crumbly, the taste is pretty amazing. I'll update this page when I tweak the texture a little bit.
Well I'm off to make some dinner, but I hope ya'll have a great night <3
See ya in the morning with some awesome Fitnessista shirts for charity.
Peeeeeace,
G
Something to talk about: What was the best vacation you've been on?? I have a feeling that our Bahama trip will take the cake, but up until now, my favorite trip was to New York last spring. We had such a blasty 🙂