Hi guys! Hope you're having a very happy Sunday!
The pilot and I had a pretty chill night last night- we went to Wizzle searching for travel cups (apparently you can bring your own cups to use at the resort if ya want to be eco-friendly, like me, or if you want larger drinks… like the pilot) and had Asian-inspired feast for dinner
Brown So Fly Fried Rice with water chestnuts, egg and veggies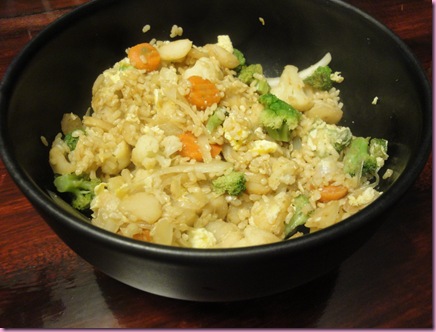 And wild-caught salmon marinated in Nama shoyu, garlic, ginger, cayenne, rice wine vinegar and honey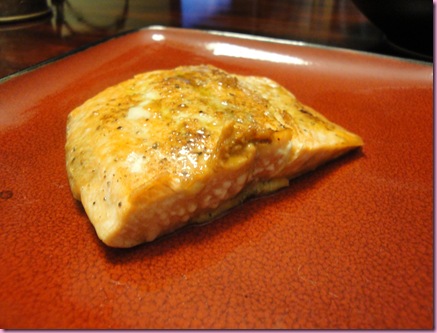 I'd been waiting for the pilot to get home to share that piece of salmon with me- it was ginormous and I don't like leftover fish. It was the perfect size for us to share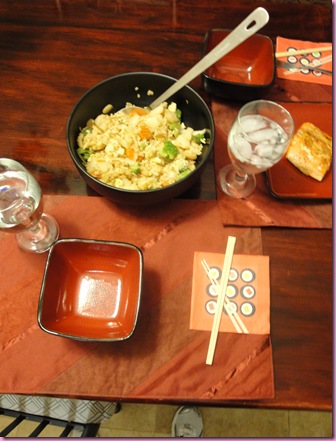 We chillaxed and I watched Jude Law The Holiday while the pilot read and we called it a night.
I started my Sunday off with some glorious perfect protein pancakes (1.5x the mix) with vegan chocolate chips, strawberries and banana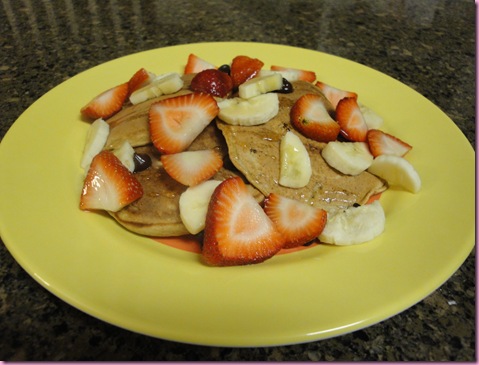 Pretty ahhhhmazing 🙂 I'm off to start the vacation pack-stravaganza but wanted to say
 Happy Mother's Day to all of the madres out there 🙂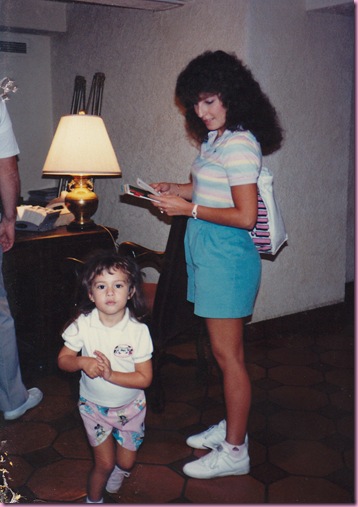 (Madre and little Gina- circa 1988)
To my stepmom 😀
My madre in-law and step madre in-law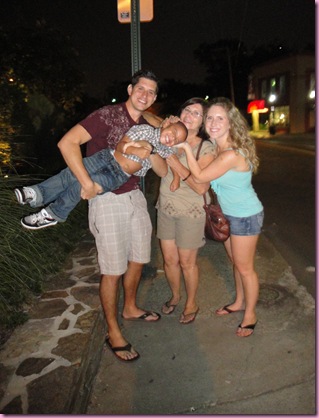 To my nana (aka Friend)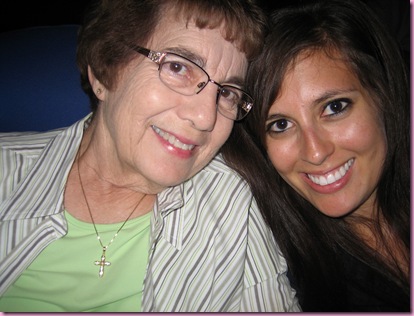 nana, nana (yes, I have 3) and my madre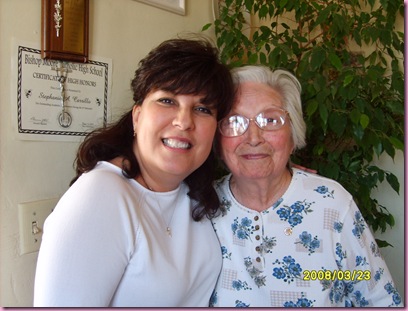 To the madres of fur children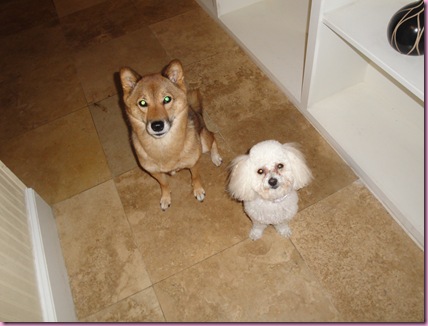 Honorary madres and aunties<3
Hope you all have a beautiful day!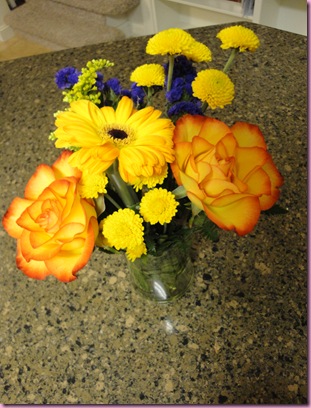 Time to start pack-a-lackin' – we leave for Atlanta TOMORROW and our plane for the Bahamas leaves on Tuesday. Saweet. I also have a hot date with my yoga mat 😉
See ya later today with that homemade Clif recipe <3
xoxo
G$
Something to do: HUG your madres and nanas for me- mine are on the other side of the world <3