Paleo Pancakes and Schweaty October Workout
Hi friends! How are you? Hope you're having a fabulous morning <3
My pancakes this morning.. not so fabulous.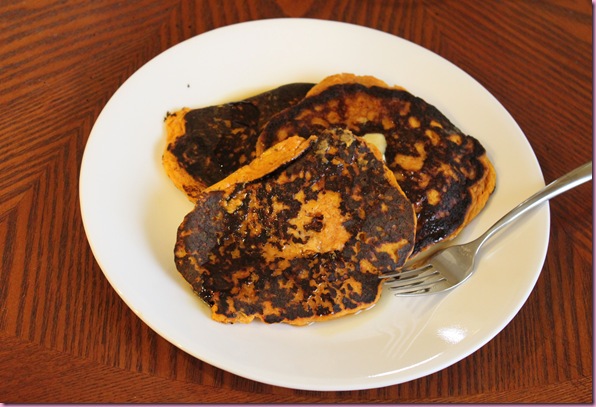 Burnt on the outside and raw on the inside… I'm not quite sure where I went wrong, because they were cooked on medium-low and I actually measured and followed instructions [a rarity]. If you try these and they work for you, let me know!
I was really excited to try this recipe because a friend posted it on her Facebook- quite a few people commented and said they love it.
Ingredients

1/2 C Canned Pumpkin
2 Eggs
1 Tbsp Honey
1/4 C Coconut Oil- Melted
1/4 C Coconut Milk
1/4 C Coconut Flour
1 tsp Cinnamon
1 tsp Baking Powder

· Preheat griddle or pan to 350. In separate bowls, mix wet and dry ingredient.Combine wet into dry. Spoon mixture onto griddle and cook 2-4 minutes per side.Enjoy as is, smeared with more coconut oil, or topped with pure maple syrup and pecans.
It made a lot of batter: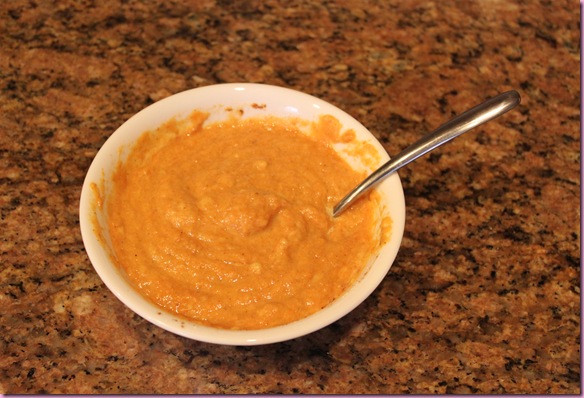 Cooking away: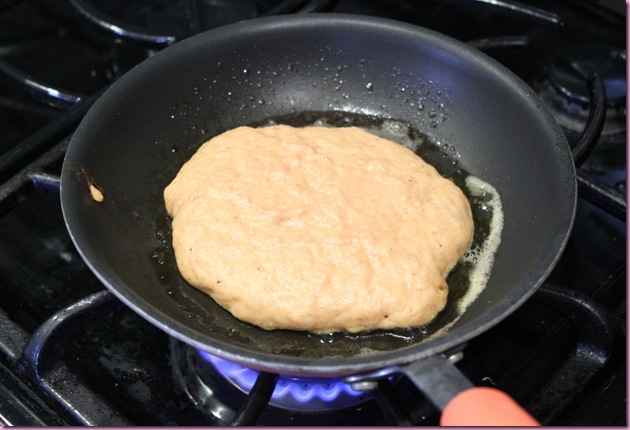 A few readers have asked about my thoughts on the Paleo lifestyle- it seems to work well for many people, but I don't like I could be one of them. Grains and goat dairy are a huge part of my diet, and I wouldn't ever want to give them up. My Crossfit friends are huge fans, though and seem to be enjoying it.
If these pancakes are any indicator… I'm still not sure how I feel 😉
So the weather this morning is BEAUTIFUL- cloudy, crispy, almost-fall weather. Perfect day for an outdoor workout, which is exactly what this month's schweaty workout is designed for.
Schweaty October Workout

A workout that can be done outdoors, in your neighborhood, on the track or at the gym. It consists of Tabata intervals combined with calisthenics and bodyweight exercises, with a couple of resistance band exercises thrown in there. Don't have a resistance band? No worries- I put some options in brackets next to the resistance band exercises.

*As always, check with a doc before making any fitness changes, honor your body and your injuries. <3

-Jog/walk: 5 minutes [focus on warming up and go at a moderate pace]

-Slow squat- 25 [count down for two, up for two and squeeze your booty on the way up]

-Fast squats- 25 [down for one count, up for one]

-Walking lunges- 1 minute

-Lunge right: 30 seconds

-Lunge left: 30 seconds

-Tabata intervals: 4 minutes [10 seconds easy, 20 seconds hard –which could mean a power walk, jog or sprint- repeat 8 times for 4 minutes total]

-Bench tricep dips

-T push-ups

-Plank up and down [from your forearms up to your palms and back up again; make sure your booty stays in line with your body]

-Tabata intervals: same as above

-Calf raises- 25 slow [all the way up on your toes, halfway down]

-Calf raises- 25 fast

-Bent-over resistance band flyes [no bands? Use dumbbells instead]

-Standing resistance band row [no bands? Try a cable row if you're at the gym, or a bent-over dumbbell row]

-Tabata intervals: same as above

-Cool down. Stretch.

Playlist suggestions:

1) "You Make Me Feel" Cobra Starship

2) "Sexy and I Know It" LMFAO

3) "Got No Shorty" Sean Kingston

4) "Teeth" Lady Gaga

5) "I Like How It Feels" Enrique Iglesias

6) "Fuel" Metallica

7) "Fireball" Dev

8) "Mr. Saxobeat" Alexandra Stan

9) "All I Do is Win" DJ Khaled

Cool down: "It Will Rain" Bruno Mars <— on repeat over here. I love it <3
As always, let me know what you think if you give it a try! Lots of ab burners, leg burners and arm burners will be posted this month to help shake things up, too 🙂
Hope you have a happy Thursday!
xoxo
Gina
Head's up: Sun Warrior came out with a NEW protein powder… you can imagine how excited I was to find out about this. OpenSky was able to source it and offer it as today's promo deal, if you'd like to try it along with me 🙂