a perfect fall-ish weekend
Hi friends! How are you? Thank you so much for your amazing comments on my last post. How was the weekend? Ours was a great one. We've been traveling quite a bit lately, so it felt so good just to spend a low-key weekend at home and get caught up around the house. I'd love to hear what you had going on!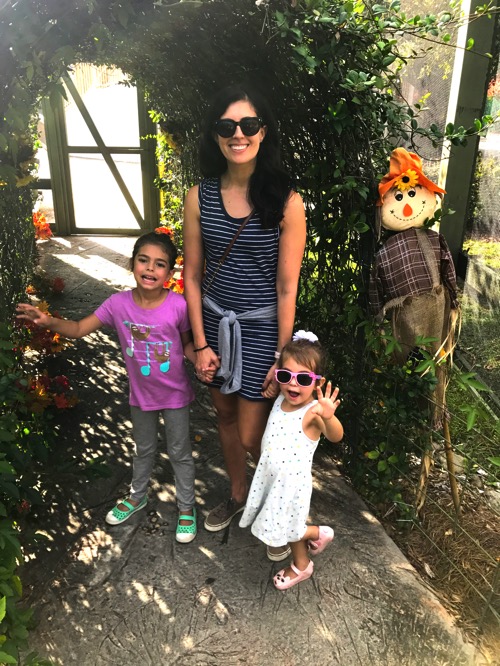 Of course, we had to partake in some fall adventures. Friday afternoon, the girls and I hit up a pumpkin patch at a local church.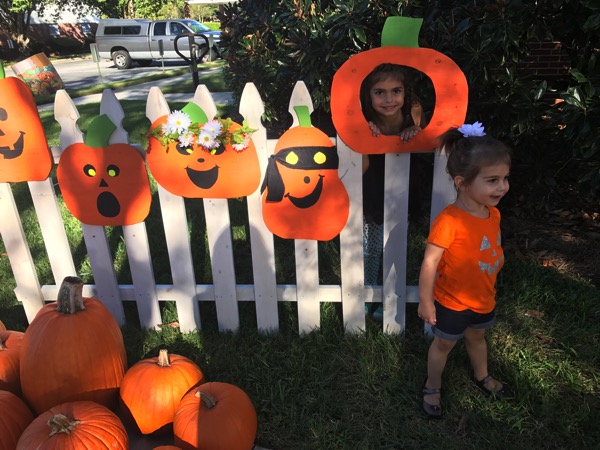 We had so much fun walking around, scoping out the pumpkins and gourds, and discussing the perceived creepiness of the scarecrows. (I keep trying to tell the girls that scarecrows are nice, but they still aren't quite sure what to think of them.)
We filled my trunk with as many little pumpkins as we could carry, and came home to have mushroom and lentil Bolognese with pasta and salad. Saturday morning, we had an awesome breakfast at Birdie's and spent the afternoon at Wild Adventures.
The weather has been unseasonably warm and I was grateful that there was the tiniest breeze. P rode the small roller coaster for the first time (she eked past the height requirement), we saw some animals and walked around. We hit up Target and Publix on the way home and had burgers, fries and salad for dinner.
My Saturday night party was a spin class in the garage. #winning
Sunday, we hit up breakfast at the country club,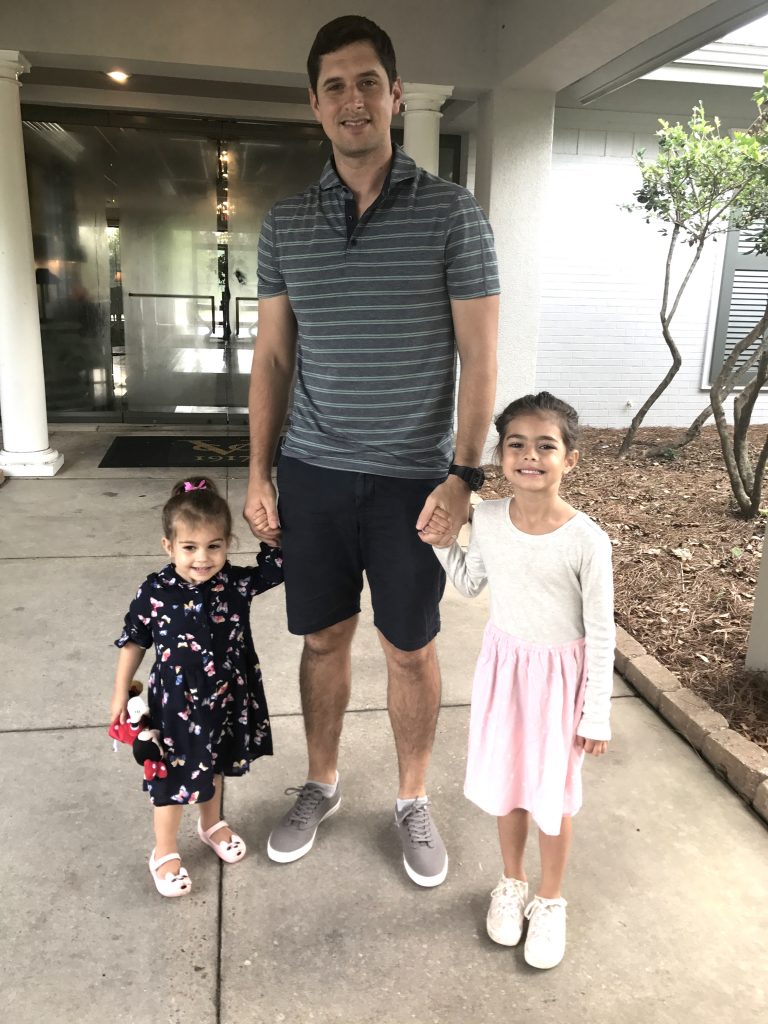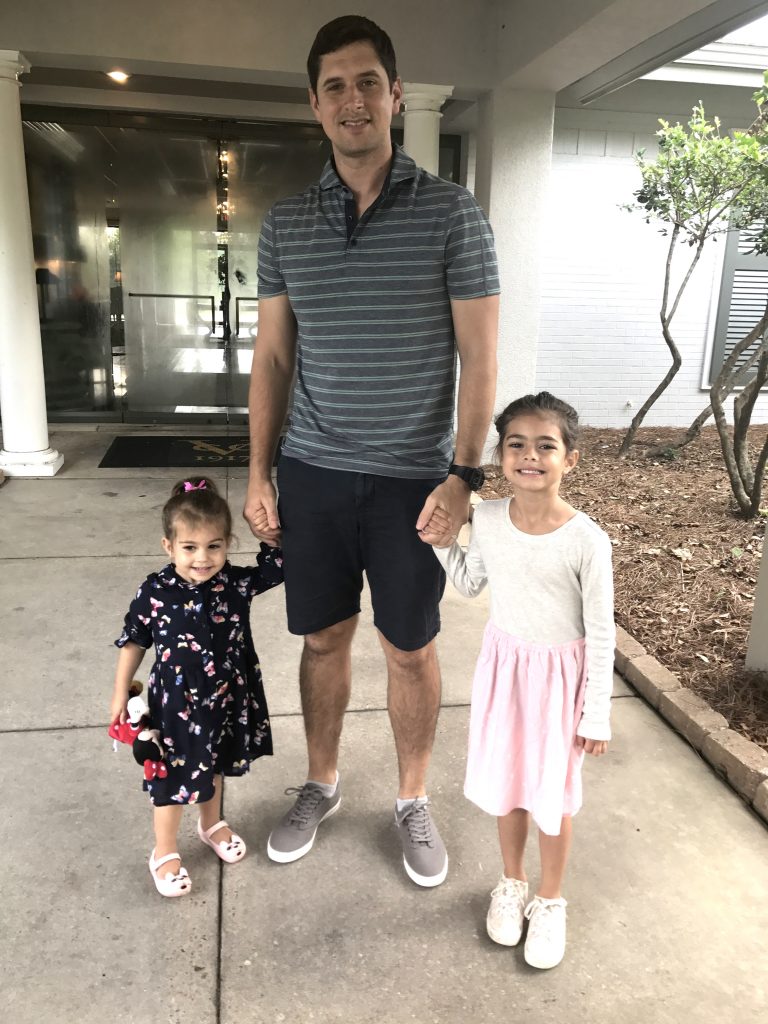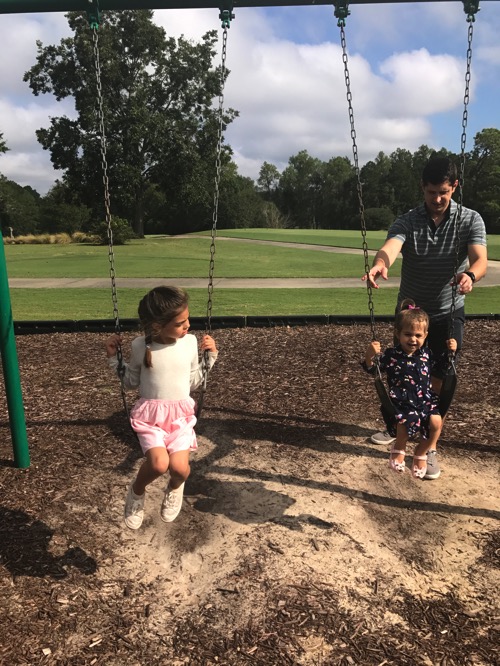 and I took my first yoga class back in action! As I mentioned before, I was pretty freaked out about any back extensions (#toosoon), so I modified the vinyasa. I did the full chaturanga into a baby cobra, then pushed back to child's pose to downward facing dog. It felt so good to practice again and it felt like I hadn't really stretched in 12 weeks. My muscles felt tight and inflexible, but I was surprised by how many poses I was able to hop back into. Bird of paradise and crow felt great, but I took it easy on the deep twists and modified the ab work. I have no clue when I'll be able to do a full upward facing dog again, so I'm working on super gentle back extensions. Can someone else who had the same surgery please give me hope that I'm not going to tear all of my stitches? Mmmm k, thanks.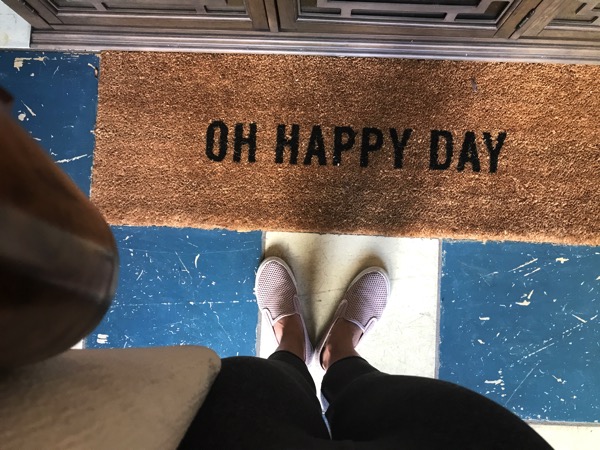 Dinner: date night! The Pilot and I haven't been able to catch a date night since our Chicago trip with his [extra] insane work schedule lately. He flew nights last week, so we hardly saw each other, and it was so nice to catch up and have some adult conversation. We went to The Salty Snapper and sat on the patio enjoying dinner, margaritas and live music.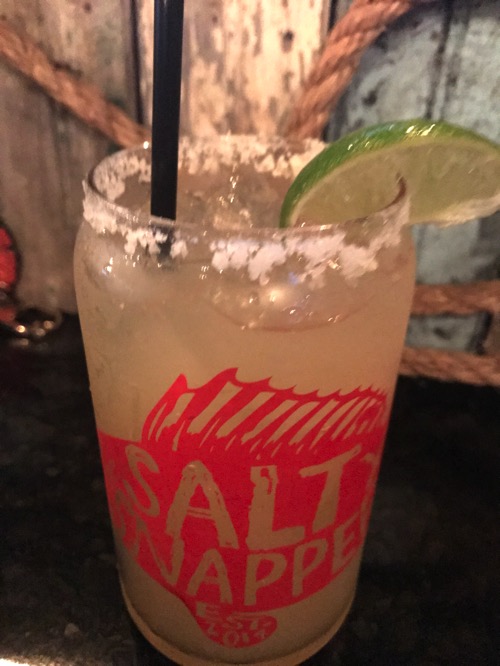 I always get the salmon at Salty Snapper -it's fantastic and topped with a sweet and salty maple Bourbon glaze- but I tried out the shrimp. Walkin' on the wild side.
This week is off to a good start: teaching barre and planning P's birthday party. I can't believe she'll be TWO next week!
Have a great day, and I'll see ya in the morning.
xoxo
Gina