This post is sponsored by my friends at KIT Life. You can check out all of their amazing products and planners here, and get $5 off (+ free workout stickers, just put Gina/Fitnessista in the comments section of your order) with this link.
Does anyone else feel like 2018 is sprinting towards us?! I always make a conscious effort to slowwwww down during this busy season, especially since October – January is an onslaught of birthdays and celebrations in addition to the traditional holidays. We have the Pilot's birthday, P's birthday, Halloween, our date-iversary (yep, still celebrate it), my birthday, Thanksgiving, Christmas, and Liv's birthday, all within a 2 1/2-month span. We have so many fun things to look forward to, and it's shocking to me that the calendar is already getting filled up through spring. Like, I haven't even taken the Christmas decorations out yet.
I'm sure that many of you are also planning into 2018, and I'm so thankful that my friends at KIT Life sent me one of their beautiful Life Planners to get the party started. New planner = probably the closest feeling I've had to "back to school" in a while haha.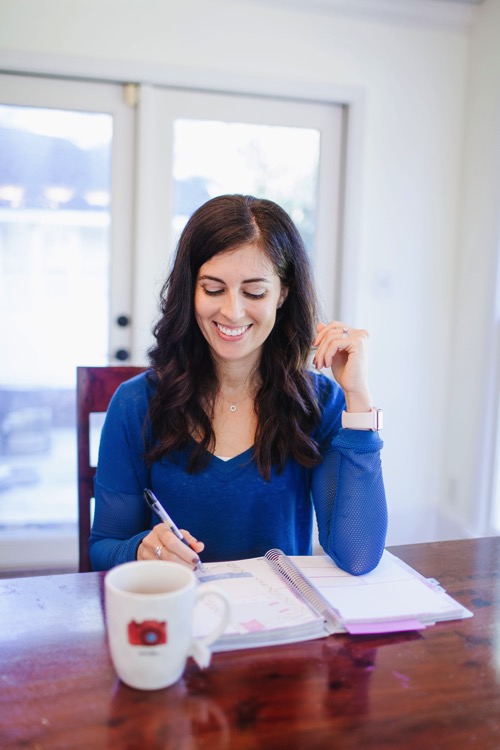 Something about a new planner makes me oddly excited, and it's a game changer when it comes to coordinating all of our schedules and events. I can easily track work deadlines and events with Liv and P's extracurricular and school stuff, plus the Pilot's late nights and when he'll be out of town.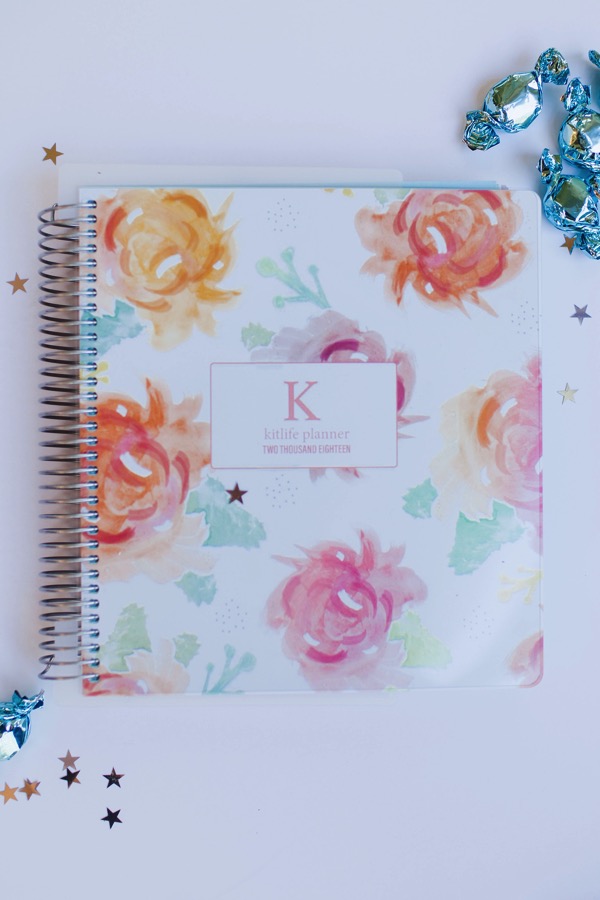 I was excited to open up my new 2018 Life Planner. It has half a page for each day, a peek at the week, page for each month, plus a doodle break at the end of each section. I feel like it's a perfect combo of bullet journaling and traditional paper planner. It's thick and beautifully-constructed; accidental drops on the floor aren't going to phase it.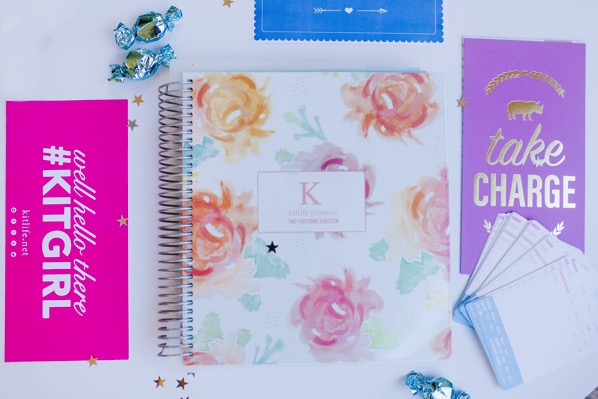 They have so many beautiful styles and designs here.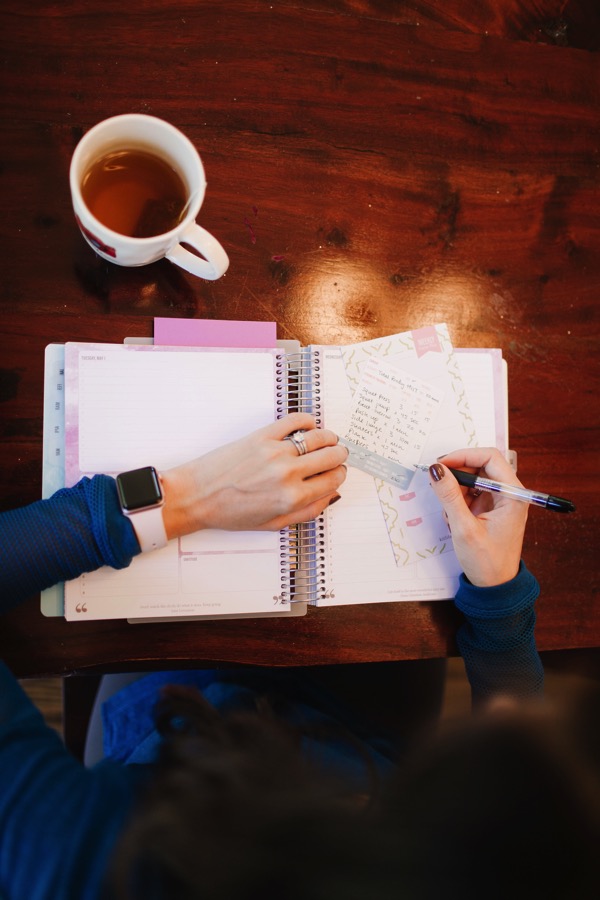 Some of the fun extras:
-A "gratitude" section, where you can quickly jot down the things that make you thankful.
-A "big three" (<— so This Is Us) section, where you can list the more important priorities for each day. (I LOVE this because I'm constantly numbering to-dos by priority status in my current planner.)
-These workout stickers! (You get these for free if you place an order and put "Gina/Fitnessista" in the comments section of your order. For $5, sign up for rewards here.)
Here's what they look like: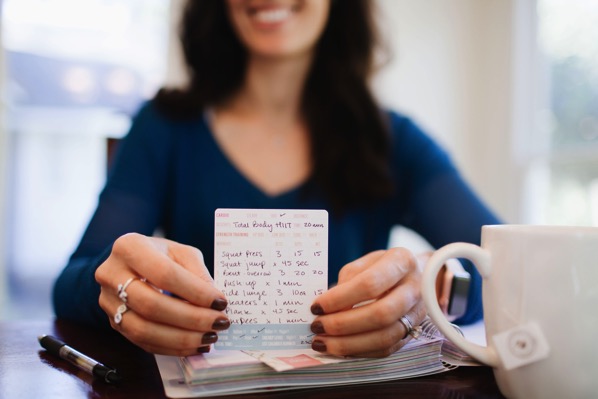 Are you a paper planner or electronic planner kinda person? I tried keeping track of things on my phone for a very short while, but find that I love the accessibility and flexibility of a paper planner. It's so much easier to flip through everything and skim.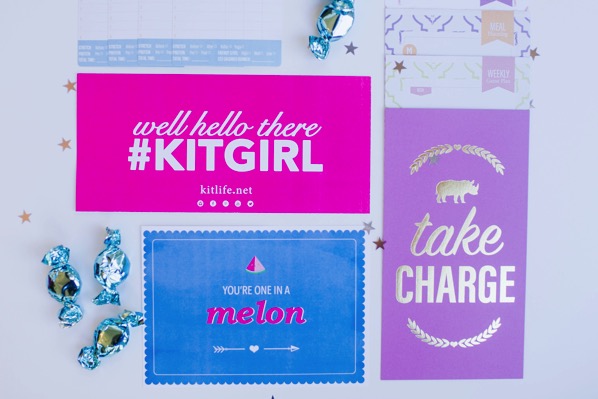 What's something you're looking forward to in the next few months? I CAN'T WAIT to go to Tucson for Thanksgiving.
Have a wonderful morning, and I'll see you soon.
xo
Gina
Photos: Lindsay Colson