Perfectly grilled salad beast
Good morning! How are you? Hope your day is going well so far <3 Thank you so much for all of the baby bump Halloween ideas… I'm excited.
So, last night I asked the grillmaster if he would mind grilling up some goods for our dinner salad beasts.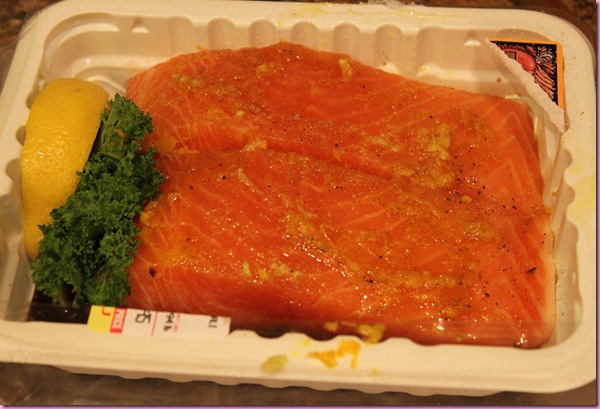 I'm so glad he loves grilling, because the clean-up is so easy, and he's kind of a wizard at it 😉
I prepped some salmon with:
-olive oil
-sea salt and pepper
-Nama shoyu
-The juice and zest of one orange
-grated fresh ginger and crushed garlic
-a drizzle of honey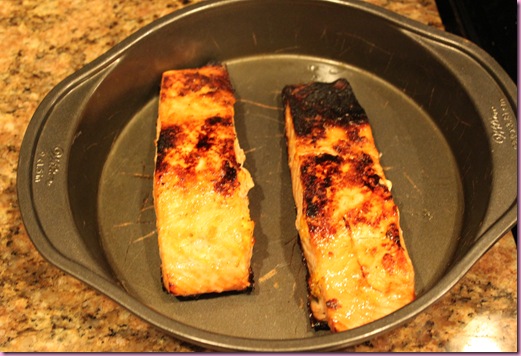 and he also grilled up some asparagus spears to go with it.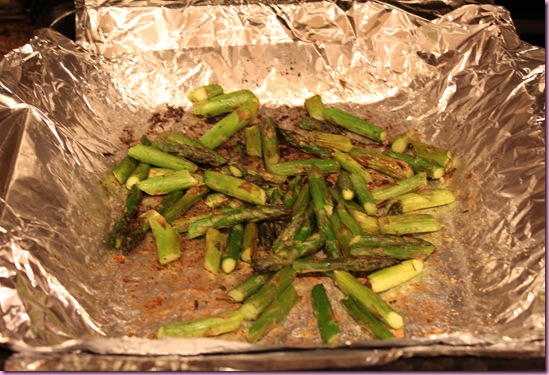 While he was outside cooking the food, I caramelized some onions and made the dressing.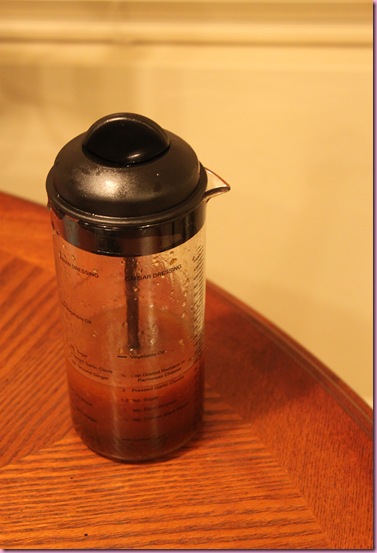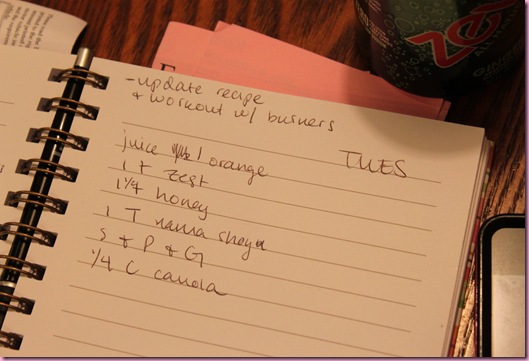 The finished product: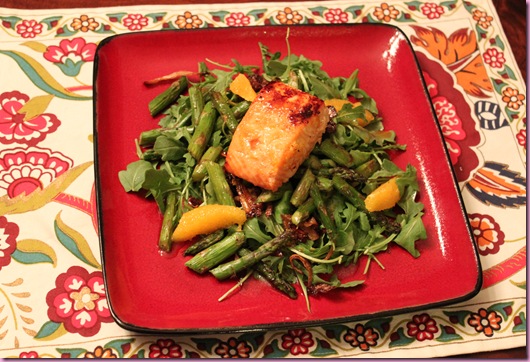 A glorious salad beast with grilled salmon and asparagus, segmented orange, caramelized onions and orange soy vinaigrette.
Not. too. shabby.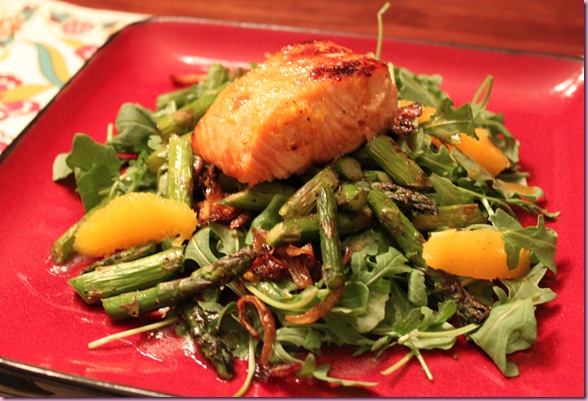 [This is the reason why it's easy for me to be disappointed by restaurant salads]
We took Bell for her nightly walk, finished watching Bridesmaids –it was the third time I've seen it, and it gets funnier every time- and called it a night.
This morning, a pre-workout bowl of oats: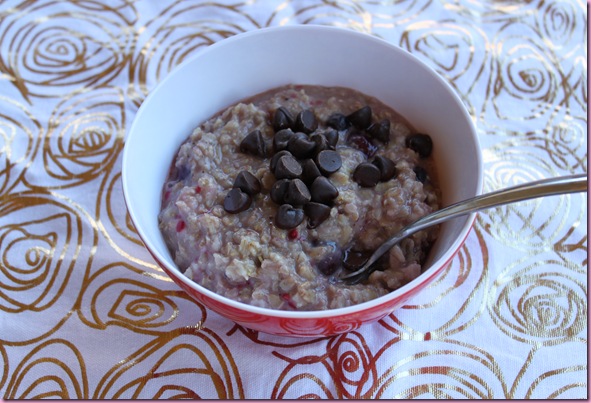 [oats, Sun Warrior, berries + melted chocolate chips]
and I'm off to the gym!
What's on your workout agenda today? If you need leg workout inspiration, the one I did yesterday left my leggies pleasantly sore.
See ya later today!
xoxo
Gina
Something to read:
–10 Ways to Burn More Calories During Exercise
–Vegan Pumpkin Cinnamon Rolls <— these look OUTTA CONTROL
–Woman Gives Birth After Finishing the Chicago Marathon
–Better Butt Workout [my favorite move from this is the single leg hip extension]
–Pumpkin chocolate chip bread –making a loaf of this tonight. The Pilot's bread from the fall festival left me with pumpkin bread envy 😉
Something to talk about: I'm very late to the Pinterest bandwagon, but I finally signed up. Are any of y'all on Pinterest? The funny thing is that I haven't pinned anything yet (it feels like a commitment! haha) but am excited to use if for decorating, fashion and recipe inspiration.