It was a "dessert first" kind of night.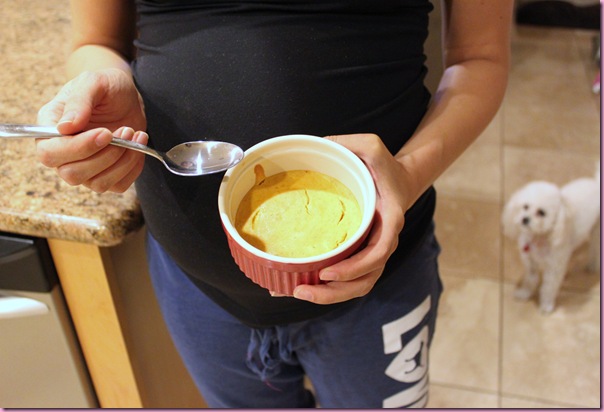 It was a long and awesome day of teaching, capped off by team-taught Zumba class and a tubing class, and all I wanted when I got home was some sweatpants.. and pumpkin cheesecake. I've been scheming of this recipe for a couple of days, because I wanted a few things to happen:
1) No crust. I always skip out on the crust anyway (the filling is always better!) so why mess around with it?
2) Goat cream cheese. We've had a long and deep relationship and and I had yet to make a cheesecake out of it
3) Low sugar. I love cheesecake, but don't really love how I feel after eating it. [Although a slice of Red Velvet from the Cheesecake Factory as a treat is worth the sugar coma that follows]
So here ya go:
A 150-calorie slice of cheesecake heaven, minus the sugar coma, plus an awesome dose of nutrients (B vitamins, iron, vitamin A and 9g of protein)
Low Sugar Pumpkin Cheesecake for 1

Makes 3 servings… 1 for now and 2 to freeze for breakfast a rainy day.

Ingredients:

-1/2 can pureed pumpkin

-3.5 oz goat cream cheese (or cream cheese of choice- Toffutti or regular would work just as well)

-1/4 t cinnamon

-1/8 t nutmeg

-1 egg (or flax egg)

-Sweetener of choice: I used a mix of 1 t honey and Stevia

-1 T flour of choice (I used GF baking mix)

-1 t vanilla

1. Preheat the oven to 350.

In a large bowl, mix the cream cheese, pumpkin, cinnamon and nutmeg. Next add your sweetener of choice to taste. You will want to make it a little bit sweeter since the egg with dilute the mixture. I used a mix of honey and Stevia, but feel free to use maple syrup, agave, regular sugar, or Sucanat until you get it to the sweetness you like.

2. Add the egg, flour and vanilla and mix well.

3. Distribute the mixture evenly into 3 ramekins or soufflé dishes

and bake in a water bath for 30-35 minutes, until firm.

The water bath helps prevent cracking- just place them on a cookie sheet with a 1/2 inch or so of water.

4. Let cool, and then place in the fridge to chill for at least 30 minutes. <— if you can wait that long

5. Feast 🙂
I'd imagine that these taste even more amazing the next day, but the one that the Pilot and I shared was pretty fantastic. I love the fact that they're instant portion control, and the nutrition stats are probably the best I've seen for a cheesecake 😉 It ranks right up there with my favorite cake in a mug.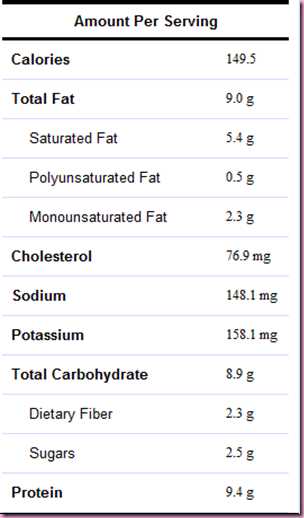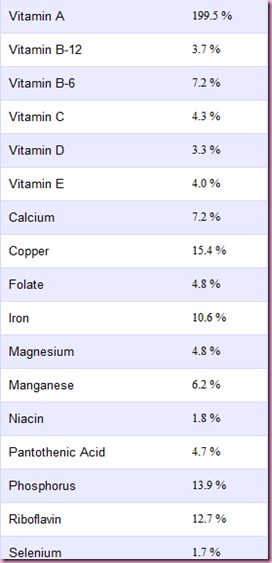 Not. Too. Shabby.
Hope you love it 🙂 Let me know what you think!
We're off for cocktails and mocktails.
xoxo
Gina
Filling or crust? When it comes to pie or cheesecake, I'm all about the filling, but for pizza, crust wins.