More awkward pregnancy moments
It's been a little while since I've done one of these posts (here are the first and second), and a lovely reader let me know that it was about time for another one. I can't believe I didn't think of it (oh yeah, because my brain is gone), but as things continue to grow over there, they are most definitely becoming more awkward.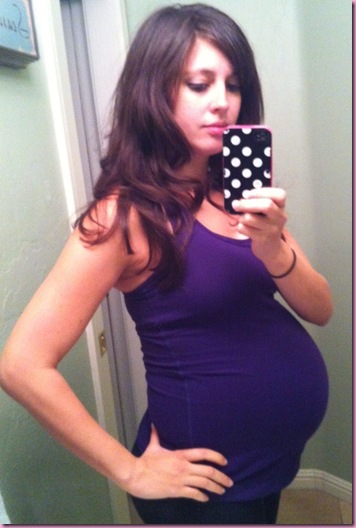 1. Here is the pie I flattened last week.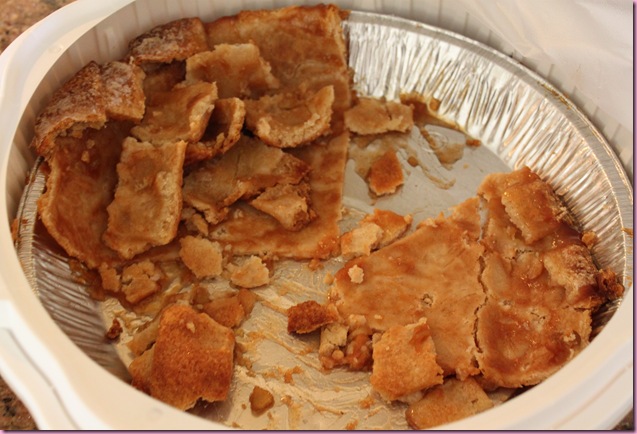 This isn't super unusual, since I've always been a filling girl (not a crust girl) when it comes to pie. I eat the filling of my piece and Tom will eat the crust [For cupcakes and cake, I always go after the frosting first and will eat the cake part last] I've always done this, even before I started avoiding gluten, and we can't have a pie in our fridge because I will go after it with a fork and leave it flattened.
My mom brought that pie over, which everyone enjoyed, and left about a half of it in our fridge for Tom. He got home from work the next day and asked if I'd mind warming him up a piece. I had left one piece unscathed, heated it up, and handed it to him. He said "Wow, I'm surprised you haven't flattened it yet." My face turned red and I started laughing. He knew immediately, walked to the fridge and texted the above picture to my mom.
My sweet tooth going ccrrraaazzyyyy
2. Riding in the car pants-less after Dia de los Muertos.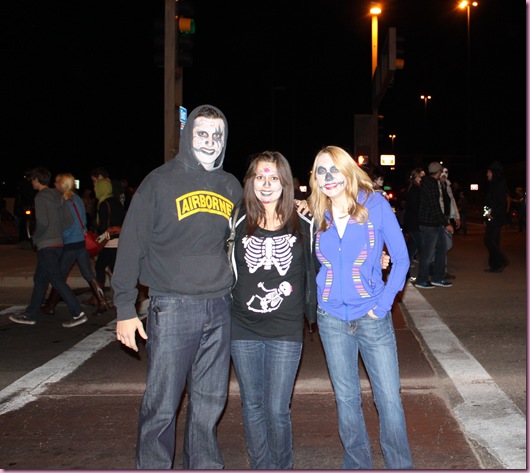 It was cold that night, so I had to wear jeans. They're a pair from Express that have fit me (using the Bellyband) up until this time [my crops all still fit, but it's too cold to wear them now]. When I put them on to go to the parade, they were significantly tighter, but the only jeans I could really get over my hips. So I rolled with it. Until they started cutting off circulation in my legs.
On the way home, watching the funny dance I was doing in the car, Tom said "Just take your pants off. You'll feel better." I asked my friend Hayley if she would be offended (which of course she didn't care) and rode home sans pants, praying we wouldn't get pulled over. Can you imagine that situation? "Please excuse my wife, Officer. She's pregnant, has her face painted like a skeleton and is not wearing pants."
3. "I know what you've been doing."
An older man, a guest at work, said that to me yesterday. He's funny and kind, but it kind of made me laugh because everyone knows the hanky panky that went down to get into this situation. Let's just not talk about it. Awkward.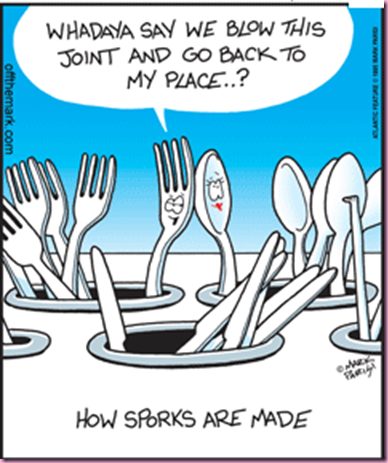 Source
4. Last night, I sat down in front of Tom and said "Can we talk about something?"
"Sure baby, what do you want to talk about?"
"My beard."
"Your what?!"
"My beard. The baby is turning me into a bearded lady."
I actually shouldn't call it a "beard" because it's on the sides of my face, but I have blond peach fuzz that was never there before. I'm sorry if that grosses you out, but just keeping it real. I thank my lucky stars that my dad is blond, so that gene carried on with my new facial hair. When does it go away?!
Tom then tried to color it with his charcoal pencil he had in his flight suit pocket. I ran away.