Hey everyone! Hope you've had a great day so far <3 Thank you for all of your advice regarding whether I should give running another chance. I'm still thinking it out and want to talk it over with the pilot… so we shall see 😉
So… Bikram is HOT.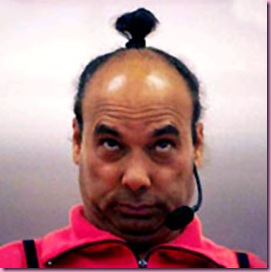 (Source)
Not so much Bikram himself –my apologies if you find him seksi, he's just not my type- but the yoga oven torture chamber. I LOVE the heat and it usually feels amazing, but this morning the air was thick, uncomfortably hot and took a lot of deep breathing to get through the 90 minutes. It was a very, very challenging class.
When it was over, I took my schweaty self to Whole Paycheck and sipped a carrot, apple, beet, ginger juice
and also got hot bar for breakfast.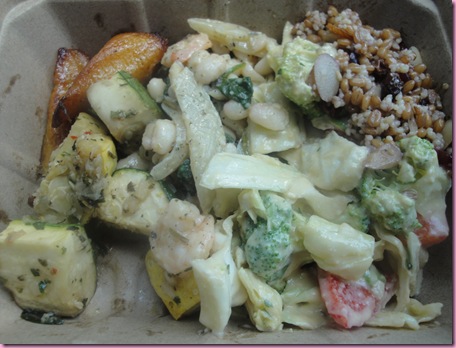 Plantains, squash and zucchini, shrimp salad, Babylonian Treasure salad, and my beloved vegan miso slaw.
I came back to my aunt's casa, said my "see ya later"s and got on the road back to Valdizzy.
I'm about to pick up Viesa from the kennel and head to the base gym, but before I go…
a GIVEAWAY from Ani Phyo!
I had the pleasure of meeting Ani while I was at 105degrees– not only is she totally gorgeous, but she's also kind and personable.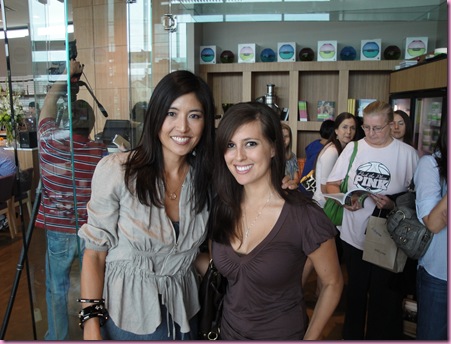 This giveaway is extra exciting because I've been anxiously awaiting the release of this cookbook since last year.
Ani's Raw Food Essentials: Recipes and Techniques for Mastering the Art of Live Food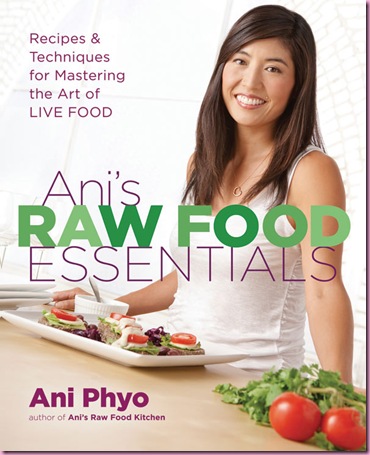 I LOVE Ani's Phyo's recipes. They're simple and many don't require fancy gadgets, like dehydrators, spiralizers, mandonlines, etc.
Also, they're DELICIOUS 😀
This cookbook includes 250 recipes and is a perfect uncookbook for beginning chefs and masters of the kitchen.
Recipes include:
Broccoli-Cheddar Quiche
Brazil Nut Banana Pancakes
Pad Thai with Kelp Noodles
Coconut Cake with Nutella Hazelnut Sauce
Black Olive and Pesto Pizza
So how can this 250 recipe cookbook be yours?
Leave a comment telling me who your favorite chef is.
The lucky winner will be chosen randomly tomorrow night (6/15) at midnight.
Ready… set… go!
xoxo,
Gina