Hi guys 🙂 How are ya? Hope your day is off to a great start! I posted the Week 4 Summer Shape Up workout late last night, for those of you who have early AM workouts.
We spent all day yesterday at the beach <3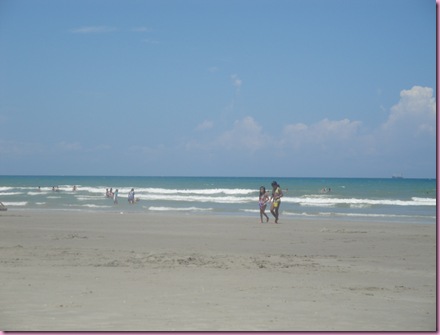 Even though I'm a huge ocean chicken –even more so after a Bahamian jellyfish stung me on the ta-ta– I went in the water, read The Help (LOVE it so far!) and munched on a macaroon Larabar.
My favorite flavor: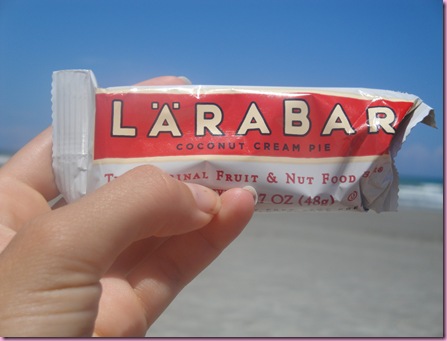 + almost an entire bag of Publix organic baby carrots 🙂
For dinner, we went out to eat at the pier: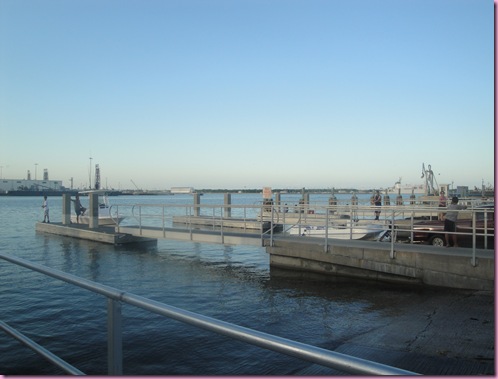 The restaurant has fabulous drinks and supah fresh food.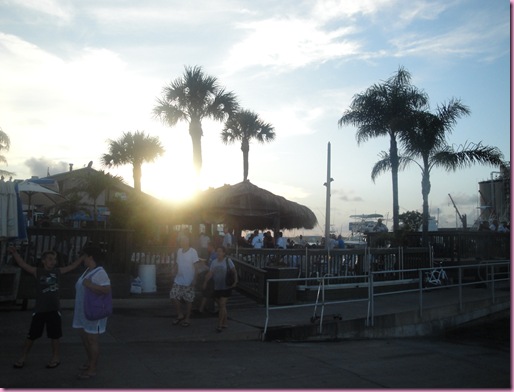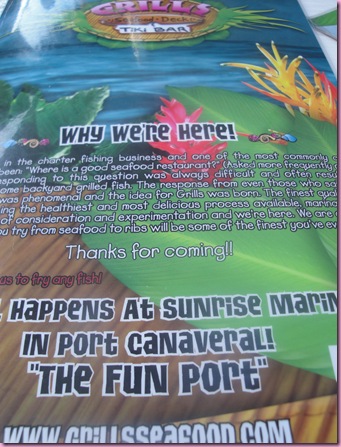 The table shared these glorious sweet potato fries– I had quite a few 🙂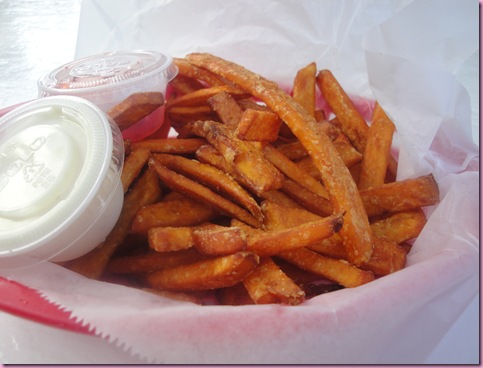 And for my entree, I rolled with the seaweed salad and Ahi Tuna + a side of wasabi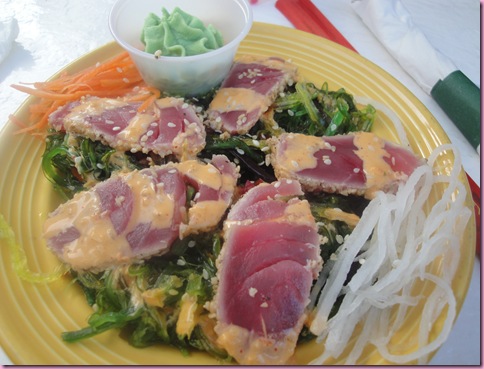 It was everything I could wish for 🙂
We came back to my aunt's, watched movies and called it a night.
______________________________________________________________________________________________
What to do???
So I'm about to head to oven yoga (aka Bikram), but I wanted to ask ya'll about what your thoughts are on possibly running the Rock n' Roll Half marathon in Vegas. Is anyone planning on participating? I've decided not to finish the 3rd month of Insanity that I had planned– the workout is only 2 months (which I completed!) but I repeated parts of Month 1. I really want to keep doing the program because I'm in love with it (and Shaun T. haha), but I'd like to take down the intensity of my workouts and get more into yoga, strength training and lower-impact stuff like spinning for a while.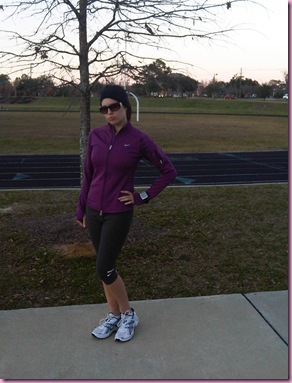 So as ya'll know, I broke up with running after the last half marathon, because I wasn't enjoying running like I used to, and eventually hurt my VMO with the mediocre training and race. I didn't train as efficiently as I did for my first half marathon, which I believe contributed to my burnout and injury. Since I've taken a break from running for about 3 months, I thought that I might feel refreshed and give it another whirl- and then stop if I decide that it's not what I want to do.
Motivation for this decision:
-Mizfit is doing the Rock N' Roll Half in Vegas… and I want to hang out with her 🙂 ESPECIALLY since we didn't get the chance to chill at the Princess Half.
-There's a chance that the pilot could be very busy with *work stuff* in the fall and training for something is always a great distraction
I have no idea if I should or 100% want to run another half. I think it would be fun to train *well*, focus just on light running, yoga and weights, and share support with a bunch of bloggers who would want to participate, whether virtually or physically. It's always fun to have a goal together, whether you plan on participating in a race or accomplishing another type of fitness endeavor.
On the other hand, it would also be fun to just travel to Vegas and cheer on everyone. Or even walk/run the race? No need to set any crazy PRs.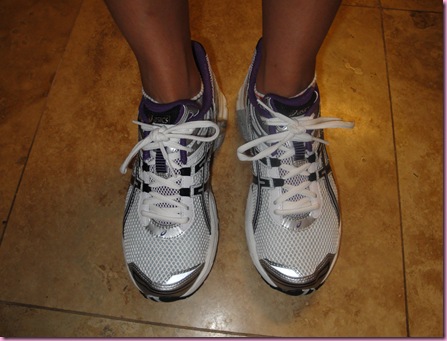 So.. what do you think?
Would you give running, my sleazy ex-boyfriend a second chance?
Or would you let him wait it out a little longer??
I'm asking for *your* advice, bloggies 🙂 In the end, I'll make my own decision but as always, love to hear your advice and input.
Have a wonderful day and I'll see ya later this afternoon <3
xoxo,
Gina
Something to do: Week 4 of the Summer Shape Up!
Something *else* to do: Meet me back here later this afternoon for a giveaway! It's a good one 🙂