Hi guys! How are ya? I love reading your entries for the Ani Phyo cookbook giveaway! Quite a few of ya'll have a thing for B-Flizzle 😉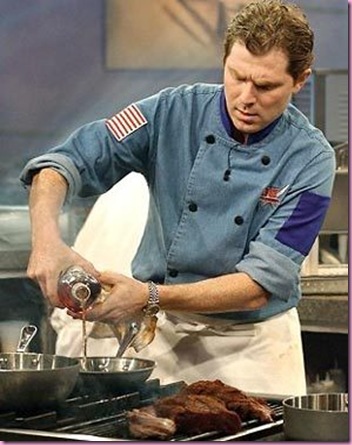 He's delicious. So is his food 🙂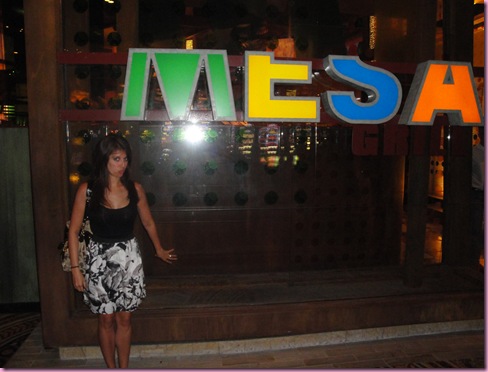 (I think I'm going to make a 3-course Mesa Grill meal for the pilot and I on Saturday night- goat cheese queso, here we come)
Keep those giveaway entries coming! Winner will be posted tomorrow morning 😀
Yesterday, while driving home, I had an Indian Lentil soup. I didn't take a pic since I was driving, so here's a KathEats-style illustration: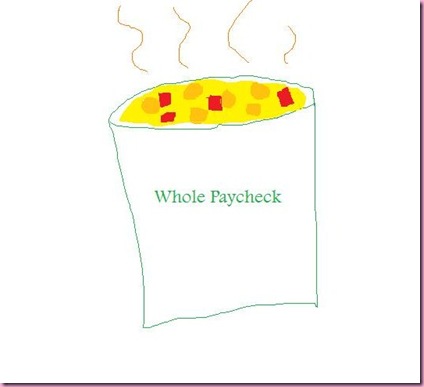 I picked up Vieserton at the kennel: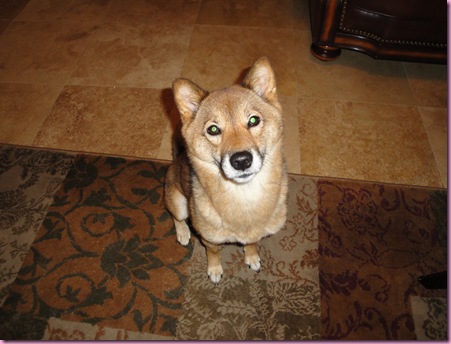 and then went down to the base gym with Jeni and Lauren.
___________________________________________________________________________________________
So, you're probably wondering what the heck today's post title means.
"No Zumba, No Cry"
Well, that's a lie. Because there was a lot of crying this weekend.
I'm no longer teaching at the base gym.
Here's what happened, for my Zumbies I didn't get to see and for those of you who would like to know the story:
-I asked for 2 months (July and August) off to chill with the pilot. He's been gone a LOT this year –way more than I've mentioned on the bloggy- and since things are starting to wind down, I figured it would be nice to hang out with my husband, since I'm usually teaching or training when he's home in the evening.
-I was told to take the end of June off as well, even though I didn't ask for it off, because they hired new teachers that would be starting in July. I was also told that when I came back in September, I would be on the sub list and would most likely not get my classes back
-The kicker? The decision-maker for this is the one I hired to replace me as lead fitness instructor since I'm very busy with my other two jobs (personal training and the blog). Her first step was to hire a replacement for me, even though my classes consistently have higher participation (by a landslide) than any of the other classes
-The other kicker? It's a BASE gym. You think they would be more considerate about family time, which is rare and treasured :/
So last night, I went to the gym to tell my Zumbies what happened because quite a few of them were there. Zumbies, I didn't flake out on you- I love you guys and I'm sorry 🙁
The plan for now is to enjoy hanging out with my husband as planned, get some of my certs updated –they expire in July- and find a job teaching at another gym. I really love teaching this class and it has absolutely nada to do with the dinero- I actually made negative dollars working at the base gym since it's so far from my house.
Hopefully I can get back to doing this again very soon….
_____________________________________________________________________________________________________
Jeni, Lauren and I did the elliptical for a while, and then I came home and had a smoothie for dinner, since I was still pretty stuffed from the soup but needed a little sumthin' sumthin'.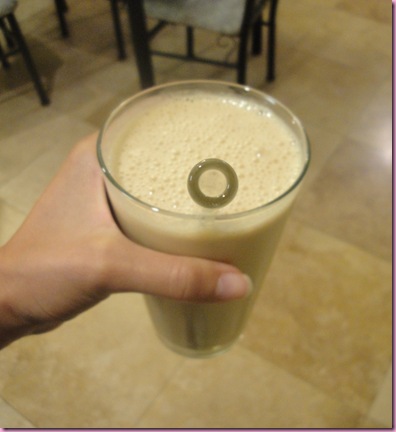 -1 C almond milk
-1/2 C frozen organic peaches
-1 banana
-1 scoop vanilla Sun Warrior (I'm working on getting a promo for you guys!)
– Stevia and cinnamon
-Vanilla and a pinch of sea salt
All slurped up with a glass straw 🙂
Well I'm off to my car to a potential buyer (I hope he likes it! I should be getting the keys to the new one tomorrow or Thursday) and then running errands with Jeni before heading to work.
Have a wonderful day <3
xoxo,
Gina
Note: I added all of the links to the Summer Shape Up workouts to the workout page – this way they'll be easier to find 🙂
Something to think: Everything happens for a reason… even when we don't know what it is yet.