Focus On: Orangetheory Fitness
For today's Focus On post, I'm reviewing one of my new workout loves: Orangetheory Fitness! I've wanted to try an Orangetheory workout ever since I first heard about it, and was so excited to see that there is an Orangetheory studio in Point Loma. I took my first class last week and here's what I thought.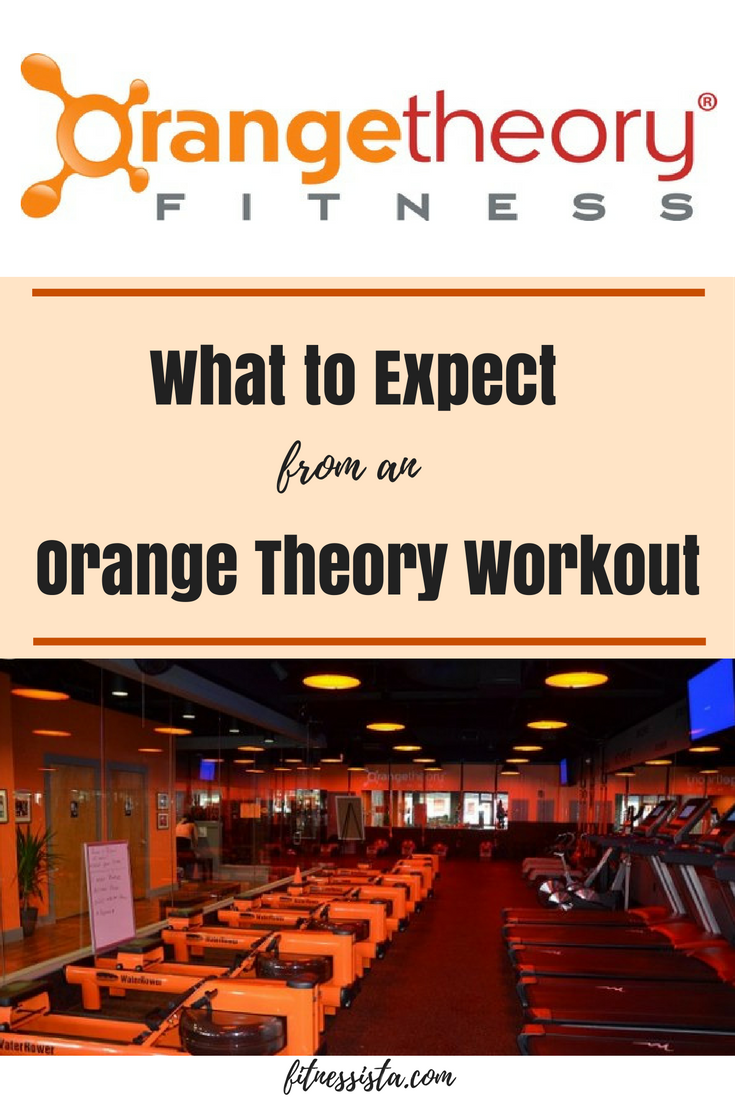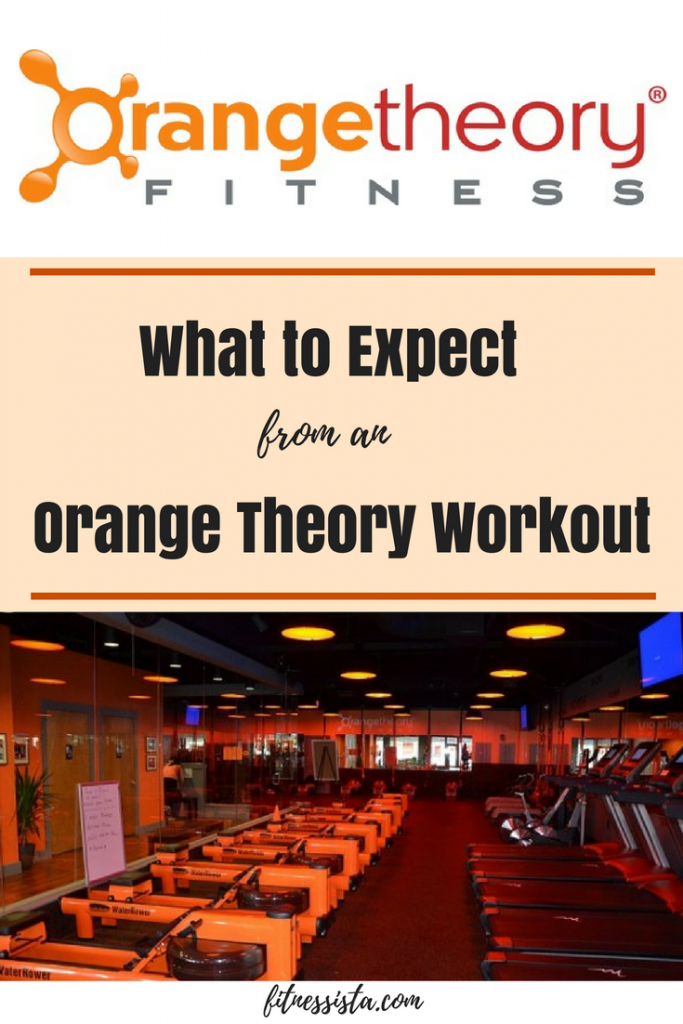 (Photo Source: Orangetheory Fitness)
What is Orangetheory Fitness?
Orangetheory Fitness is heart rate-based interval training utilizing the rowing machines, treadmills and a variety of strength equipment. The workout is segmented into blocks of work, and by the ability to view your heart rate % on a screen, it encourages you to do the best for your ability.
What to Expect at Orangetheory
A calorie scorcher and major sweatfest. Like any workout, you get out of it what you put into it, but Orangetheory is a wonderful blend of heart-pumping cardio and muscle-building strength.
When you first arrive, you receive your heart rate monitor ("pod") for the day. You attach it to your chest strap and during the class, your name and heart rate zone, categorized by color, are projected onto a screen. Blue is the cooldown/warmup zone, green is moderate, orange is fitness and red is the high limit. Ideally you'll want to stay within a green or orange zone for the majority of the workout, hence the name "Orangetheory."

(Photo Source: Orangetheory Fitness)
You'll work in either one or two groups, depending on how many people are in class. One half of the workout is rowing and strength, the second half is treadmill work. When you're doing the row and strength portion, you'll alternate between a variety of exercises (in a set) and rowing intervals (usually by meters). The workout is split into blocks, so each segment is over fairly quickly. A sample row/strength block: bent-over bicep curls (8), jump squats (8), triceps extensions (8), jump squats (8), row 200m. We completed as many rounds as possible in 9.5 minutes before moving onto the next block.
For the treadmill portion, you'll be doing intervals utilizing your base pace, push pace (1-2 mph over your base) and all-out sprint followed by walking rests. I found this portion to be extremely challenging, especially since I was already fatigued from the row and strength portion. Running is a liiiiitle more challenging after some squat jumps.
Some Things I Noticed
Like any group fitness workout, the quality depends on the trainer and the music. The music for our class was AMAZING and so was the trainer, Allen. I'm used to watching for tips and form cues from fellow trainers and loved that he provided progressions and modifications for each exercise. He walked around the room to give tips and encouragement; I loved his down-to-earth and motivational style.
I liked the fact that they walk you around for your first class (about 5-10 minutes before the class starts) to explain the equipment and flow. Even though it was my first time, and the neon "newbie" sign was clearly flashing on my forehead, I didn't feel lost during the workout. For this reason, I was able to get in a killer workout even though it was my first time at Orange Theory. I was expecting a bit of a learning curve, but it was great.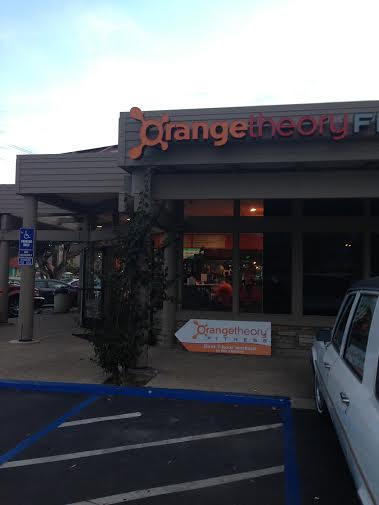 Pros of Orangetheory Fitness
The workout changes every day. This is the best method to prevent adaptation and burnout. They rotate the muscle groups that you emphasize so that you aren't fully fatiguing the same muscles on consecutive days and can allow adequate rest.
You can adjust and modify according to your specific needs. Because the strength portion is completed in rounds, you can work on your own time and don't have to be on the same exercise as your neighbor. This is great for beginners who want to move a little more slowly, or those who want to blast through the moves to complete more rounds. You can truly work at your own pace, and during the treadmill portion, they provide guidance for walkers, joggers and runners. You make it your workout and can easily change things up according you your unique needs.
There's a variety of exercises so you never get bored. When you're moving quickly from one exercise to the next, there's very little time to get bored or complacent. The hour passes quickly and because the schedule changes daily, you can keep your body guessing.
The good vibes and team atmosphere. I got a great vibe from the Point Loma studio; everyone was extremely friendly and helpful. It made me want to go back as soon as possible!
The mix of strength, power, balance, unilateral exercises and interval training. I think the best workout plan is one that combines all of these elements (in addition to flexibility training like yoga or Pilates), and Orange Theory hits all of them. You're getting strength and cardio benefits in one workout.
There are live results and encouragement. I found the screens to be extremely motivating during the workout and appreciated the extra guidance. When I saw that I was in the green zone, I knew I was doing ok but that I could push it up to the orange zone. I was able to spend most of my time in the green and orange zones. When you finish the workout, you're emailed the Polar stats from the heart rate monitor, which I thought was a fun little bit of data to check out.
Cons of Orangetheory Fitness
You shouldn't do HIIT every day. While I love the well-rounded workout, I don't think that you should do HIIT training every day. After a certain amount of time, you start to see diminishing returns from your work. The heart is a muscle and needs rest, just like your biceps, triceps, legs, etc. For this reason, I think OTF would be ideal 3x a week on non-consecutive days.
A lot of time on the treadmill. If you loathe the treadmill, this may not be the class for you, as you're on it for about 25 minutes. I don't really mind the treadmill, but could see how I would start to dread it if I did it on a daily basis.
Could be challenging to follow if you're not comfortable lifting weights. Since you're moving through multiple strength exercises, it helps to have a basic idea of standard movements. Each move is thoroughly explained with proper form cues, but I could see myself being intimidated if I was very new at weightlifting. Even though it is possible to modify, I see this as an intermediate/advanced workout.
$$$. It's super crazy expensive. The good news is that the first class is free, but after that, memberships are $$$. I looked into getting a membership, but they don't have childcare and I'm not sure I'd be able to make the most of a membership. I'll do drop-in classes every here and there for sure.
Have you tried Orange theory Fitness or something similar? What's a workout class that you'd love to try?
More Focus On posts:
xoxo
Gina