Hey everyone! How's your weekend going?? Sorry I'm late posting today- it's my last full day in Orlando, so I've been living it up in full splendor 😀
Last night, my cousins, Aunt and I took the puppies to Blockbuster (note: if you bring a small dog in and hold it, they're a pet-friendly place), then we got Panera takeout to feast on while we watched movies.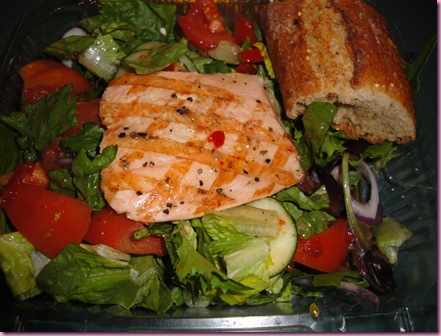 I got the usual Mediterranean salmon salad with crusty wheaty bread, no dressing, no cheese, extra veggies. I used some organic Italian dressing that my aunt had in the fridge, and it was perfection 🙂
This morning, my cousin and I went to an hour spin class (taught by Israel, por supuesto) and then went to Target for swimsuits. Necessities, my friends.
We met up with my aunt and one of her friends at the glorious Cheesecake Factory at my favorite mall everrrrr.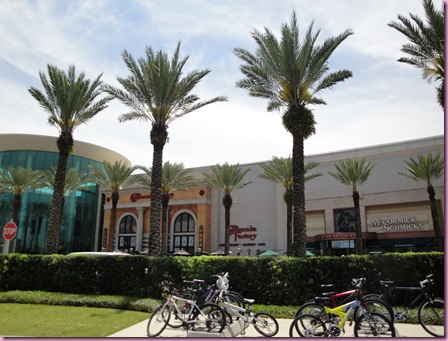 Anywhere that has a full-up book as a menu means serious biznazz 😉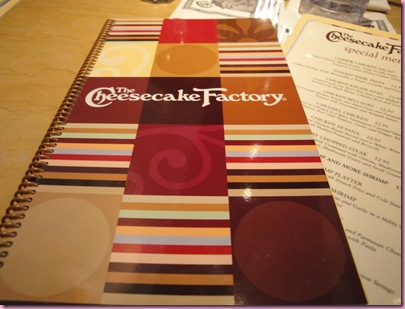 More crusty wheaty bread: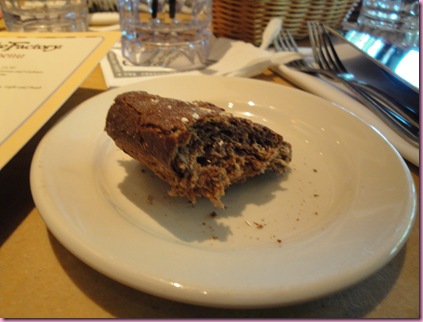 The vegetable salad (with edamame, roasted beets, green apple, cucumber, tomato, asparagus) and goat cheese instead of cheddar, balsamic on the side.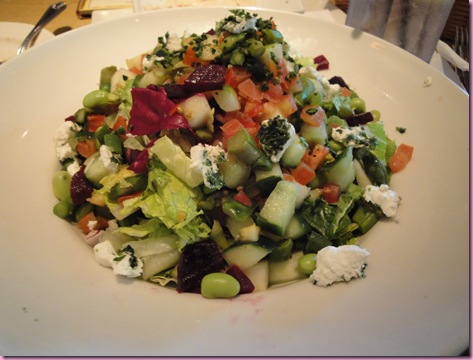 Basically, the salad of my dreams.
I also had one bite from each of the following cheesecakes:
Tuxedo: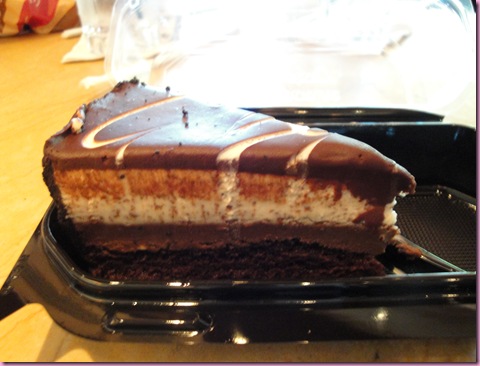 Red Velvet: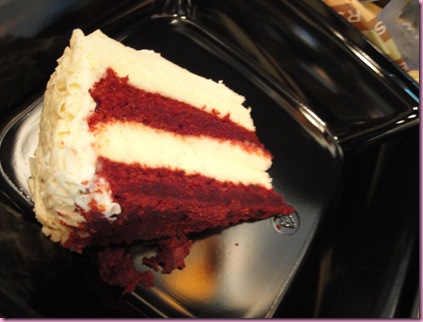 Carrot cake: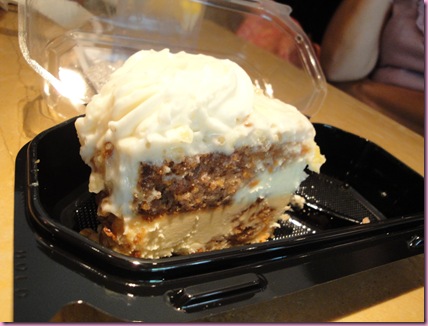 I only had a bite of each because there are plans for a dessert and drinks rendezvous tonight 😉
I'm off to watch Princess and the Frog and take a nap. Yes, I'm also 5 years old. See you in the morning <3
xoxo
Gina
Something to talk about: What's your vacation workout mentality?? Do you plan in workouts, go with the flow or decide to take a break? I always try to get in some kind of sweat sesh, but if it doesn't happen, no big deal. For example, when we were in New York last year, I did one gym workout and one yoga class, but that was it. We were too busy running around (doing lots of walking!) and exploring the city. I've seen so many treadmills and ellipticals in my life—no need to spend my vacation doing that. Instead, I like to use vacations as the chance to try out new classes, studios and instructors- it's almost like workout sight-seeing 😉