Savory Goat Cheese Veggie Dip
Hi! How's the afternoon going?
It's been a great day with my little sidekick. 🙂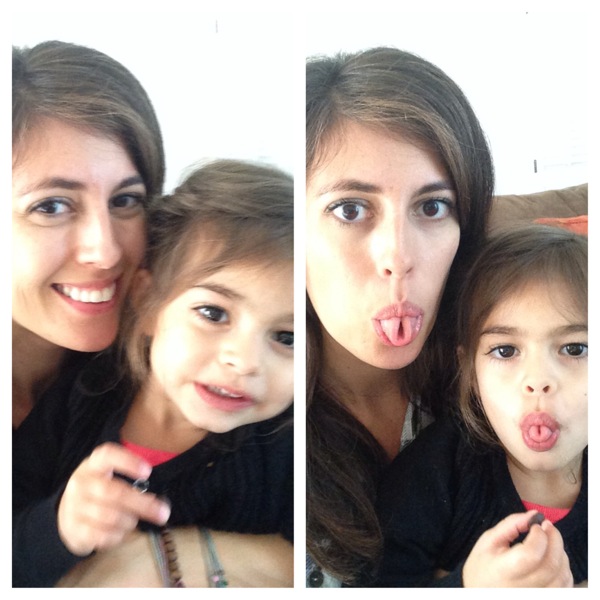 This morning involved playing birthday fairy, which involved a solo trip to the mall. It was luxurious to smell candles with both hands,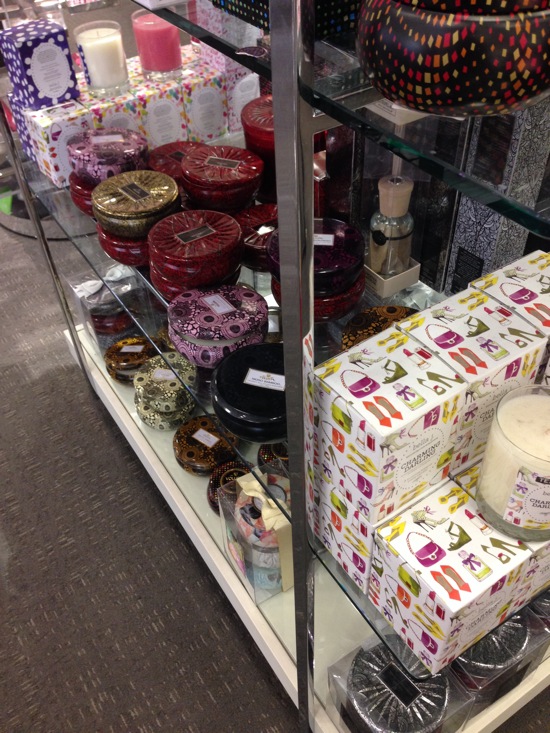 and I loved picking up a couple of birthday surprises for the little lady. (PS all she asked for for her birthday was a Tiana princess dress, and turns out they're very hard to find!)
Breakfast: eggy oats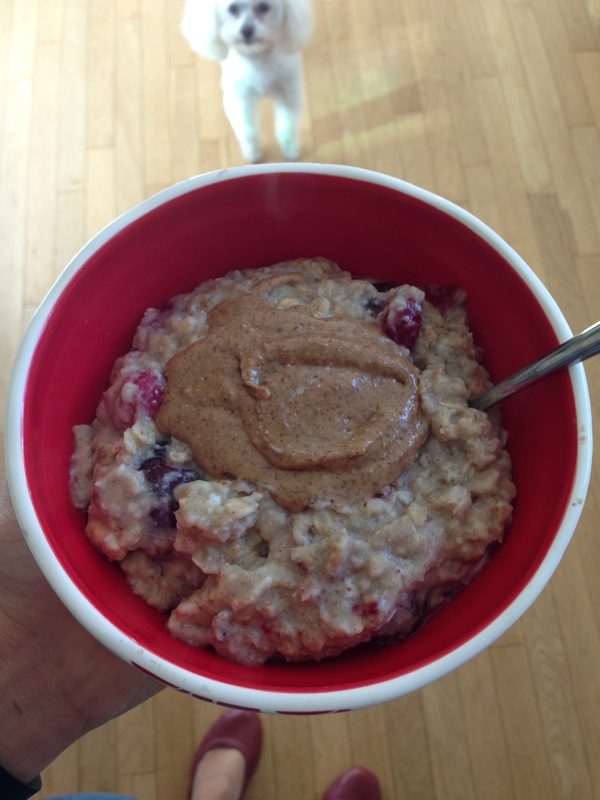 (1/3 cup oats cooked in water with an egg + 4 egg whites cracked in; added frozen berries, cinnamon, almond milk, Stevia and a blob of almond butter)
and I introduced Liv to this glorious combo for a snack: popcorn with cinnamon and chocolate chips.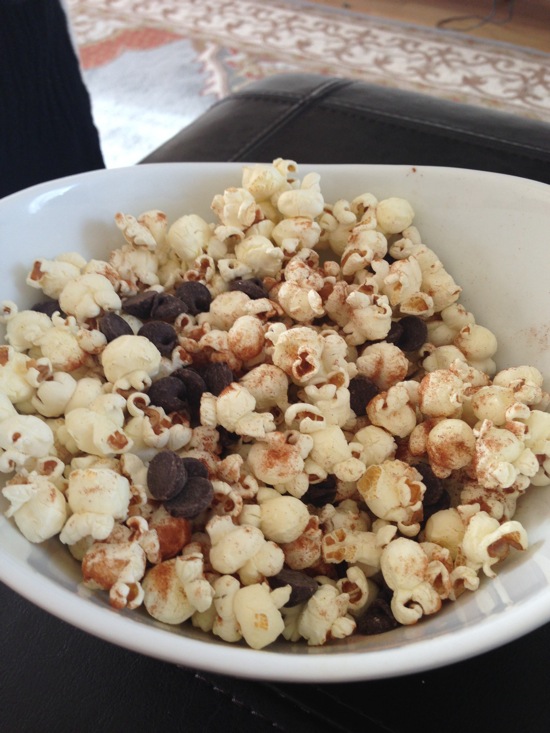 This afternoon with lunch, we also shared a veggie platter with the current favorite dipping sauce: this savory creamy goat cheese dip.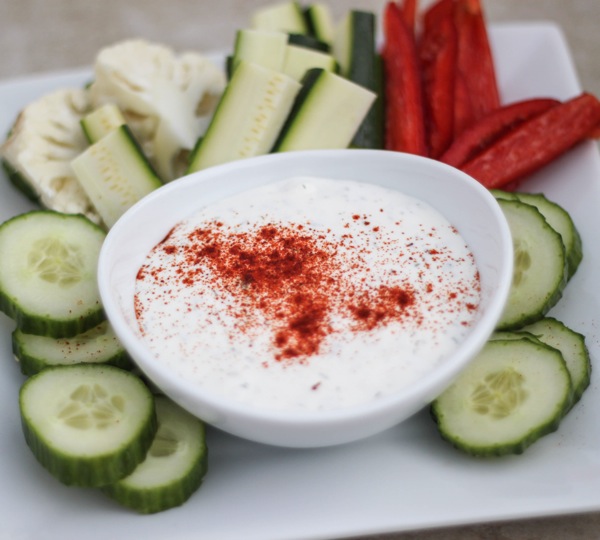 I had a block of goat cheese in the fridge, and instead of crumbling it for eggs and salads per the usual, I decided to switch it up a bit.
It went into the food processor along with some almond milk, spices, and a squeeze of lemon juice, and it.it.AMAZING. It also makes a delicious creamy salad dressing!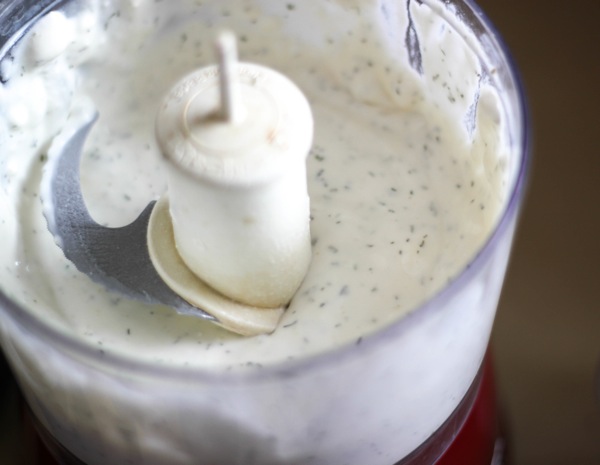 Here's the recipe if you'd like to give it a whirl.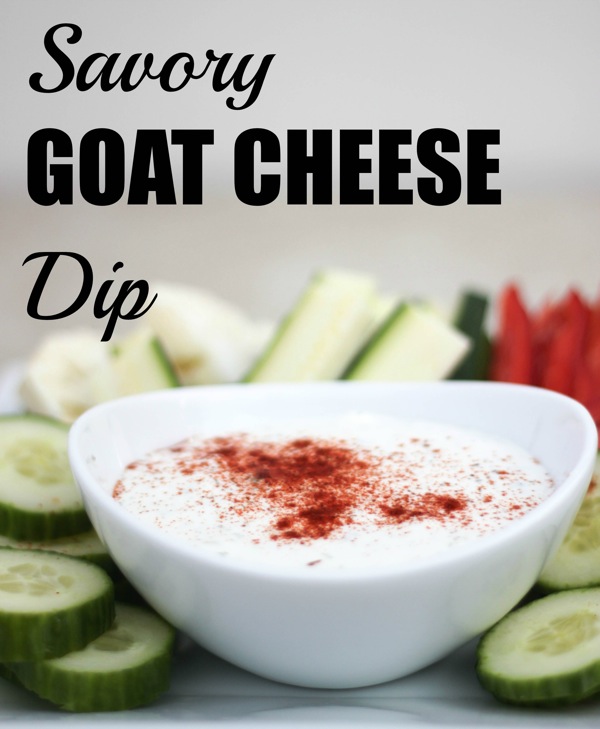 Savory goat cheese dip
A Ranch dressing-inspired veggie dip. Perfect for crudités, crackers, spread onto a wrap or as a salad dressing.
Prep Time:

5

Total Time:

5 minutes
5 oz

goat cheese

1/2 cup

almond milk

1/4 teaspoon

each: dried oregano, dried dill, onion powder and dried parsley
Salt and pepper to taste
Squeeze of fresh lemon juice
Instructions
Combine all ingredients in a small food processor and blend until smooth. Serve immediately, or store covered in the fridge!
What's your fave salad dressing or veggie dip?
I love Goddess dressing -please let me know if you have a recipe to make it at home!- and have been making this
Maple-Dijon vinaigrette
quite a bit lately.
Time to get ready for training + Zumba!
xoxo
Gina