See ya (for now), Valdosta
Hi friends! Happy Wednesday! Thank you again so much for all of the wonderful blogiversary wishes and for entering yesterday's giveaway. We have so many awesome giveaways on the way, and I'll have the next one up in the morning! We're still unearthing our lives from a mountain of boxes, so I'm hoping to get back in the swing of things this week (and write back to all of your beautiful comments on this post later tonight).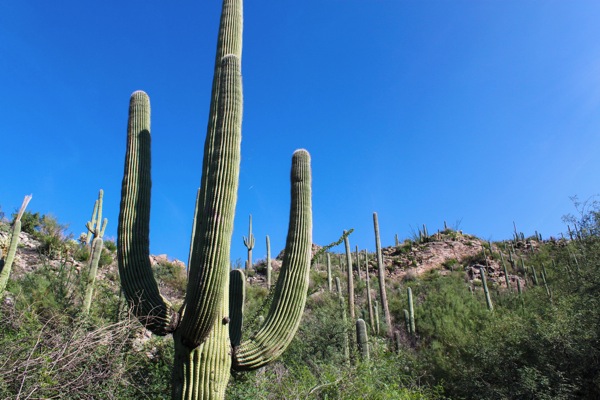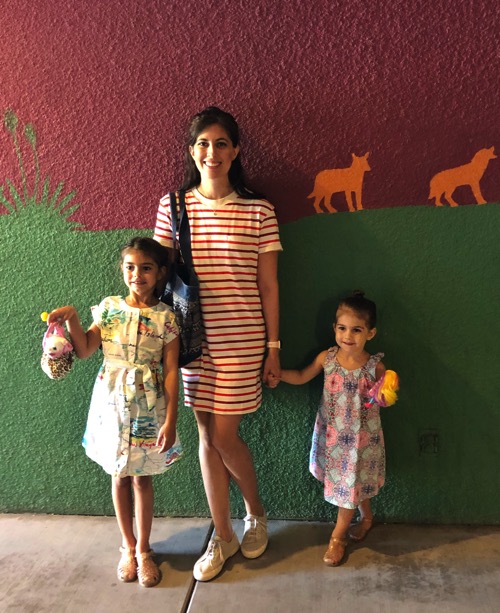 (dress is from Madewell and shoes are here)
I've received a lot of questions about our recent move, especially since it was pretty sudden and I haven't talked a lot about it. To be honest, there's not much I can share except that:
-we're ok! Actually, we're STOKED because we're going to be in Tucson with the fam for a while
-it's temporary.
I promise that I'll eventually be able to share all the details.
The girls and I flew into Tucson on Saturday night. It was my first solo flight with them across the country, and even with the 4-hour layover in Atlanta, they rocked it. They're such great travel buddies.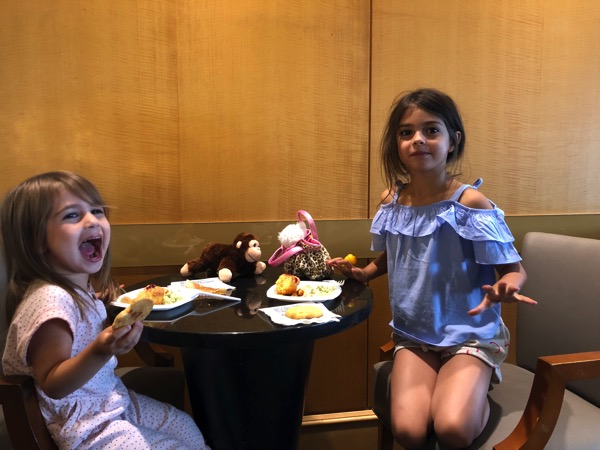 We walked around the airport for about an hour, hung out in the Sky Club and ate, then went back out to the airport until it was time to board our flight. When we got into Tucson, the fam was waiting at the airport with signs and hugs, and I tried not to ugly cry all over the place.
We checked into the hotel – we stayed at the Lodge at Ventana Canyon, and it was perfection – and Sunday morning, we met up with the fam at the farmer's market for crepes,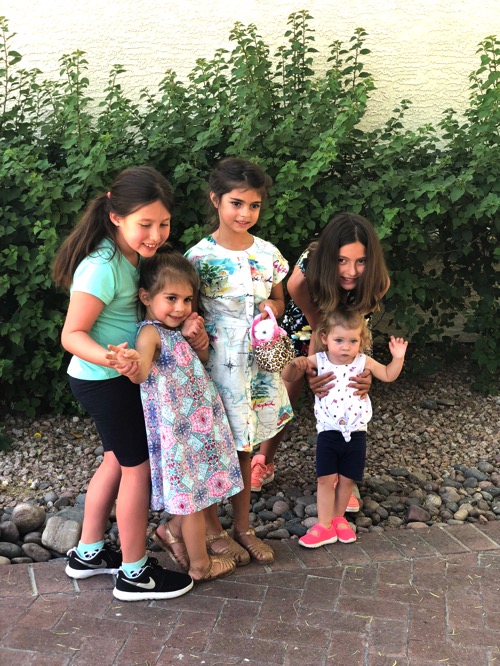 then hung out at the pool the rest of the day.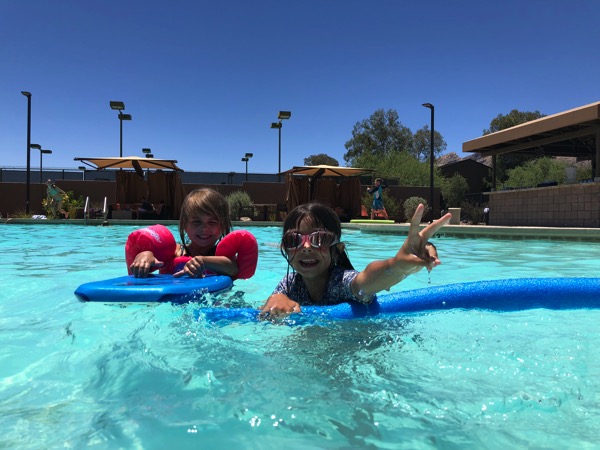 We've spent so much time with the fam, swimming at the hotel, and it's been pretty much the best thing ever.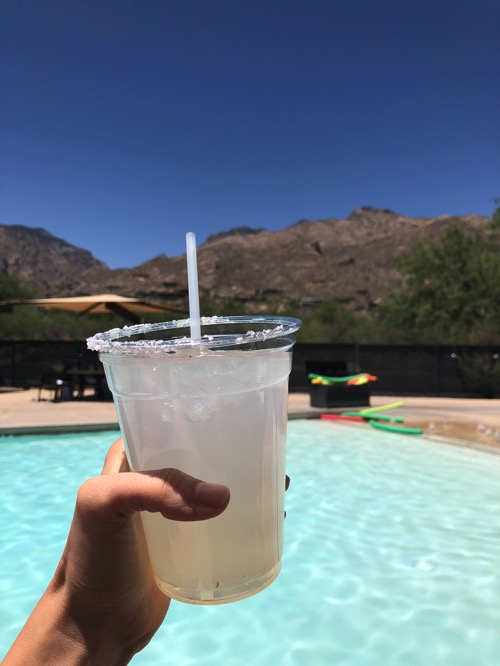 While we love being back in Tucson (it still feels like we're on vacation!), there are definitely some parts of Valdosta that I'm going to miss:
-the wonderful friends we made there. It was tough to say, "See ya later" to so many people we love.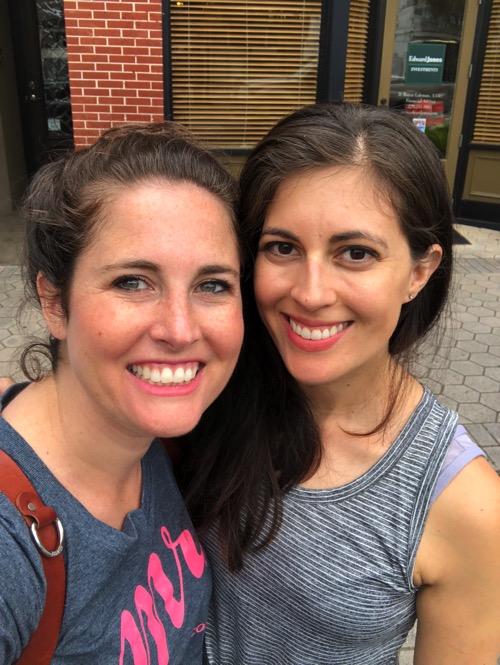 (with Lindsay! Thankfully I'll get to see her again later this fall)
-Yoga Central! I'm certainly going to miss my yoga family and teaching barre classes at this beautiful, welcoming studio.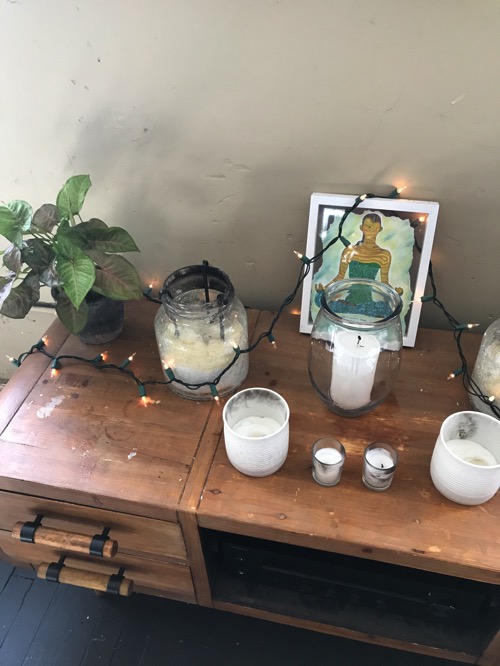 -Heart Rize! I was so sad that I JUST started taking classes at Heart Rize and had to leave. I kind of like it more than Orangetheory, which says a lot.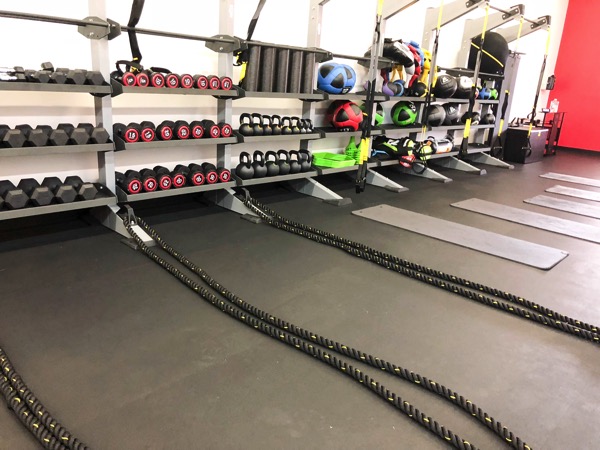 -Birdie's Market. It was my favorite food and coffee in all of Valdosta.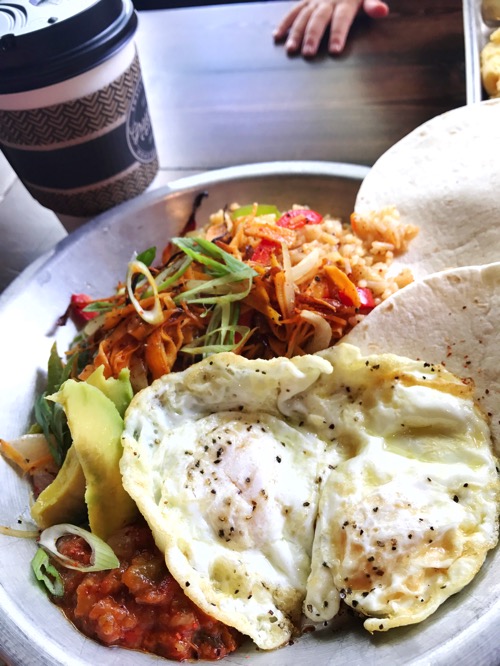 -The close proximity to Disney World. We went 10 times in one year, which is totally bananas but I'd do it again in a second.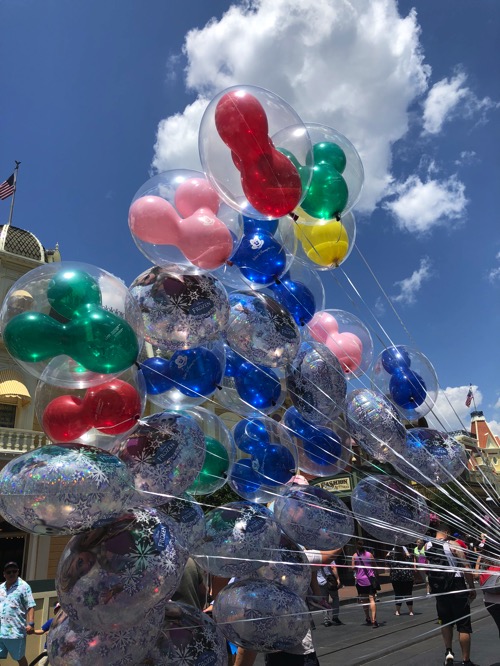 -Our house. WE LOVED our Valdosta house. It felt like "home" from the beginning, and having a full view of the woods + a family of deer that often came to visit was pretty magical.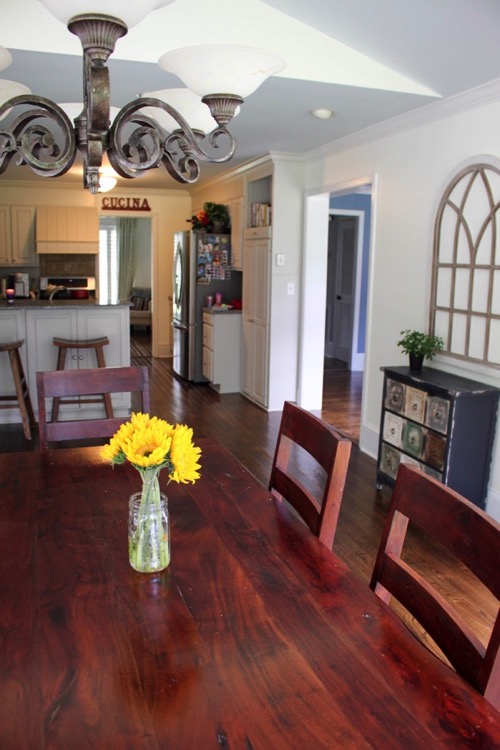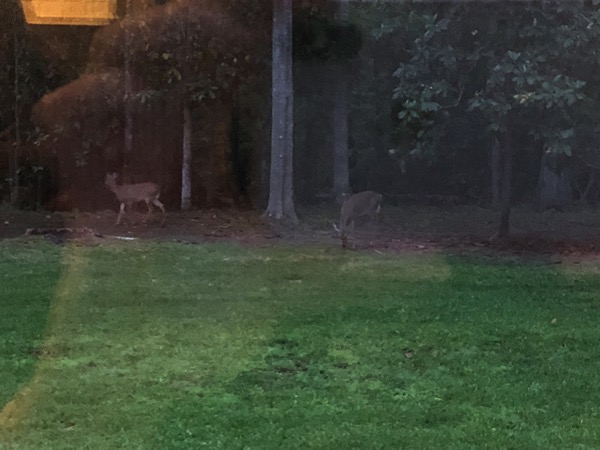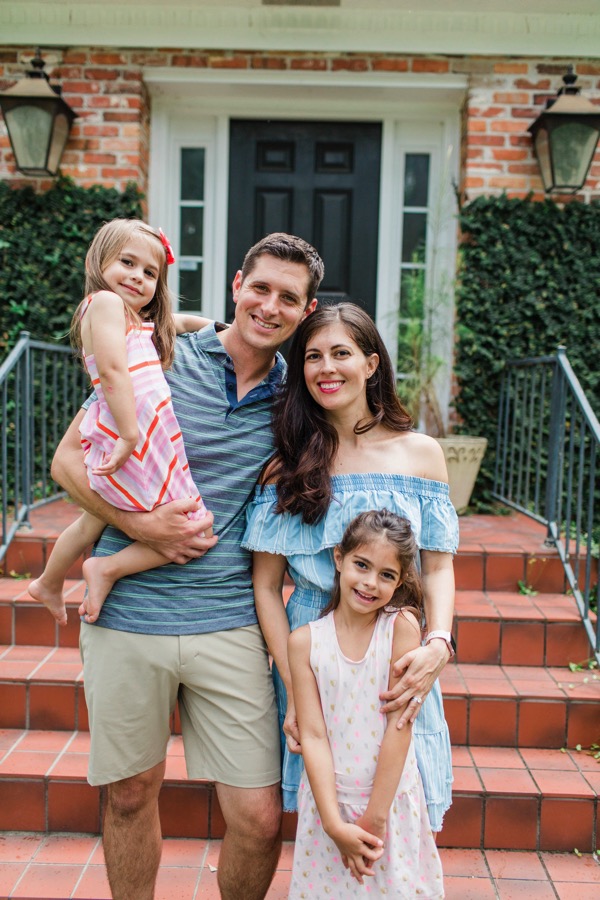 Each morning, I'd drive back home after taking Liv to school and the sun would peek through the trees, creating patches of light all over the neighborhood. Even long before we knew we'd be leaving, I'd think to myself, "I'm going to miss this place."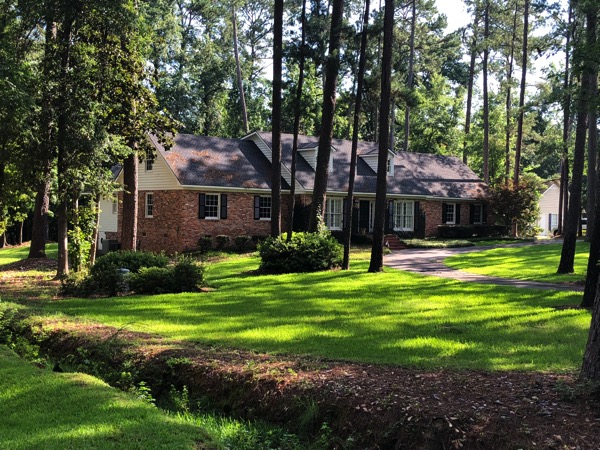 Who would have known that we'd end up back in Valdosta and loving it the second time around. We have so many wonderful memories from the past year, and it will always be a special spot to us.
For now, we're enjoying being back in the desert… and don't even mind the heat too much. I'm excited to be back here with the fam, to be able to do even more fun things to do with the girls, for access to THINGS (Whole Foods, Orangetheory, new restaurants, shopping, barre, yoga, Trader Joe's, etc.), and for blog opportunities. I'm so excited to work with Grant on some more videos coming up!
So there ya go. We're back in Tucson for a bit and it's pretty amazeballs.
Have a great day and I'll see ya soon!
xoxo
Gina
Where's your favorite spot you've ever lived? If you could move anywhere, would you?