Hi friends! How's your morning going?
Someone is moving a little slowly today…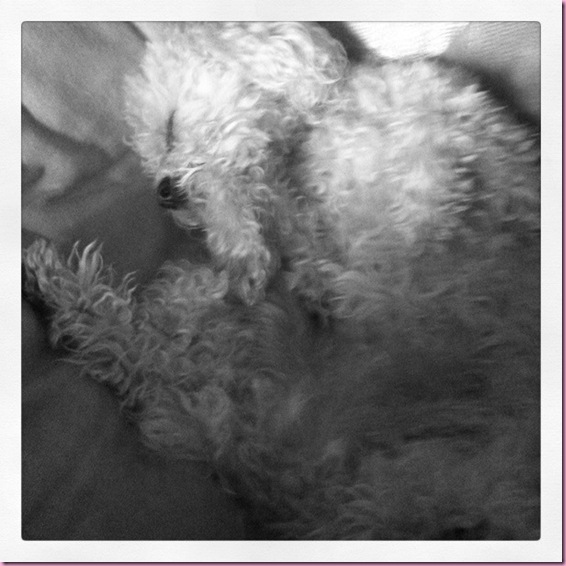 but after a walk, she was ready to beg for food start her morning 😉
You guys won't believe this- we heard from the realtor last night! Apparently the bank is thisclose to accepting our original offer. The house we put an offer on is a short sale, so usually these things take a LONG time, but if they accept today, we could be moving in in 35 days. Please send house vibes our way!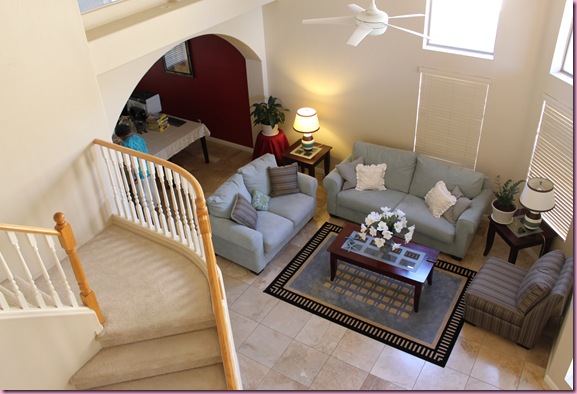 When we're sitting on the balcony of our new house, drinking a glass of wine, it will make all of the deployments/moving/Air Force yanking us around/missing my Pilot seem much more bearable.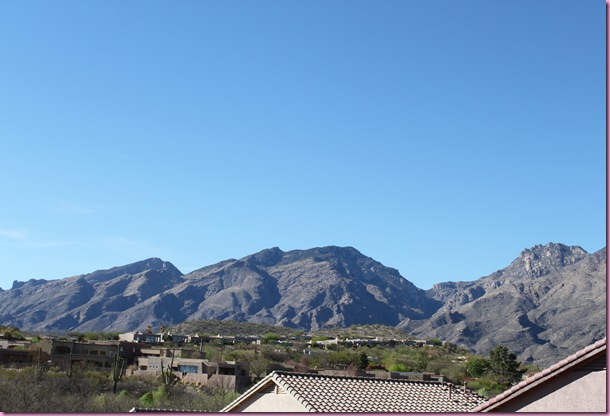 Can't wait for the limbo phase to be over.
So last night, I got to my mom's house early for gluten-free night, so Meg, Trev and I went to get froyo to kill time until my bro came home with something gluten-free and delicious.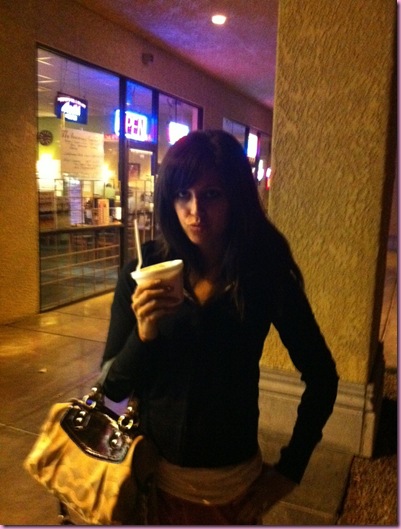 I only do the cow's dairy thang every blue moon… and yesterday's moon was blue 🙂 We went to Yogurt Delight (which is the BEST froyo in Tucson and their flavors change daily) and I ordered a small peanut butter banana swirl. Amazeballz. The banana flavor tasted like banana pudding… I like that a lot 😉
When we got home, Kyle was waiting for us with a gluten-free family of biscuits and a slice of pizza he made in class.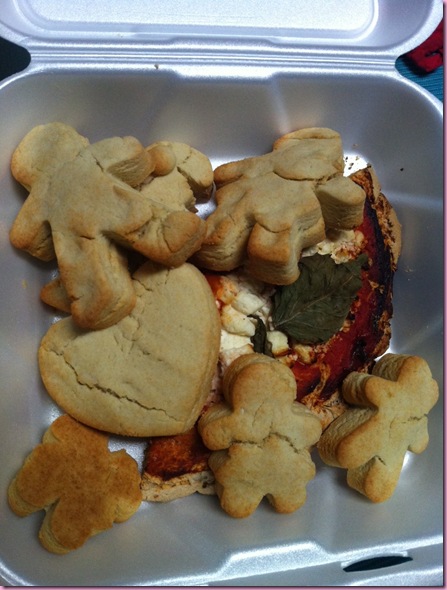 Cute, huh?
I had a bite of the pizza, and took two biscuit people home with me to enjoy for breakfast this morning.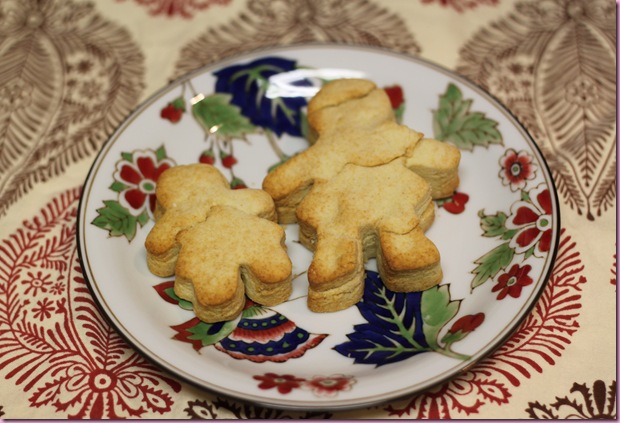 So presh 😀
They were delicious with a smear of goat cream cheese on top 😉
Today I'm off to a couple of appointments and then Zumba-ing tonight. Have a lovely day and I'll see ya this afternoon! <3
xoxo
Gina
Something to do: Spring Abs Workout! Abs are a funny thing. You can work them out everyday, every other day, hardly ever and it will have very little impact on how they look. Abs are the direct result of extremely clean eats (whole foods, lots of lean protein, moderate healthy fats and smart carbs) and cardio (for fat burning- if you have a six-pack hiding under fat, it's a little more difficult to see). This workout combines core movements to tone ab muscles (for when they are revealed) + fat-blasting interval training to help burn excess fat. Try it out twice a week (on non-consecutive days) with a doc's approval. Need help with an eating plan? *Here's one*
Enjoy and let me know what you think!
| | | |
| --- | --- | --- |
| 1. Warm-up | 1 mile | Any type of cardio; moderate intensity and pace |
| 2. Burpees | 1 minute |   |
| 3. Plank | 1 minute |   |
| 4. Push-ups | 1 minute | Drop to your knees if you need to |
| 5. Saxon side bends | 1 minute | 5 lb weights in each hand |
| 6. Jump squats | 1 minute | Add a light dumbbell to make it more challenging if you'd like |
| 7. Rest | 30 seconds |   |
| 8. Mountain climbers | 1 minute |   |
| 9. Rest | 30 seconds |   |
| 10. Ab burnout | 50 sit-ups, 50 crunches, 25 reverse crunches |   |
| 11. Cool down and stretch |   |   |
For more Spring workouts, check out:
Something to talk about:How often do you work out your abs? (There's no right answer- I'm just curious!)