St. Patrick's Day recipes
Hiiii! How's the day going?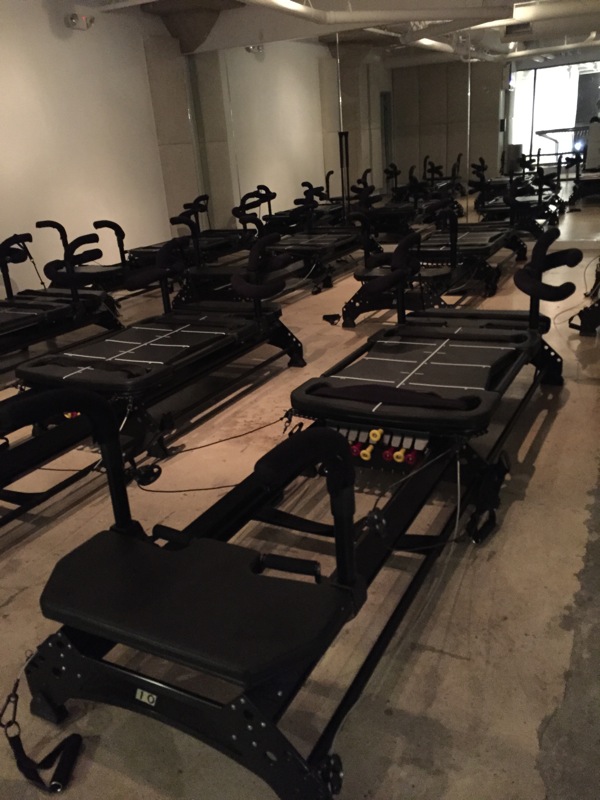 Oh my legs.
I met up with Ashley for a CORE40 class, and it was probably the most intense one yet, which says a lot because the Megaformer = torture device in itself. I was so excited to spend time with Ash, and also take Alona's class. Whenever I tell locals that I like CORE40, they ALWAYS ask if I've taken Alona's class. I was missing out, because she is amazing. She had such a great energy about her -authentic and encouraging, but without being fluffy/fake about it- and is very knowledgable. I also liked that many of the exercises we did incorporated light weights, so lots of compound movements and thigh shaking. It was awesome. Also, I'm fully convinced that I'll never be able to finish a class, which I mentioned to Alona, and she said, "That's not the point. If you can easily finish, you're not challenging yourself enough." True true. I'm going to be walking a little funny tomorrow.
After class, we grabbed acai bowls at Juice Crafters, which is a cute little juice spot in Little Italy.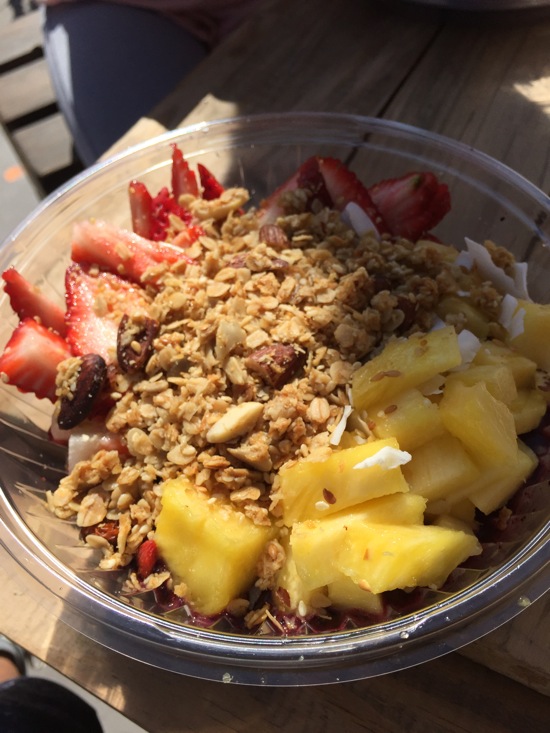 They have a variety of fresh or pre-made juices, acai bowls, and raw snacks. Their menu is incredible! I rolled with the berry bowl, which had golden berries, goji berries, strawberries, pineapple (going pineapple crazy right now), coconut + gluten-free granola. So good.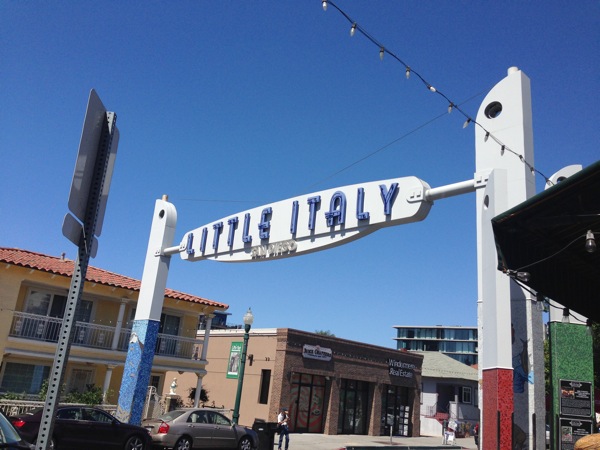 We enjoyed our acai bowls and chatted for a while before it was time for me to pick up noodle. We had a pizza lunch here at the house (leftovers from Pizza Nova),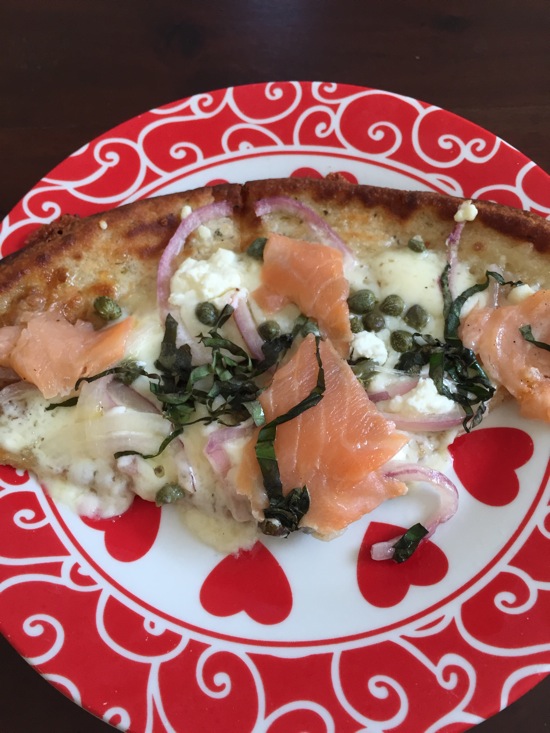 (Pizza Nova on gf crust. It had smoked salmon, capers, goat cheese, red onions, and lots of garlic.)
and Liv ate a salad with her pizza! Keep in mind that it was probably the dressing she liked (Tuscan Italian from TJ's) and not the lettuce, but I'm not even going to question it.
I can't believe that St. Patrick's Day is a week from today! Do you have anything fun planned, or any traditions that you love?
My mom always makes corned beef, potatoes and carrots, and the most delightful cabbage on the grill. The cabbage is seasoned with garlic, salt, pepper and butter, and wrapped in foil before grilling before nicely caramelizing. I'm going to try and recreate it here at home! (I'll post the recipe if we do!)
I like to put together a little feast for my Irish hubby and have been brainstorming ideas. After searching around online, here are some of the things I found:
Chocolate Guinness cupcakes with Bailey's frosting
Lucky Irish Girl (or Dude) cocktails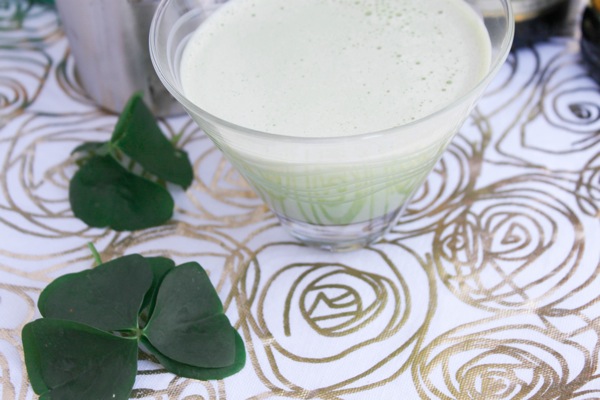 If you have any faves, please let me know!
Some favorite St. Patricks' Day memories:
-Going to Savannah with the Pilot when we had first moved to Valdosta. It was CRAZY, and a lot of fun, and the power went out in the entire city because there was a crazy storm. Of course, being the paranoid person I am, I was convinced we were under some type of attack and the Pilots were all singing and rejoicing because this meant that the bar tabs had all disappeared in the outage.
Blast from the past pic: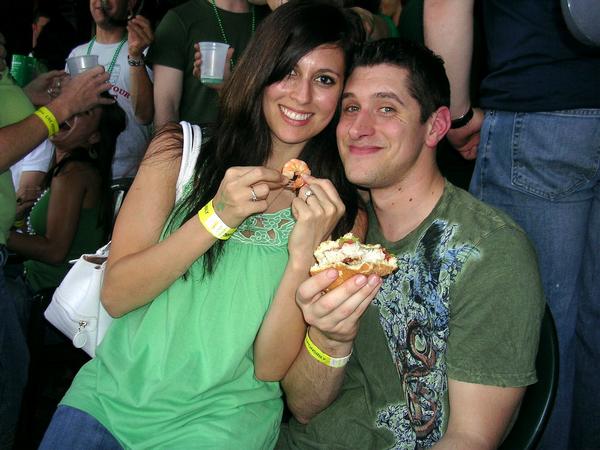 (hard to believe that was 7 years ago)
-When the Pilot and I made these drinks, dyed them green, and then walked to Wal-Mart to buy a Wii
-Dancing in the St. Patrick's Day parade. I Irish danced for a while growing up, and performing in the parade was always a part of it. I could light jig for hours in those days, and while my feet were killing me, I knew that soda bread would be waiting at the festival afterwards.
I'm excited to see what fun local events they have here! I'd love to take Liv to watch Irish dancers and have her first soda bread experience. 🙂
Hope you're having a great afternoon! I'm off to teach a barre class and then we're meeting up with friends and their kiddos afterwards.
xoxo
Gina
Check in with today's workout here! I'll be surprising a participant with a fun treat at the end of the month, like a new lulu top or some cool fitness-y gear. Love all of the check-ins so far and so happy to hear many of you are enjoying the calendar. xo