Apple Pear Ginger Saketini Recipe
Let's have a cocktail, shall we?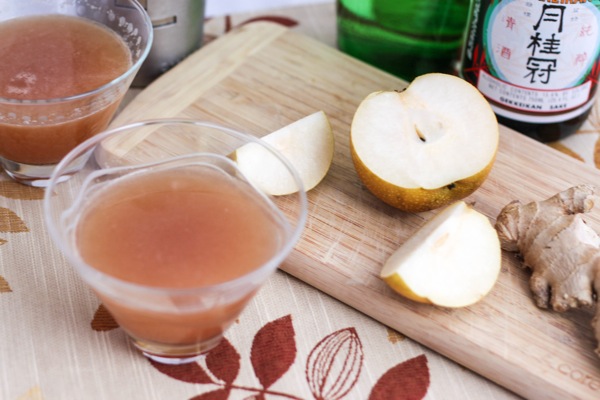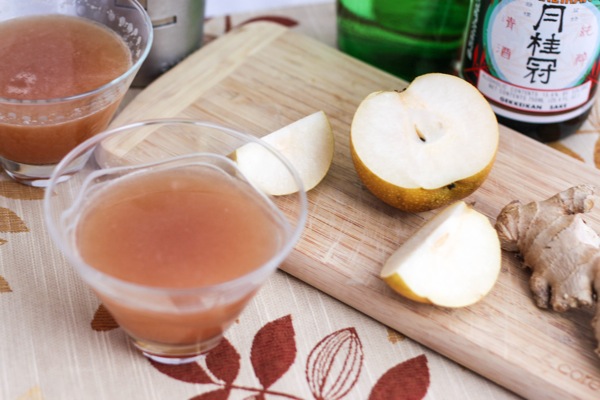 The last time I had a dinner party at the house, I was pregnant so didn't get to partake in the libations. Now, girls' nights are when the hubbies watch the babies and my friends and I will enjoy a cocktail together at a lounge or restaurant.
When we do have company over to the house, I love to make some kind of homemade signature cocktail. There are 3 things I rotate between: Pomtinis, sangria, and THIS: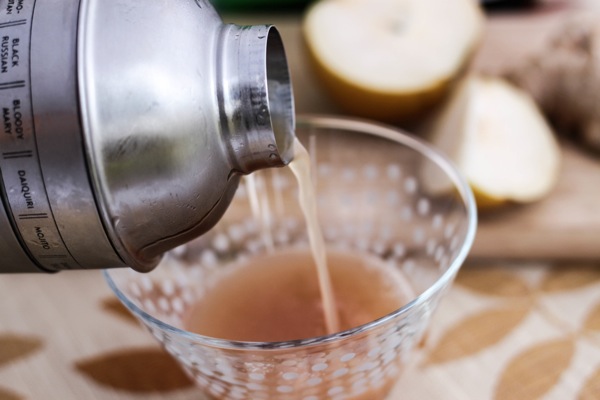 Apple Pear Ginger Saketini
A friend of mine taught me this saketini recipe, and it's a good thing we were neighbors because it's the kind of drink where you can't taste the alcohol. It's like candy, so be mindful of that since it's easy to overdo it… so I've heard.


If you don't have a juicer, you could hit up a local juice bar to get fresh pear, apple, ginger juice, or just buy your favorite juices from the store.
The juicer gives it a light, frothy appearance and texture: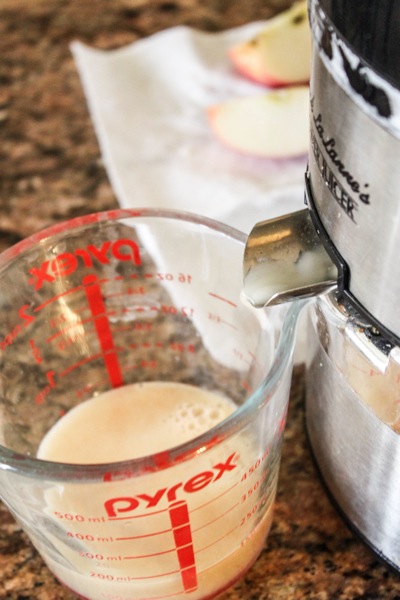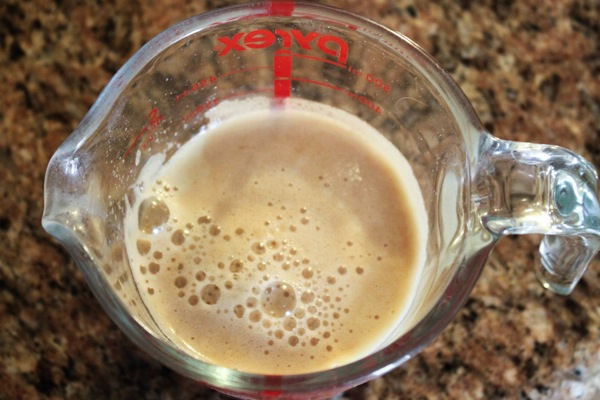 it's a perfect drink for fall, and a fabulous drink for girls' night. Even if it's just you, yourself and your family pet…. and if your husband crashes the party 😉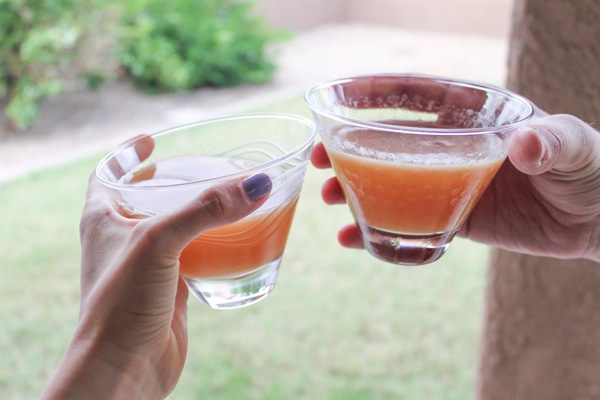 Here's what I'd serve along with this for a perfect fall meal:
My favorite entertaining salad (greens, dried cranberries, candied pecans, goat cheese, balsamic)
Butternut squash and goat cheese lasagna
Saketini Recipe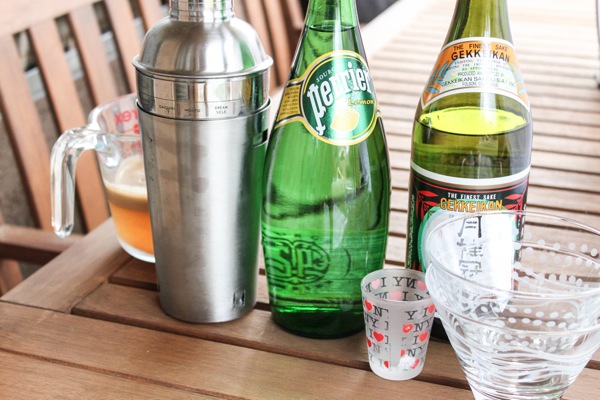 Print
Apple Pear Ginger Saketinis
1/2

C ice

8 oz

of pear, apple, ginger juice (I used 1 large apple, 1 large pear and a large coin of ginger for

8 oz

)

2

shots (3 oz) sake of choice

1/3

C lemon sparkling water
Instructions
Combine in a shaker and shake it up
Cheers!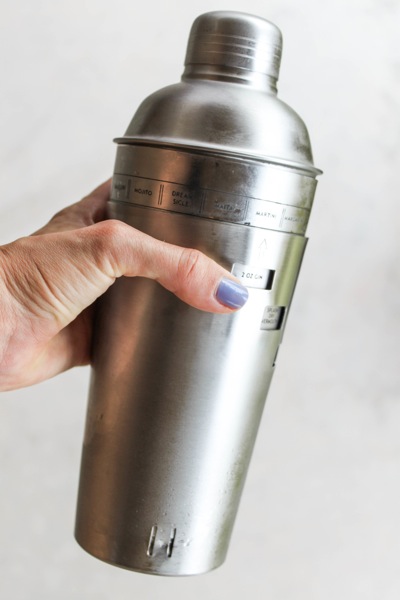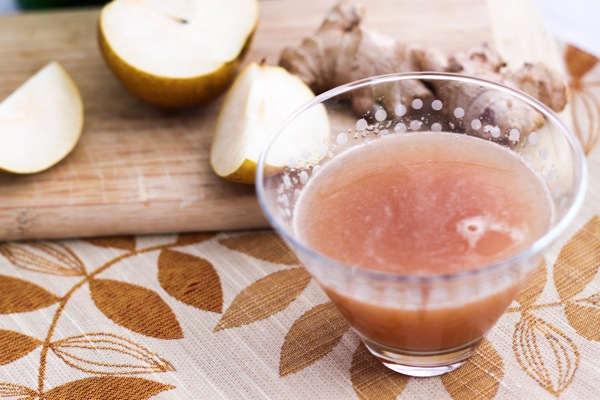 xoxo
Gina