Hey friends 😀 How is your afternoon going?
Things have been bueno over here- a walk with Bella, appointment, signed papers for the realtor (fingers crossed! thank you again for the house vibes!) and met with a friend to talk about postpartum eating and fitness.
We met at Starbucks, and while we chatted, I enjoyed a Venti unsweet iced passion tea with a little lemonade (try it- you'll love it) and my favorite salt & pepper popcorn.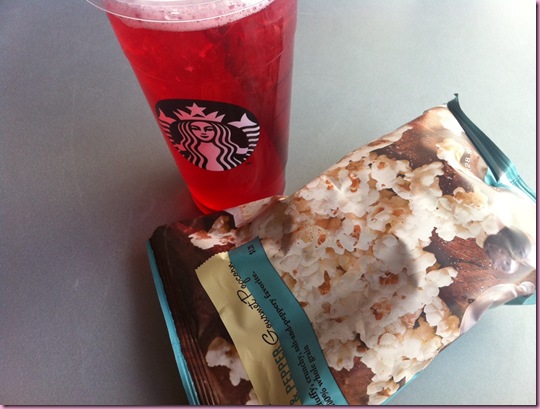 So here's the dealio:
My friend recently had a baby (who is so stinkin' cute and gave me flirty eyes while he gurgled and I held him) and is unsure of how to get into a routine of taking care of herself again. She had a very difficult pregnancy, with an incredible reward, but one that didn't enable her to eat the way she would like to or work out, as she was on bed rest. We talked about how it can be SO overwhelming to start from scratch –there is a ton of information out there and it's easy to get bogged down. Too many goals at once is a fast track to burnout. So, I gave her my two main pointers for getting back on track:
1. Walk everyday.
2. Plan meals.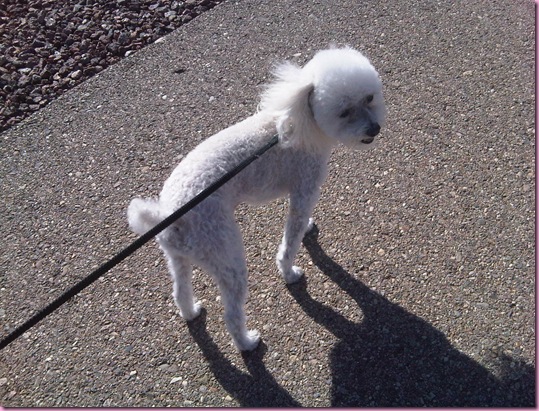 Walking is such a great form of cardio, especially for beginners. You can do it anywhere and as long as you're consistent, you'll see results. I told her to start off with 30 minutes, but if she felt like going longer, great. If not, just to make sure she got 30 minutes in, every.single.day. The thing about walking is that it's a great starting point- it can turn into jogging/running, or help build stamina for aerobics classes like spinning/step/kickboxing/etc. The mental break is an added bonus, too.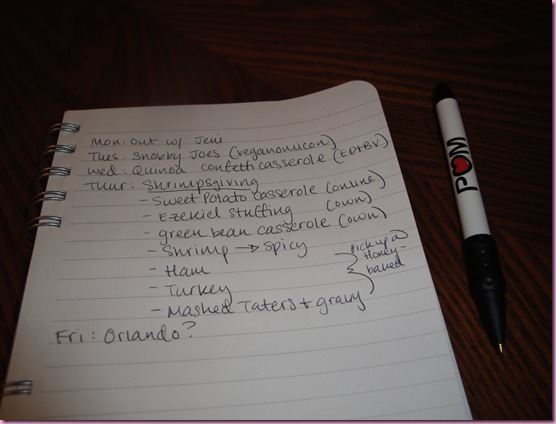 As far as planning meals go, I really think most people know how they *should* eat. [Ex: I know I should eat a vegetable instead of this cheeseburger, but this cheeseburger is here and it's $0.99 so I'm just going to eat this instead] Lack of planning is what results in drive thru trips and scarfing down something because you're hungry and ready to eat, without regard to what you're actually eating. I'm a huge, huge advocate of meal planning because if you take a few minutes each week to plan out dinners, lunches (which can be dinner leftovers) and breakfasts (I usually rotate through a handful of staples), you'll be GTG 😀 (For more tips on meal planning, check out *this post*)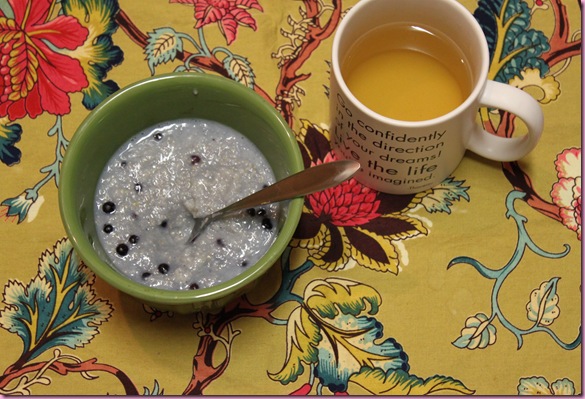 Do you have any advice? What do you think are important starting points??
When I got back to the casa, I made some ballz to take to work tomorrow: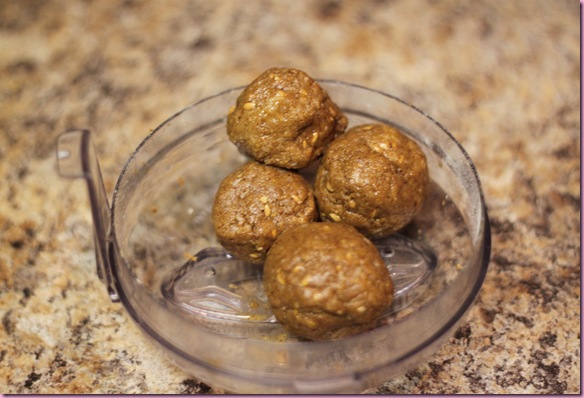 (some girls at work are already hooked)
and am about to get crackalackin' on my playlists.
Have a lovely night and I'll see ya in the morning <3
xoxo
Gina