Ahhhh, so good to be back home with my favorite people and fur child.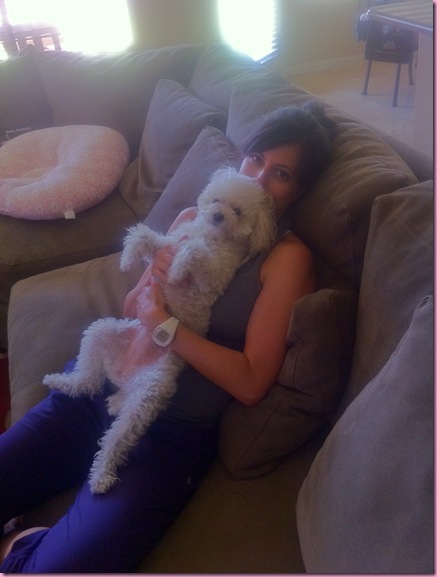 Such a lady.
Work was good today- no Zumba, but I assisted DJ Dance Cardio, taught a cardio/strength class, got a new suit for pool classes (Baywatch outfit no more!)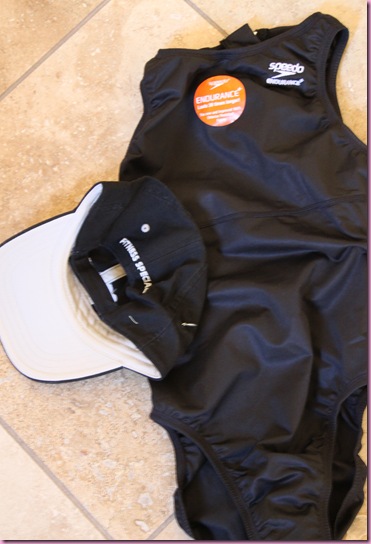 and it was my first time teaching drums of death.
I taught new-to-me classes yesterday and today, and even though it freaks me out, I think it's been good to step out of my comfort zone. It's funny because today my friends were like "you're so calm- you're not even acting nervous!" but I was having an internal panic attack. Even though I was definitely nervous, since having Livi, I'm not as afraid of doing little things anymore. It's given me a new bit of confidence and while I still have a hard time with some classes –there are some I'll never be great at, and that's ok- I feel more willing to put myself out there. Usually the hardest part is getting the first class over with, and after that you know what to expect and do better next time.
So I taught the drum class and I think it went pretty well! I used more Latin-style and Zumba music (like Pitbull and Shakira), which I could get into because I knew the songs, and did the drum thang. After coming home, I was messing around in the kitchen, showing the Pilot my combo and Livi was cracking up the entire time. We filmed it with the Flip- she thought my goofiness was hilarious.
At work, I also ate a lot of frosting today. Costco cake is very nice.
Dinner is going to be slow cooker shrimp curry: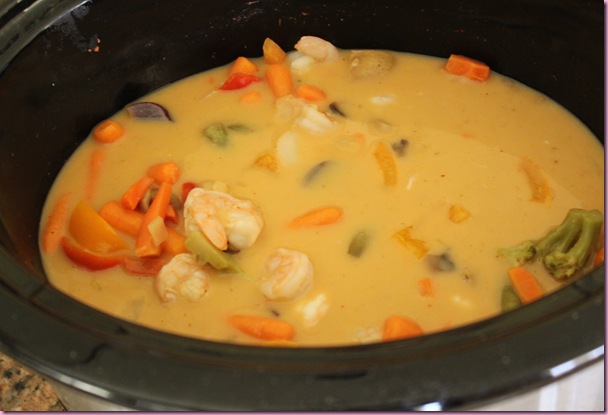 Very similar to this recipe, but I used a different mix of veggies (bell pepper, mushrooms, baby corn, broccoli and bell pepper), lots of garlic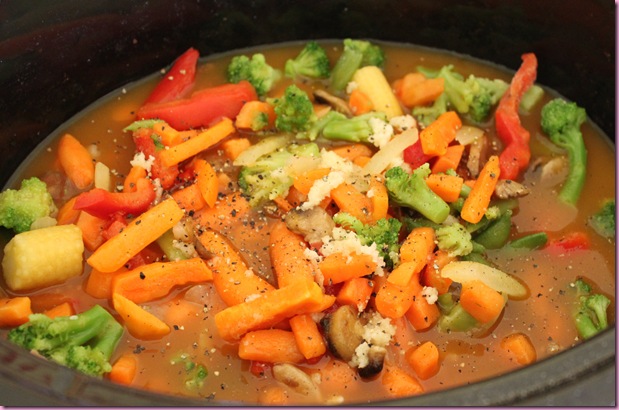 and just stirred in the curry paste, fish sauce, shrimp and coconut milk.
Hope you're all enjoying your night! <3
See ya in the morning with a workout post.
xoxo
Gina
Head's up: Giveaway on the Family page!
Something to talk about: The last time you did something you were nervous/anxious about. How did it go? What are your tricks to overcome nerves or anxiety?
Something to read:
–How to use the rowing machine