Summer Shape Up 2012: Week 2 Workout
Thank you so much to everyone for your awesome feedback last week and for checking in each day with your Shape Up workouts! I love that this year is more interactive and that we're like a team cheering each other on. Keep up the amazing work!
If you're just now joining the party, check out the intro post and June calendar of workouts here.
As always, check with a doc before making any fitness or nutrition changes.
Here's what's in store this week: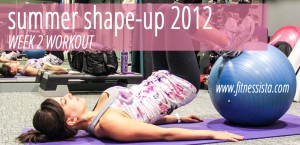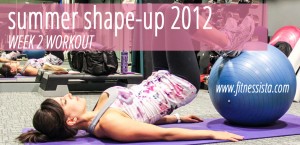 Another workout, meant to be completed circuit-style with little to no rest in between exercises. This is going to keep your heart rate pumping!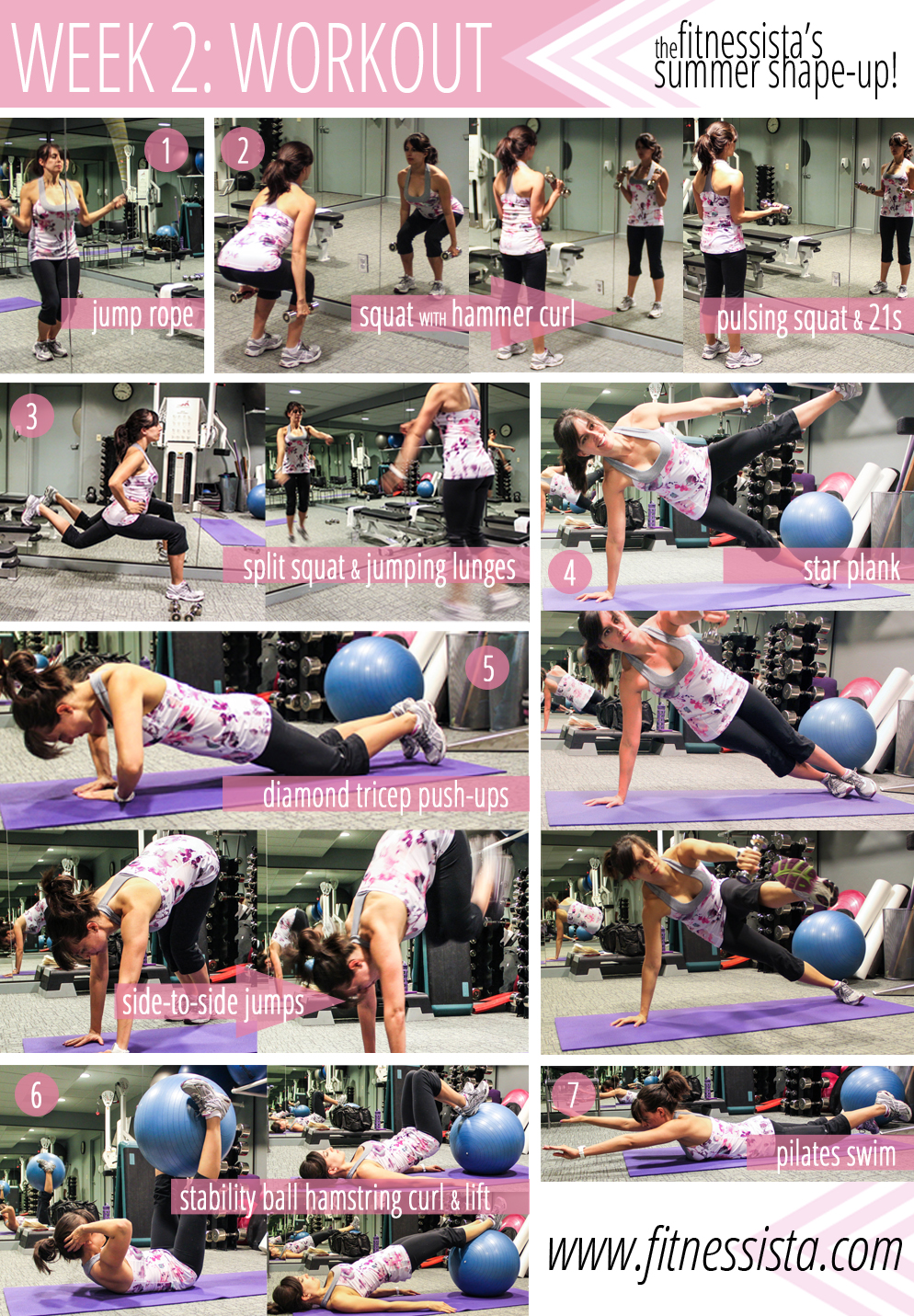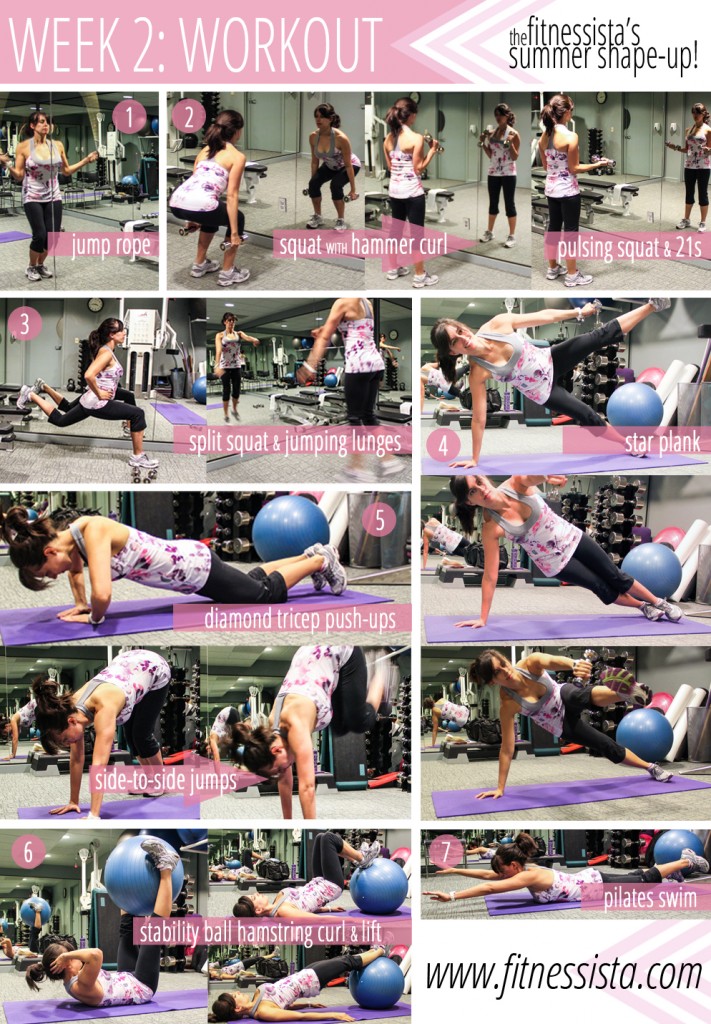 Some form cues and tips:
-Warm up for 5-7 minutes (cardio of choice, moderate intensity) before beginning
-Choose a challenging weight
1) Jump rope for 1 minute. No jump rope? Try high knees, faux jump roping or jump squats.
2) For the squat combo, make sure the weight is in your heels and you sit your booty back. Hammer curl on the way up. After 10 reps, pulse the squat for 10 reps and the complete 21s. For the 21s, you do the first half of a bicep curl movement 7 times. Then, the second half of the movement 7 times. Then, 7 full bicep curls.
3) For the split squat, make sure your front knee doesn't extend past your toes. To do this, make sure you take a HUGE step forward before placing your back foot on the bench (or a chair if you're at home). Keep your abs engaged and focus on sinking straight down instead of forward. Too much? Try a regular stationary lunge. Challenge: hold a weight or kettlebell. Next, jumping lunges for 30 seconds, the split squats on the opposite leg (10 to 12 on each side). Enjoy the burning biscuits! Heh heh.
4) For the plank combo, it helps to watch the video, but you're going to come into a side plank with a light weight in the raised hand. Make the letter "T," so your lifted arm extends straight out from your shoulder. Raise your top leg and bring the leg up towards the side and the weight down to touch your leg. Back to the letter "T," starting position, and then bring the arm forward and leg forward (like a kick, so your legs are perpendicular) and back to start. 10 on each side.
5) Make a diamond with your hands to do the triceps pushups and be sure to exhale on the way up (10-12 reps). If you have awesome arm strength (my arms are pretty weak), try them on your toes, but you should be able to feel these on your knees. Remember that booty stays in line with the rest of your body (straight line from ears to knees). For an extra challenge, you could use a Bosu balance trainer. Jump side-to-side for 30 seconds (modifications in the video). For weak wrists, avoid doing these and stick with a regular triceps extension with dumbbells.
6) Stability hamstring curl and ball raise. For the curl, lift your hips up and bend your knees to bring the ball in towards your booty. If it's too easy, try one leg at a time. After 10 of these, raise the ball, using your core (exhale on the way up) and lower 10-12 times. Challenge and arm position options are included in the video.
7) Pilates swim, 30 seconds.
Go through the circuit 1-2 more times for a total of 2-3 times, followed with cardio indicated in the June Calendar.
A little video:
Please be sure to check in everyday on the am post to let me know how it went! I love seeing sweaty workout pics and your healthy eats, too 🙂 (@fitnessista)
Who's joining in the fun this week? Let's make it an amazing one!
Happy training,
Gina
Thank you again SO much to Katy for her incredible design work- I hope you enjoy printing out the new and improved meal plans and calendar! Hit her up if you need help with any graphic design (katymalatesta at gmail dot com)