Summer Shape Up 2014: Week 4
Happy last and BEST week of the Summer Shape Up! Is it just me, or did this one totally fly by? Remember that if you'd like to keep the challenge going, we'll have our Facebook group up and you can repeat the challenge to make it eight weeks. I hope you're feeling amazing, and I've loved your check-ins. Please send any success stories my way (fitnessista at gmail dot com, subject: SSU success!) and I'd love to feature them in a newsletter or Friday Faves. Thank you again to all of you for your participation, despite the holiday smack in the middle of the challenge. I have a feeling that Winter Shape Up will be a good one, too 🙂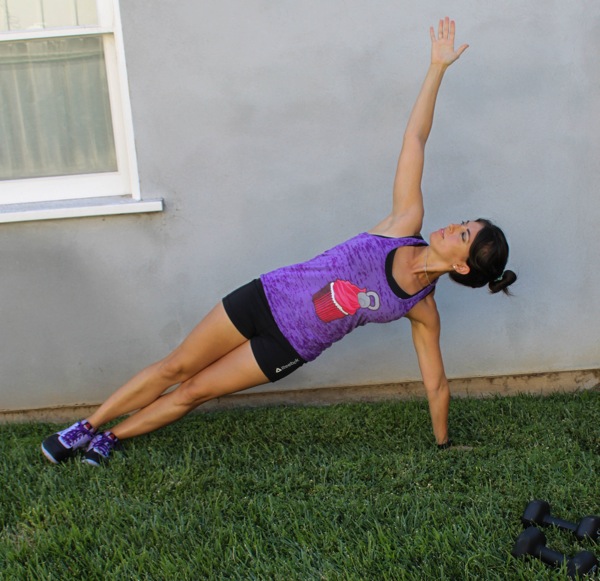 Here's what the week 4 workout schedule looks like. Please feel free to shuffle and adjust as you see fit!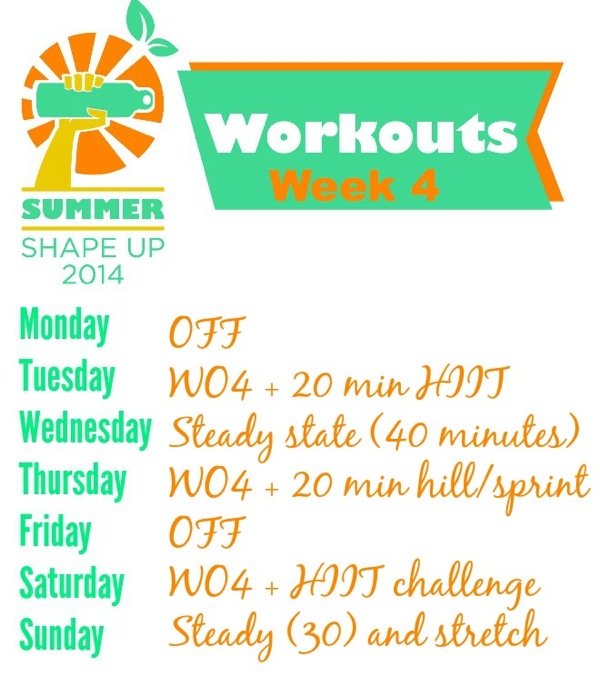 (Your WO4 and cardio guidelines are here!)
Thank you to our wonderful sponsors for this year's Shape Up!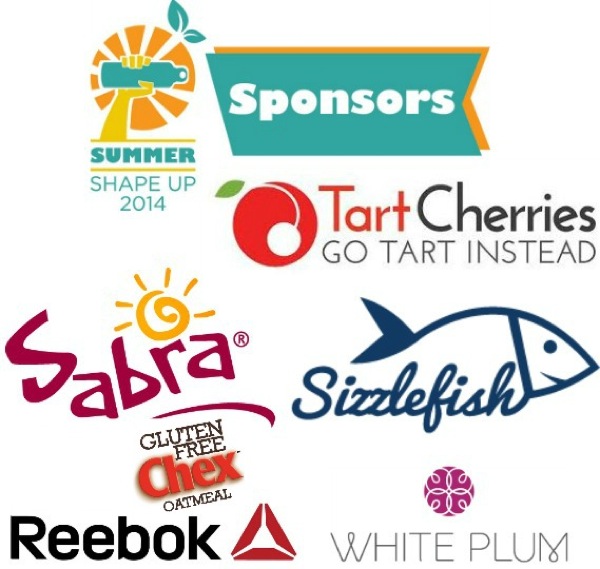 Cherry Marketing Institute (I love tart cherries in smoothies or baked goodies. They're delicious and awesome for workout recovery)
Sabra (HUMMUS!)
Sizzlefish (sustainable pre-portioned frozen fish, delivered right to your doorstep)
Reebok (functional and fashionable fitness shoes/clothing/gear)
Gluten-free Chex Oatmeal (a healthy and satisfying breakfast option)
and White Plum (affordable and fashionable clothing, accessories, and home decor).
Congratulations to last week's White Plum giveaway winners:
1) Jayne C.
2) Katie S. and
3) Laura T.
(Stay tuned for an email from White Plum on receiving your prizes!)
This week's giveaway is courtesy of Sabra, aka my favorite hummus. (The jalapeño and supremely spicy are to diiieeeee for.)

(Source)
They kindly offered the following prizes to two lucky winners:
10 FREE Sabra Coupons
$25 Visa Gift Card
Sabra's Hummus for Dummies fun guide
Here's how to enter:
Check out the Week 4 workout page (<— click to head there!) and leave a comment each day this week with your workout. What did you do? How did you feel?
I'll announce the winners next Monday!
Happy Week 4! Think back to your goal from Week 1. How are you doing? What can you do this week to get you closer to accomplishing it??
Sending lots of love and good wishes to ya.
xoxo
Gina