Summer Shape Up 2012: Intro post + June Calendar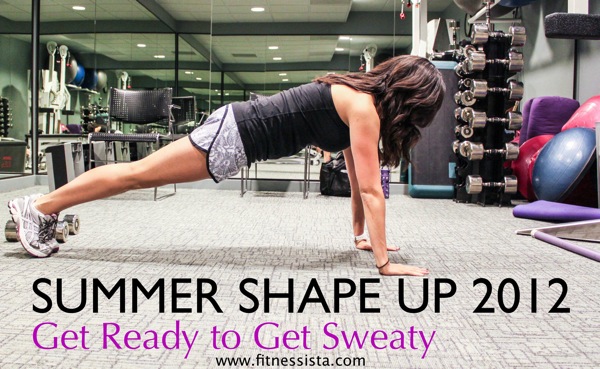 Hey friends! Welcome to the 2012 Summer Shape Up! I'm super excited about this years' and have been following the workouts myself for the past few weeks. They're challenging (I've included some modifications), SWEATY (for real), and hopefully a fun way to shake up your usual weights and cardio routine.
I put together a little calendar, and will be including these every month from now on if you would like to workout with all of us: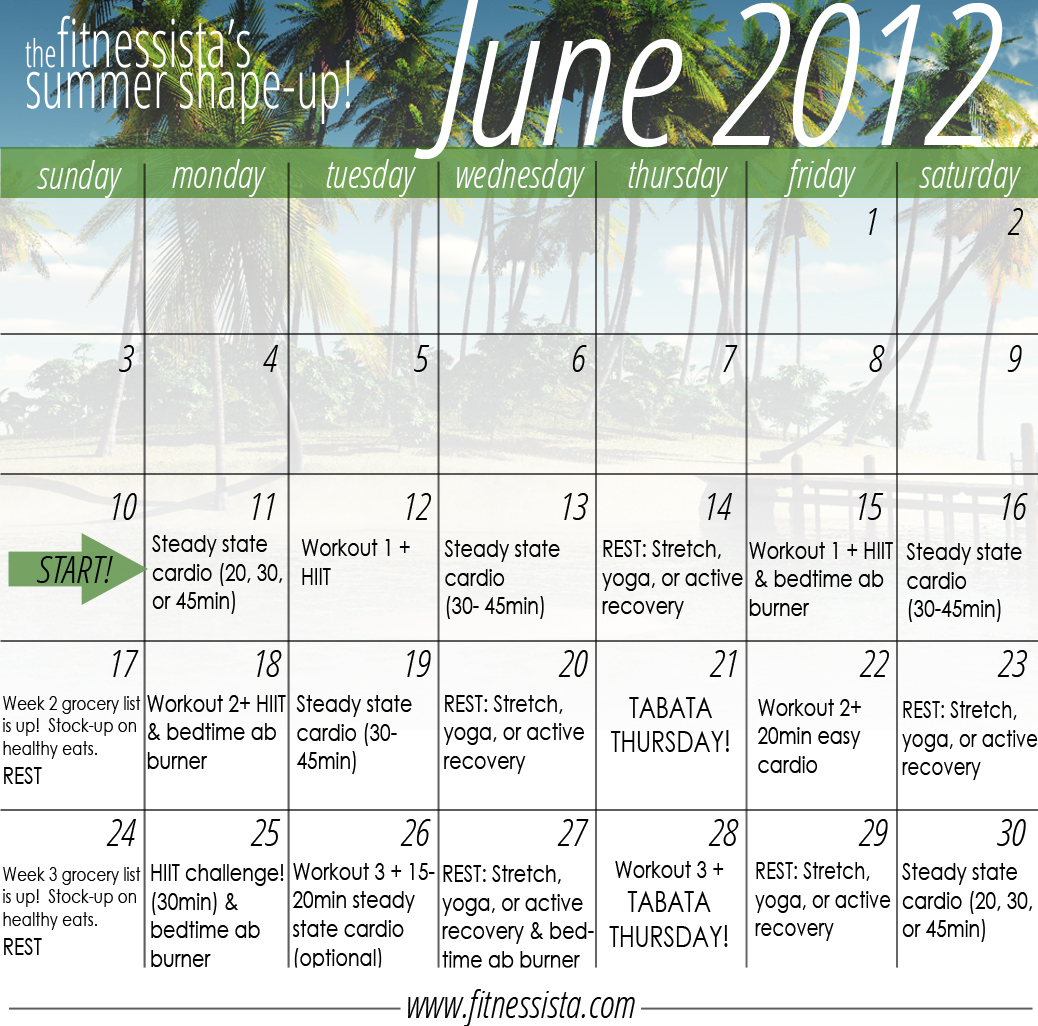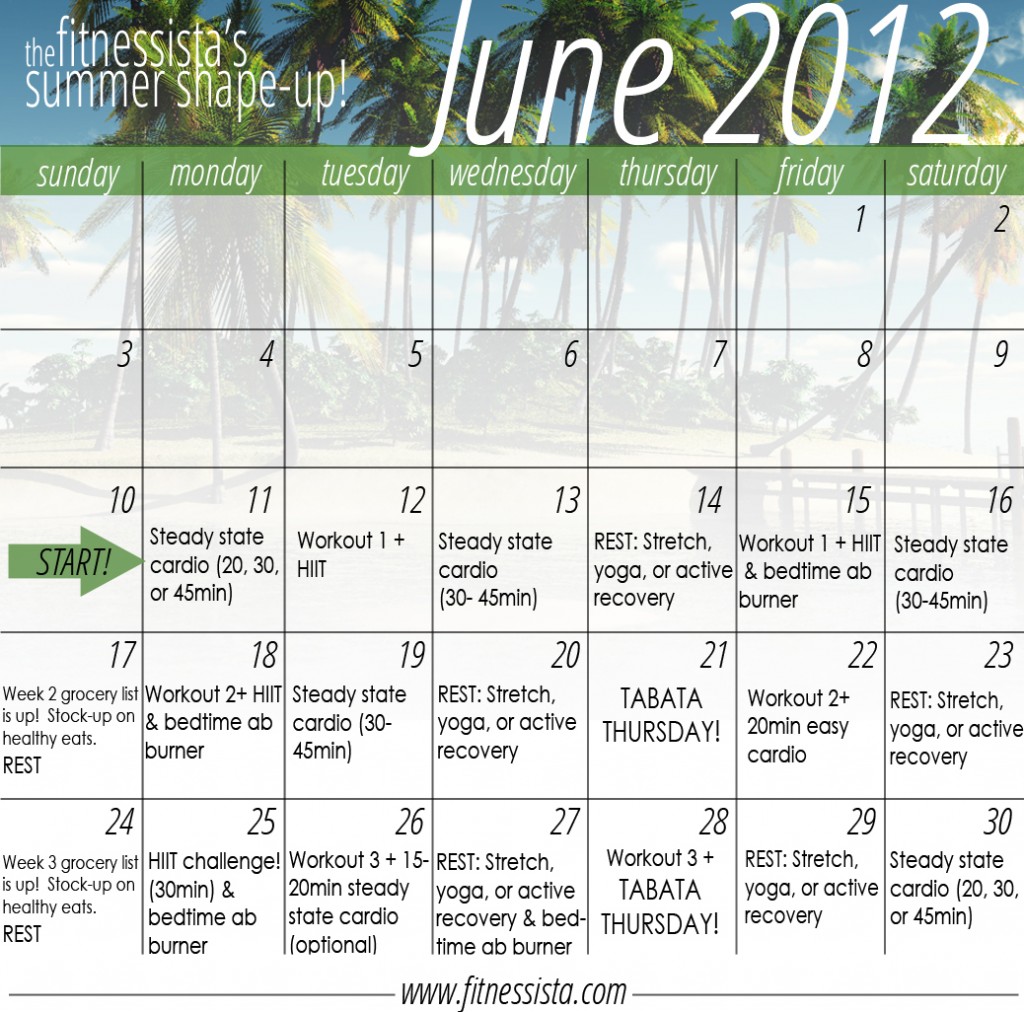 Feel free to jump in whenever you'd like and adjust the workouts to fit your schedule. A great way to do it is to print out the calendar (option to print is in the end of each post- click to delete the parts you don't want to print) put it in an easily visible place and cross off the workouts as you go along. I'll have places to check in each day with your workouts (usually in the morning post's comments section or via Facebook/Twitter) and we can cheer each other on.
Here's what you can expect with this Summer Shape Up (4 weeks):
-A weekly workout to follow on non-consecutive days 2-3x per week (will go up Monday am)
-Weekly meal ideas and grocery lists (will go up Sunday am)
-Support: as I mentioned above, be sure to check in each day with your workout and if you met your healthy eating goals! Please tweet your workout and/or meal pics @fitnessista #summershapeup -I'll post my faves each Friday 🙂
-FREE. Always has been, always will be.
-Some tips:
As always, these are just suggestions and methods to change up your eats and workouts. Please be sure to honor your body, injuries and personal nutrition requirements. As always, check with a doctor before making any fitness or nutrition changes.
Adjust anything you need to, and I'll help provide modifications along the way. Since this is a general fitness program for the average gym-going Jane, I apologize for not being able to provide modifications for each unique situation. If you have a question, ask in the comments section and I'll try  my best to accommodate your needs!
Bedtime Ab Burner (bottom of the post)
Week 1 meal ideas and grocery list, click here.
Week 2 Workout and Week 2 Meal ideas, Tabata Thursday
Week 3 Meals and Grocery list and Week 3 Workout
Week 4 Workout and July Calendar and Grocery List
Who's in?
Happy training!! You know I'm here cheering for ya along the way <3
xoxo
Gina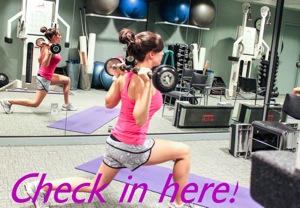 Check-in: Leave a comment on this post when you've completed your steady state cardio for the day! What did you do? How did you feel? Did you meet your eating goals (5 fruits and veggies, 8 glasses of water)?