Hiiiii 🙂 How's the afternoon going?
Monday in a nutshell.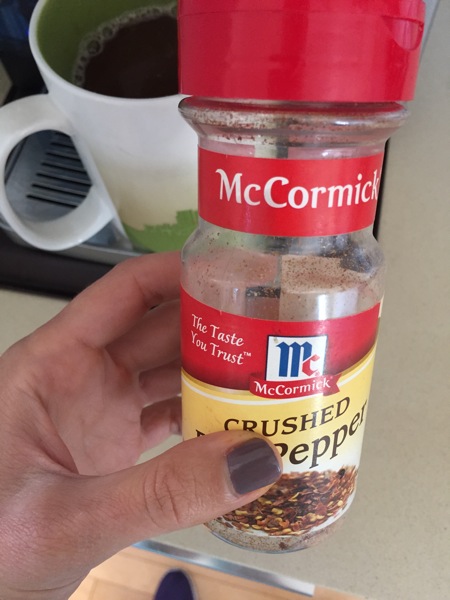 I figured I could really use a cup of Joe, so I made a cup and begin enthusiastically shaking what I thought was cinnamon into the mug. Red pepper flakes. I finished off the jar. I don't even know.
The rest of the morning was less of a fail. 😉 First, food.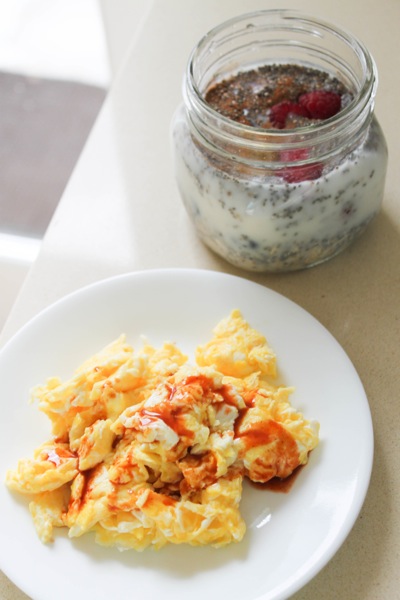 Then, a super sweaty BODYPUMP class. I FINALLY feel like I'm getting into my groove with teaching BP, and I think with each new release it will get even easier. I'm excited for the day that the cueing becomes second nature (they have very specific cues you need to include in each track). Next, was Livi's gymnastics class. Usually before BODYPUMP, I'll have small breakfast part 1, and after class, it's breakfast part 2. I'm the weird girl in the gymnastics lobby eating something out of a jar each week.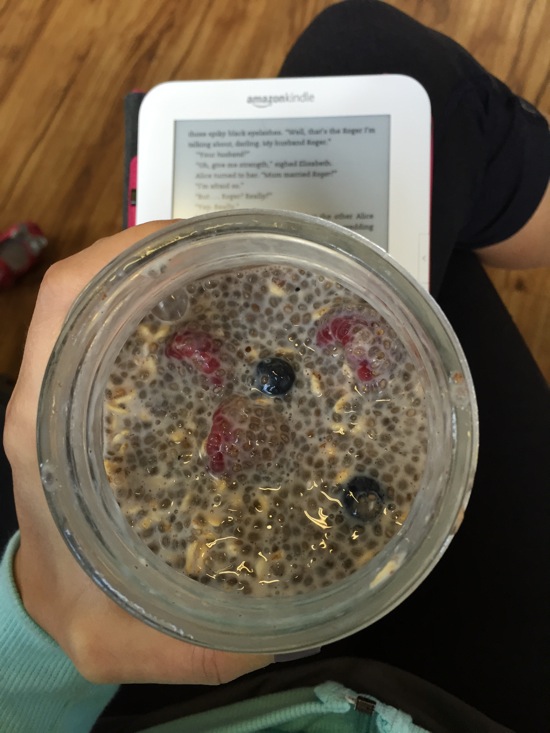 (Chia and oat pudding: 2 tablespoons chia seeds, 1/4 cup oats, cinnamon, about 1 cup almond milk, berries)
We ran a couple of errands, came home for lunch and a dance party (Livi was wearing her Sofia princess dress and my flamenco heels), and now she's snoozing while I get some work done and get ready for spin.
Today I have a fun new snack recipe to share! I made this last week at the test kitchen during our visit to Minneapolis. We had so many awesome ingredients to choose from, and were given the freedom to make something we thought our readerfriends would enjoy.
The goods: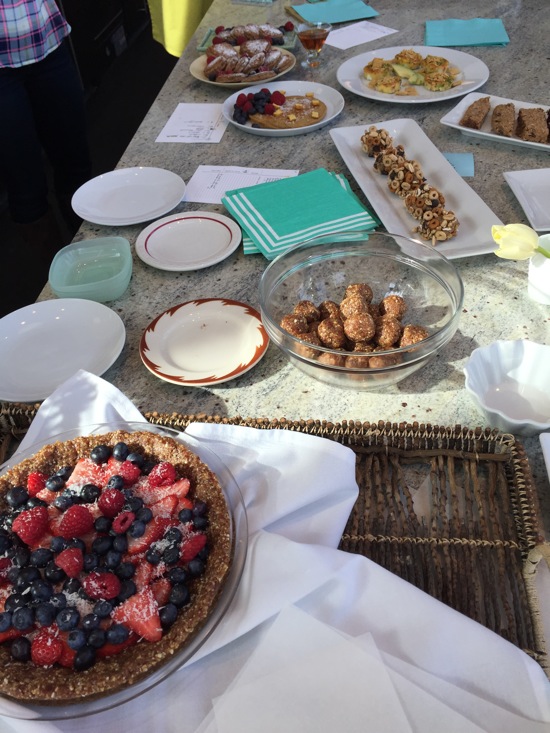 I put together this mix of oats, almond milk, protein powder, nut butter, and some of my favorite superfoods (chocolate and goji berries, natch). I wasn't quite sure how they would turn out, but they came out really well! I'm excited to make another batch to have for easy snacks. Just don't skip the chocolate chips.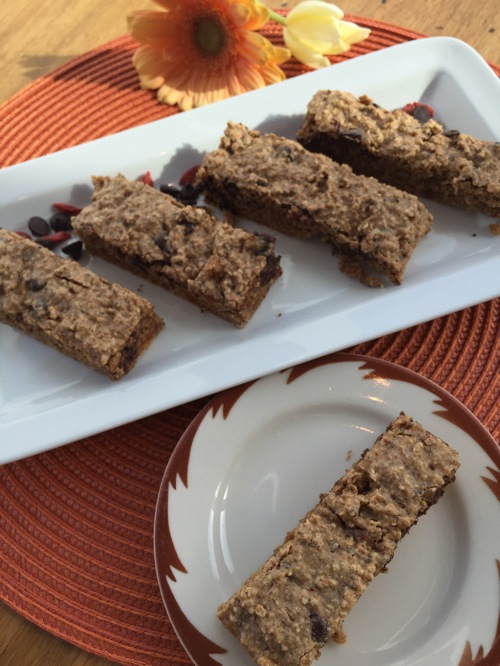 #basicfoodblogger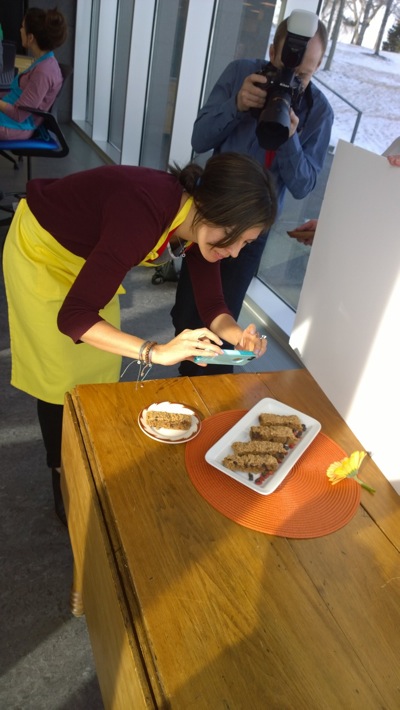 Here's the recipe if you'd like to give it a try!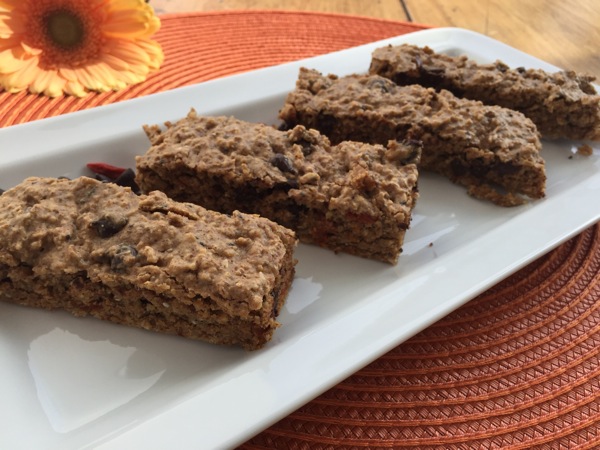 Makes 12 bars
1 cup oats
24g vanilla protein powder
1 cup almond, ground into flour
1/3 cup chocolate chips
1/2 teaspoon baking powder
2 teaspoons brown sugar
1 teaspoon cinnamon
1/4 teaspoon nutmeg
2 eggs
1/2 cup almond butter
1/4 cup maple syrup
1 tablespoon chia seeds
1/4 cup goji berries
-Mix all ingredients in a large bowl. Spread into a greased baking dish and bake in a 350* preheated oven for about 25 minutes until set. Allow to cool slightly before cutting into bars.
Any Moanday fails today? What's on the workout plan? I'm excited for spin tonight. Our fitness director encouraged us to change up our playlists from our usual genres (my standards are club mixes, Fallout Boy-type angry songs for sprints and hills, or instrumentals like Bond and this song), so I'm going to try and switch it up with my playlist. Looking for some fun throwbacks, country or swing to add in there. 😉 Please let me know if you have any faves!
Have a great night and I'll see ya in the morning with a new kettlebell workout.
xoxo
Gina
Some fun news coming in the next couple of weeks! <3