Taste test + Blue Diamond Almonds giveaway
[This post is sponsored by Blue Diamond Almonds. Read on for my top three flavor picks and an awesome giveaway opportunity]
Blue Diamond kindly sent a box of their flavored almonds for the Pilot and I to try in our own taste test. It was almond Christmas at our house!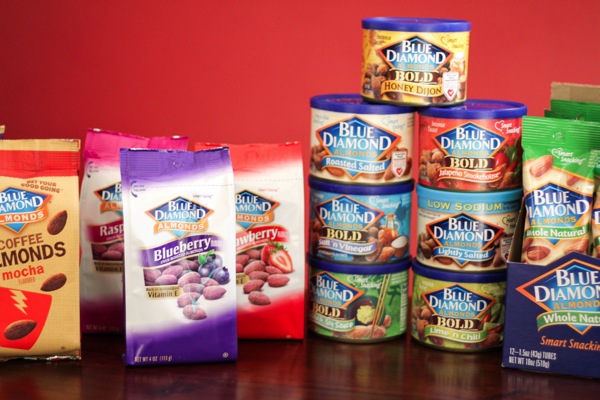 I was already familiar with many of the flavors, but I was excited to enjoy them again along with new-to-me flavors. As much as I love the fruit and coffee-flavored almonds, I tend to roll with the bold and spicy. I've been known to destroy entire cans of the Salt & Vinegar flavor; especially while I was pregnant 😉 Lately, I've really fallen in love with the Honey Dijon, which is slightly sweet and gloriously savory. I gave all of the flavors another try, and it took a while (and multiple trips to re-test, haha) to come up with my favorites.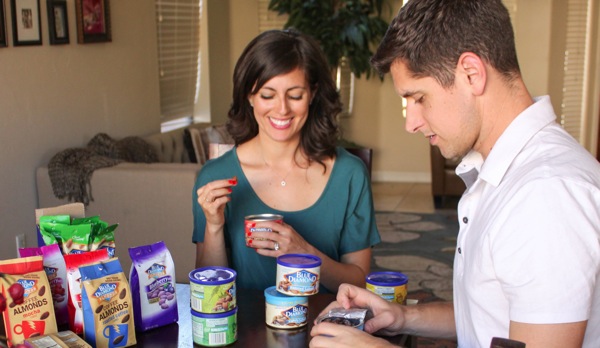 My top three picks: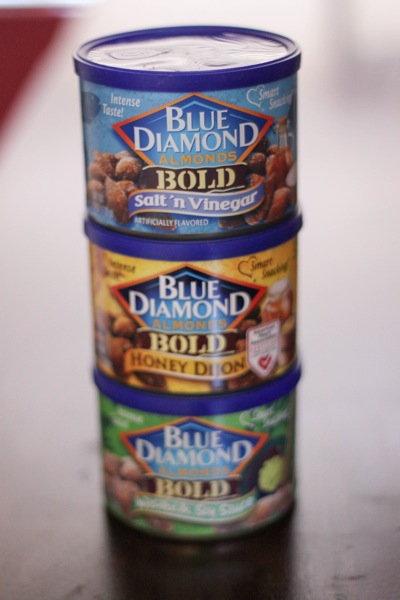 (salt n' vinegar, honey dijon and wasabi soy sauce)
and the Pilot's faves: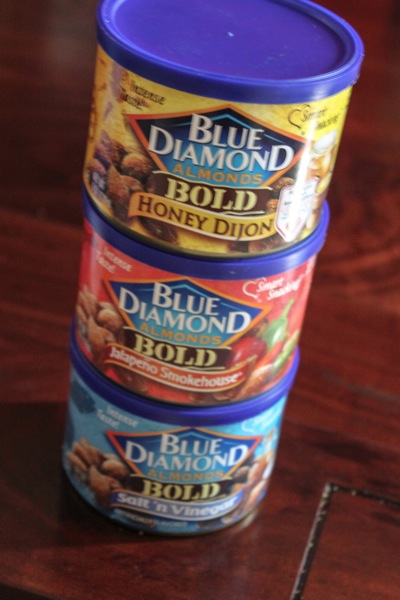 (It wasn't skewed at all… especially when I said, "Honey, come try these almonds" while eating directly out of the Honey Dijon can.)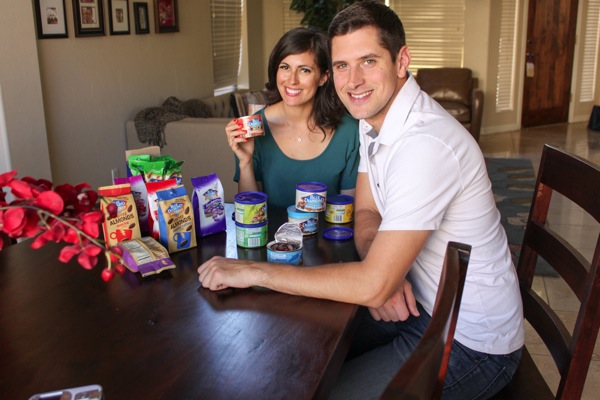 True love.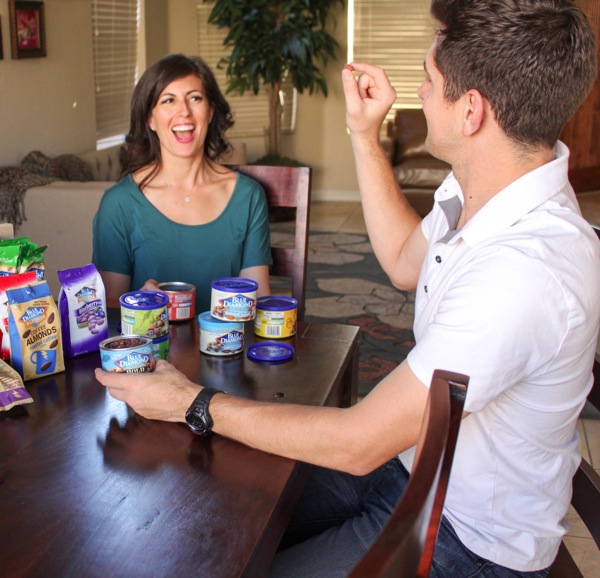 Almonds are one of my healthy snack staples. I add them to my salads, homemade trail mix, and also use almond meal in many of my baked goodies (If you haven't tried almond meal, it's a fun to experiment with the gluten-free option! The baked goodies end up more dense, but are wonderfully filling). Not only are almonds extremely portable and healthy, but they also make ideal fuel for an active lifestyle.
This year, Blue Diamond Almonds are the official snack nut of the USSA (which includes the U.S. Ski Team, U.S. Snowboarding and U.S. Freeskiing) in the Winter Games. Leading up to the Games, winter athletes have been enjoying these almond snacks as part of their fuel. They have nutrient-dense meal plans and dishes created for them by Allen Tran, MS, RD and USSA High Performance Chef.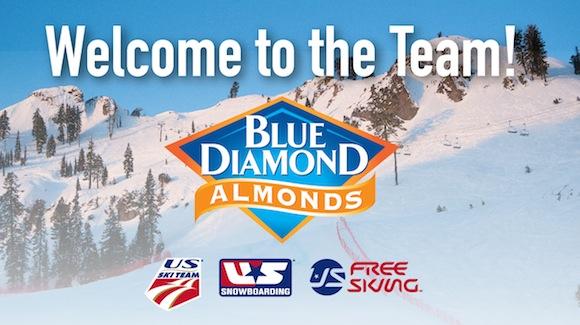 "Nutrition is a key component of our athletes' high performance training program. Our snowboarders and skiers must sustain their energy for long, exhilarating workouts and competition," said Tran. "Blue Diamond Snack Almonds are ideal snacks for our athletes because they are high in protein and rich in fiber which helps them maintain their energy levels."
As a healthy snack, Blue Diamond Snack Almonds are being offered at the USSA Center of Excellence training facility and kitchen in Park City, UT, where hundreds of U.S. winter athletes are preparing for the upcoming Games.
"The USSA's athletes are driven to be the very best skiers and snowboarders in the world," said John O'Shaughnessy , General Manager of Consumer Foods Division, Blue Diamond Growers. "We are proud to support these U.S. athletes with foods that help them to maintain a performance-enhancing diet as they prepare for global competition."
Recently, they had a taste test featuring the Blue Diamond flavors. You can check out the video below:
Their top three picks:
Salt n' vinegar, wasabi soy sauce and habanero BBQ!
Now, it's giveaway time 🙂
One lucky reader will get the chance to have their very own snack supply of Blue Diamond almonds. The winner will receive twelve (12) 6oz cans, six (6) 8oz jars or six (6) 4oz bags) in their flavor of choice. (Size depends on flavor that is chosen)
Here's how to enter:

This post is sponsored by Blue Diamond Almonds. Our nation's best athletes can be even better with your support. Send your words of inspiration to the U.S. Ski Team and U.S. Snowboarding via the "Inspire Team USA" sweepstakes and you could win a $2000 winter gear gift card and a Blue Diamond Almonds Viewing Kit.