The Pilot came home early from work today!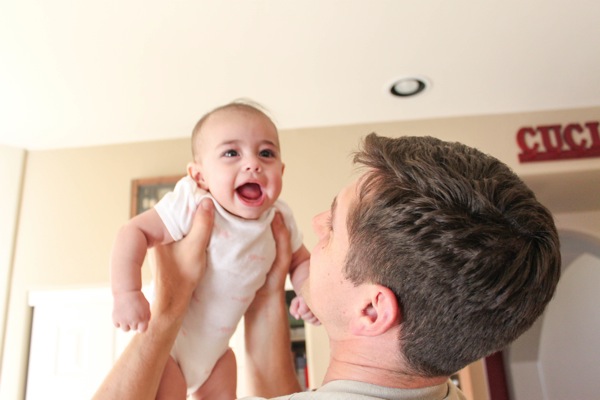 He had to fly balls early so he was finished with the day earlier. I was grateful because I forgot to switch the carseat base from his SUV back to my car, so Liv and I just chilled at home with Bell today. Lots of songs were sung, books were read, snuggling was had, 
we enjoyed lunch and watching Bell on the patio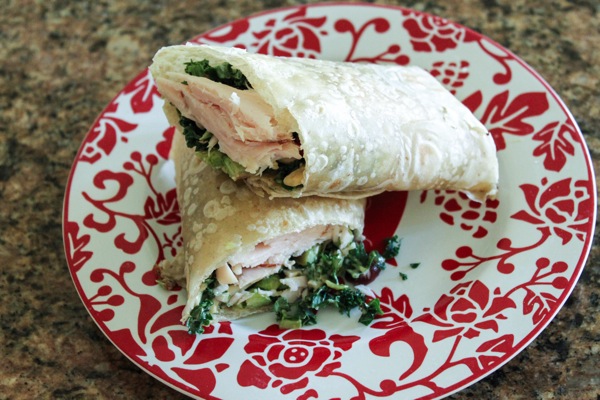 (turkey wrap with kale, cranberries, and Goddess dressing)
but needless to say, I was excited for a two-sided conversation when he got home.
I made a quick run to TJs for this week's groceries: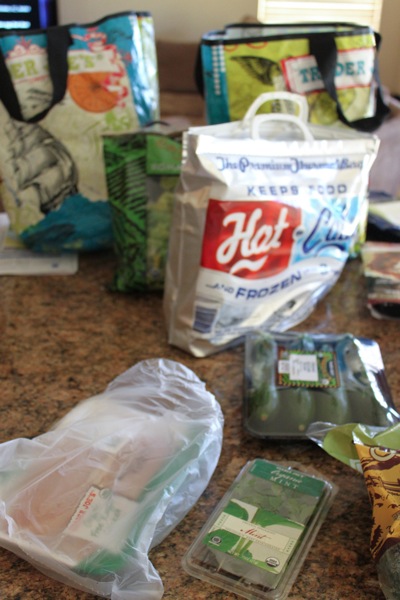 The fun stuff:
my car snack on the ride home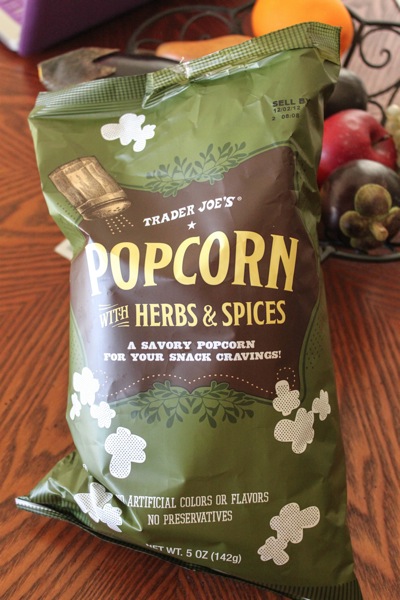 Tahini sauce (not sure what I have in store for this yet- any ideas??)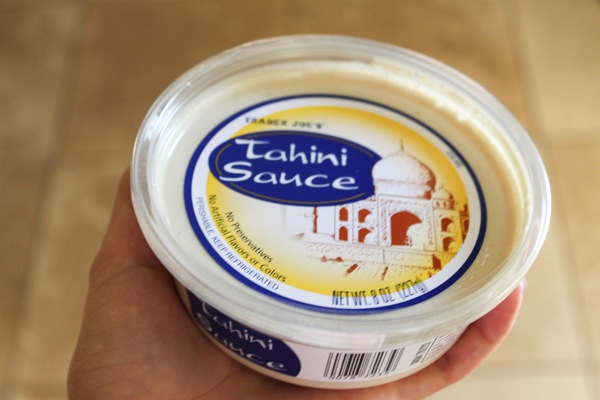 Organic kale (finallllyyyyyyyyyy!)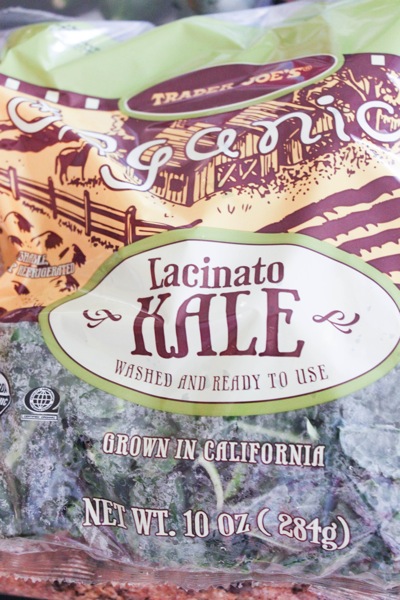 Coconut water for the days I teach: (was feeling adventurous with the chocolate flavor. Could be amazing or disgusting.. there's no middle ground)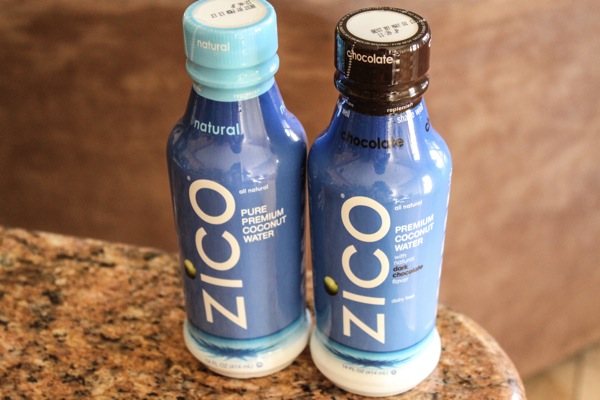 and these chocolate-covered bananas. I tried a couple and while I love the idea and fact that there's nothing weird in there, I can't help but wonder how brown and smushy the bananas are that get sliced and covered in chocolate. The insides were much mushier than I imagined.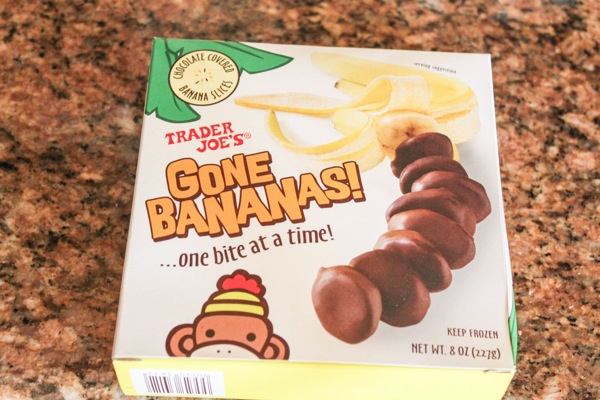 Wen I got back home, I started to prep some stuff for the week, and also made some things for Livi.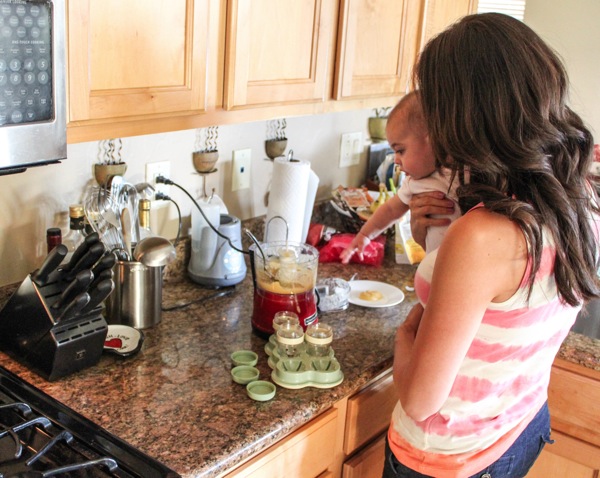 I'm really enjoying making her food so far (I say "so far" but it's been a week, haha). It takes about 10 minutes of active prep time and I'll freeze half of whatever I make. This week, she has veggies in the freezer from last week ready to go, plus sweet potato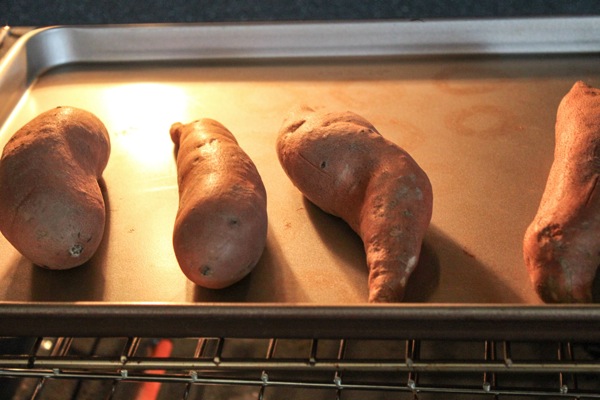 (one each for me, the Pilot, Bella and Livi)
oats (just ground up some of my oats – ready to boil and cool)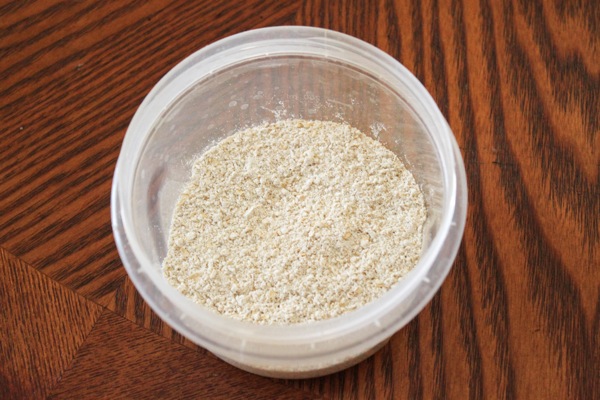 and her first taste of "dessert": steamed apples, pureed with a little cinnamon.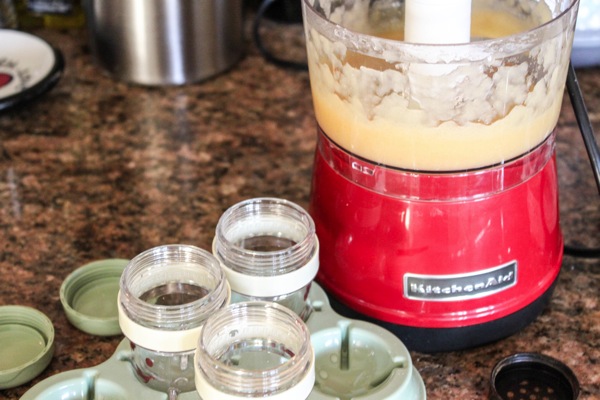 Worlds were changed tonight, friends.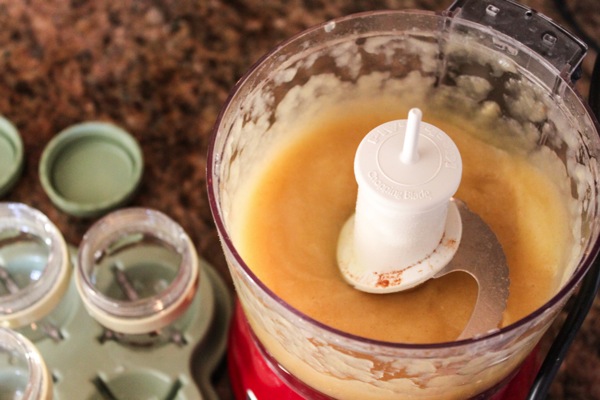 I couldn't shovel the spoon into her mouth fast enough- she kept grunting and reaching for my hand. The only other food she's done that with so far: avocado. She's crazy about it. Definitely our daughter. The Pilot and I will teach her to love what we call "the three great A's": artichoke, asparagus and avocado.
Thank you so much to those of you who checked in this morning with the Week 2 workout! Word on the street is that it was a doozy, but you know what they say: no hurt, no miniskirt 😉 As your revenge, I'll do the workout when I hit up the gym tonight and will be sweating and cursing along with ya. Don't forget about the bedtime ab burner, too!
Off to finish dinner and then gym it up.
Enjoy your night!
xoxo
Gina
New Family post: Review of "Bringing up Bebe"
Just for fun: College classes that would actually prepare you for real life