Focus On: The New Nordic Diet
When I first heard of the Nordic Diet, I couldn't help but think of the Maelstrom ride in Norway at Epcot. It has trolls and scares the life out of me. But that doesn't say much because we all know I'm a huge chicken. 
Never been on it? Here ya go:
Random side note: does anyone else love to YouTube amusement park rides? It confirmed that I will never, ever go on the Jurassic Park ride.. and also made me even more excited to go on Harry Potter. Moving along…
About a year ago, I read a blip in US Weekly (substance reading, my friends) about how Nordic cuisine (flavors and eating strategies from native Norway, Finland, Sweden and Denmark) was becoming a trendy staple in LA restaurants. Appetizers featuring thinly-sliced beets, yogurt sauce, cucumber and fresh salmon, desserts of fresh berries, and an emphasis on vinegars and honey. Immediately I was intrigued, as these are all foods that I love. I went to Barnes and Noble to see what it was all about.
It actually inspired my favorite Carrot, Bean, Beet burgers: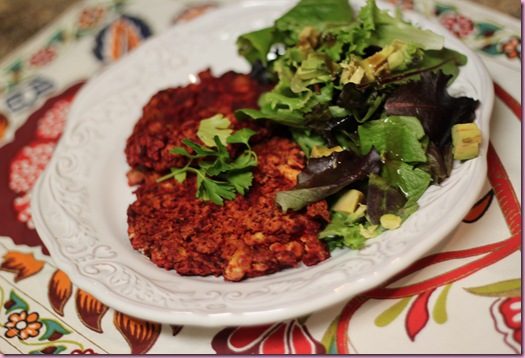 The staples of the Nordic Diet:
 -Fruits and berries (particularly local berries, such as cloudberries, cowberries and blueberries)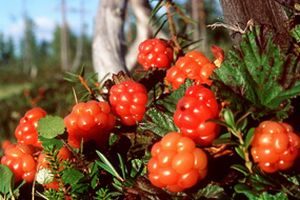 (source)
-Local fish (salmon, herring, cod)
-Nuts
-Legumes
-Leafy greens (especially kale and cabbage)
-Raw, seasonal veggies
-Game meat (elk and lamb)
-Nordic grains (oats, barley, rye)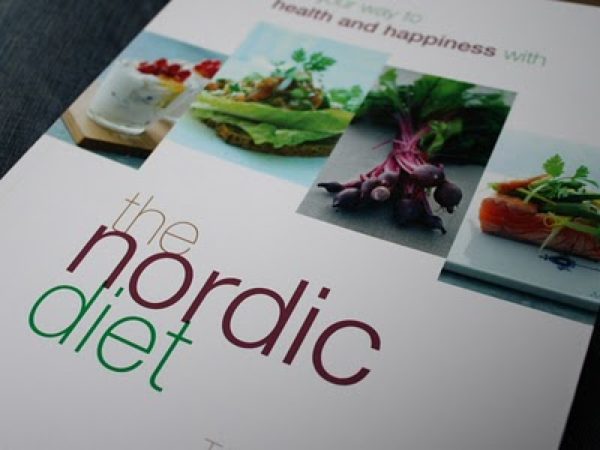 (source)
Meal and flavoring strategies:
-Instead of focusing on fat to add flavor, sweetness and natural taste of the food is emphasized. Instead of using a large drizzle of olive oil, you'll use a larger amount of vinegar and a small amount of oil. Honey, yogurt and citrus are also commonly used to flavor foods, along with herbs.
-Add condiments on the side, but not the kind we're more familiar with (ketchup, mustard, mayo, HOT SAUCE). Thinly sliced beets, gherkins and rhubarb are interesting complements that be served along with the meal.
-Have small plates of different dishes, to create variety and prevent palate boredom. Instead of one large plate with a hefty serving of the main course, try to have little bits of different (mostly veggie) dishes. Moderation is key, but the emphasis is on bold, fresh flavors. 
-Cooking the food at home. Half of the enjoyment of a meal is the act of preparing it, and taking 30 minutes to an hour to prepare the food can help make it part of your lifestyle. This can lead to a healthier attitude towards food, instead of the "grab and go" mentality. 
While it's just now gaining popularity in the United States, this style of eating has obviously been a way of life in Norway, Sweden, Finland and Denmark for hundreds of years. Another concept that's newer to us and ancient to them? The importance of locally-sourced products, sustainable fishing and farming habits. The principles of ethics, simplicity and sustainability are deeply ingrained in their culture. According to the author, there is historical evidence that our species thrived on the food that was locally available to them and in season, instead of packaged, processed food that was shipped to the grocery store. It's just a matter of being creative with what you have access to in your region.
According to fairly recent studies, as far as health benefits go, the Nordic diet can be a fantastic alternative to the Mediterranean diet. Participants in the 26-week study either focused on Nordic staples, or portion-controlled plans of so-called standard foods (like spaghetti), and the Nordic diet participants lost twice as much weight.
Some Nordic Diet-friendly recipes:
Broiled salmon with citrus yogurt sauce
8 Nordic recipes (the fish cakes and spring salad sound amazing)
Any faves to add? 
Have you heard of the Nordic diet? Is this something you'd be interested in? I think the principles behind it are fantastic, and can definitely recommend the book to anyone who is looking to clean up their eats.
Speaking of clean eats, don't forget to check in and leave a comment with your workout (steady state today!) and eats. Lots of water, fruits and veggies 🙂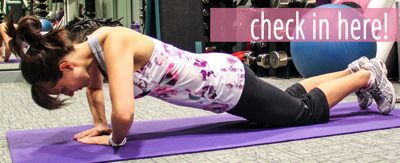 Have a great day!
xoxo
Gina